Best Psychology Schools in Wisconsin
Wisconsin is famous for psychologists who study Abraham Maslow, who attended the University of Wisconsin. As one of the top 10 most famous psychologists of all time, Maslow certainly paved the way for Wisconsinites who are interested in the study of the mind. Prepare for a career in psychology by studying in some of the same places as Maslow in Wisconsin.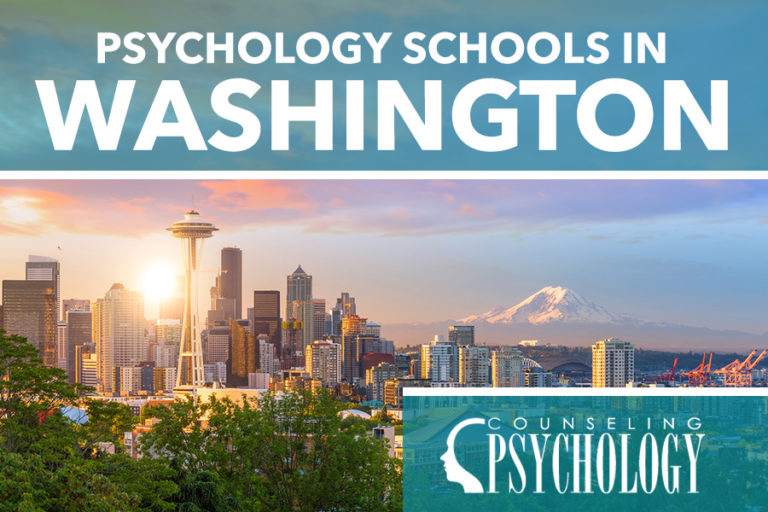 How to Find a Psychology Program in Wisconsin
There are multiple routes to finding the best psychology program in Wisconsin. Start with considering whether you want to attend in-person or online classes, the latter of which are available at the University of Wisconsin-Milwaukee. From there, consider what field of psychology would be the right direction for your professional interests.
Psychology Degree Pathways in Wisconsin
Wisconsin has several degree pathways for psychology majors with more than 50 colleges and universities in this field of expertise. This includes associate's, bachelor's, and master's degree options.
The two-year associate programs range from drug counseling to psychiatric technician. For students interested in getting a four-year bachelor's degree in psychology, there are dozens of schools in Wisconsin to attend. Graduate programs in Wisconsin also run the gamut, with seven Ph.D. programs for psychology majors.
Choose a Psychology Specialty
The psychology specialties that are available to students in Wisconsin include:
Consider the related fields, such as sociology, healthcare, or technician, you are interested or experienced in that can apply to psychology. This can help you narrow down your preferred specialization for training.
Most schools offer very specific degree programs in psychology that focus on a specific area or interest. Therefore, it is important to choose the right program in psychology for your professional goals.
Accreditation
Accreditation is important when you are choosing a school and a training program in psychology. Schools must be accredited so you can receive a degree from an accredited institution. Otherwise, you may be rejected when applying for certification exams or a job.
Accreditations for psychologists in Wisconsin could come from:
Choose the accreditation that is applicable to the area where you plan to work as a psychologist.
Online vs. Traditional Psychology Programs in Wisconsin
As online psychology programs in Wisconsin increase in numbers, it is important to know these programs are not right for everyone. Students who require in-person learning struggle with the flexibility of online programs.
Scheduling, however, can be tricky when trying to fit in psychology classes in traditional psychology programs with a busy work schedule. Choosing a hybrid program with online and traditional classroom training is often the best solution.
Becoming Licensed As a Psychologist in Wisconsin
After successfully completing a doctorate degree program in psychology from an accredited school in Wisconsin, the next step is professional certification. Sit for a board exam that is regionally or nationally accepted. Pass the exam, and visit the Wisconsin Department of Safety and Professional Services for a license as a psychologist.
List of Psychology Degree Programs in Wisconsin
Are you looking for a psychology degree program in Wisconsin? Browse our list of psychology programs offering both online and on-campus instruction. Follow the links to learn more about what each school's psychology program offers.
Eau Claire, WI
Green Bay, WI
Kenosha, WI
La Crosse, WI
Madison, WI
Menomonie, WI
Milwaukee, WI
Oshkosh, WI
Platteville, WI
Plymouth, WI
River Falls, WI
Stevens Point, WI
Waukesha, WI
Whitewater, WI
Are we missing your school's program or need to update information listed? Please contact us so we can make the necessary changes.