Discover Counseling Careers
Counseling – it's a form of talk therapy with many potential applications. From career advice to dealing with relationship issues, depression, trauma, and grief, counselors are needed across the board and at all levels to help people get through difficult life events. It is a wonderful and rewarding career pathway with many potential routes, all with the goal of helping others.
Read on to learn more about the various career paths and what doors will open to you at each counseling degree level.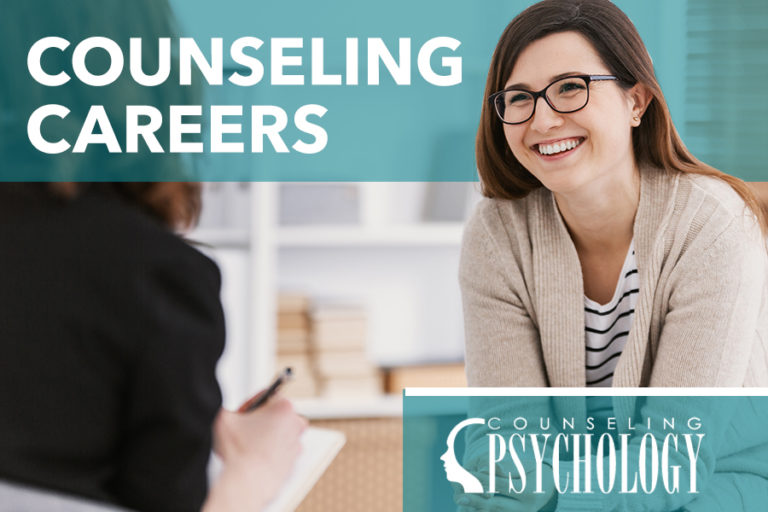 Entry-Level Counseling Careers
Though most counseling roles require a high level of qualification, plenty of entry-level counseling roles exist. They require that the applicant has a minimum qualification of a two-year associate's degree or a four-year full bachelor's degree. It's the perfect way to build experience and hone your skills for a future advanced counseling career.
Once qualified, you will most likely need licensure. Typical entry-level roles include substance abuse counselor, school counselor, and career counselor.
Entry-Level Counseling Requirements
What you will need to be eligible for most entry-level counseling careers:
A two-year associate's degree or four-year bachelor's degree in a counseling or psychology discipline
Not all jobs specify a GPA. Those that do will usually be between 2.5 and 3.0
Weekend and evening availability may be required due to work pattern of potential clients
Pass any required FBI or DOJ screenings for patient safety
Health screening tests may be required if the job means operating from a clinic or hospital
Valid driver's license may also be requested, depending on whether the role requires travel
Current license related to role
Certification is often optional but sometimes mandatory (for example if working as a Behavior Therapist, employers may ask for ABA certification)
Learn More About How to Become a Counselor
Choosing the right counseling degree program can help you reach your career goals. Find out more about each degree type to find the right fit for you.
Advanced Counseling Careers
The more qualified you are, the more counseling doors are open to you. That's why most professional counselors have a master's degree – a Master of Arts or a Master of Science as a minimum. In some cases, you will be required to hold a doctorate degree (Ph.D.) if planning to work in niche areas.
As with entry-level roles, for clinical practice you will still need to be licensed. Roles include mental health counselor, marriage/family therapist, vocational rehabilitation counselor, and many others.
Advanced Counseling Career Requirements
What an employer will expect from you for advanced counseling careers:
A master's or doctorate degree in a counseling or psychology discipline
A registered, current license to practice as a therapist
Professional malpractice liability insurance
Weekend and evening availability may be required due to work pattern of potential clients
Pass any government-mandated screenings for DOJ, FBI, and any other safety checks
Health screenings if you are to work in a medical setting
Valid driver's license
Professional associations are more likely a requirement of such a role than merely preferred
Counselor Salary: How Much Will You Make?
There are many factors that contribute to how much a counselor can earn. Learn more about counselor salaries, highest paying states, and much more.