Online School Psychology Degrees and Programs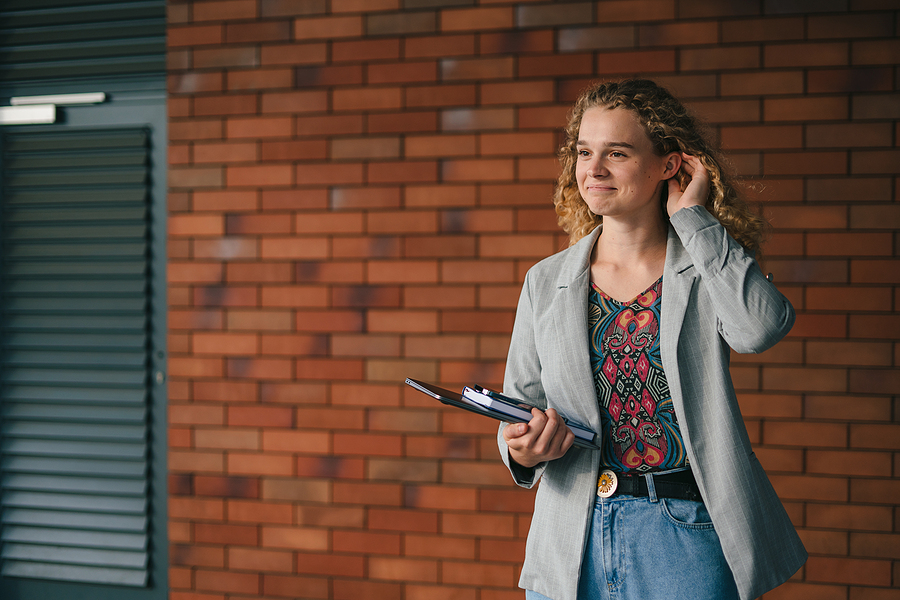 School psychology is a specialty within psychology that focuses on improving the outcomes of students. School psychologists work in public and private schools, providing assessment, diagnosis, treatment, and prevention services to students who are struggling with learning and emotional difficulties.
You'll need a graduate degree in school psychology to become a school psychologist, and there are many options available to those who would like to earn their degree from home. Your degree program will provide training in both psychological and educational principles.
Choosing the Right Online School Psychology Degree Program
Licensed school psychologists must have at least a master's in counseling, and some go on to earn a doctorate. A bachelor's degree, of course, is needed to enroll in either a master's or doctorate program.
Accreditation from a reputable organization, such as the National Association of School Psychologists or the American Psychological Association, is important to ensure that a program meets standards for quality and competence in the field. You should only apply to accredited programs.
Bachelor's Degree
A bachelor's in psychology, elementary education, secondary education, or counseling provides a solid foundation for a career in school psychology. Few colleges offer a bachelor's in school psychology.
A bachelor's degree takes four years to complete. Its curriculum is comprised of general studies, and studies in your chosen major.
Master's Degree
An online master's degree in psychology or education with a specialization in school psychology is needed to become a licensed school psychologist. This is a state-mandated requirement that all states have.
There are many online master's degrees in school psychology available. These programs cover both psychology and education at length, preparing students for the work that they'll be doing with students. Any of these programs are suitable for employment within the field.
Most online master's in school psychology programs are one to two years in length and combine classroom instruction and a practicum (internship). The practicum is in an educational setting, and will likely take place within your community, due to the fact that you will be studying online and not in a campus setting.
Graduate Certificate
A graduate certificate allows students to specialize in a particular area of psychology. If your master's degree is in a different area of psychology, completing a certificate in school psychology can help you transition to this specialty. Less commonly, some certificate programs might prepare you to work with a particular demographic of students.
Graduate certificates are completed in six months to one year online. They include select courses at the master's level.
Doctorate
A doctorate in school psychology can lead to high-level positions in the field and opportunities to teach at the university level. However, it's not mandatory to hold a doctorate to work as a school psychologist. There are several doctorate options should you choose to pursue this level of degree.
A Ph.D. is a research-based degree. Although it'll give you some exposure to working with students, the bulk of your time will be spent researching and writing. Ph.D. programs take four to six years to complete.
A Psy.D. is a clinical psychology degree. You'll do some research, but the bulk of your time will be spent on clinical work. This includes both classroom studies and an extensive practicum. Psy.D. degrees take three years to complete.
An Ed.D. is an educational degree. This is the least common doctorate for school psychologists, but a viable option in some cases. Ed.D. degrees approach psychology from an educational perspective, and they take three years to complete in most cases.
Which School Psychology Degree is Right for You?
| | | | | |
| --- | --- | --- | --- | --- |
| | Bachelor's Degree | Master's Degree | Graduate Certificate | PhD or PsyD |
| I am interested in gaining entry-level experience in school psychology | x | | | |
| I want to get started in my school psychology career before I pursue more education | x | | | |
| I want to pursue a non-patient-facing role in school psychology | x | x | | |
| I want to pursue or switch to a niche school psychology specialty | | x | x | |
| I already have a school psychology degree and want to gain specialized knowledge | | | x | x |
| I want to conduct research in school psychology | | x | | x |
| I want to become a licensed school psychologist and treat patients | | | | x |
| I want to work in academia | | | | x |
School Psychology Degree Curriculum
Online school psychology degrees include a combination of psychology and educational courses at all levels. The topics become more advanced as you advance academically, and the most advanced doctorate degrees may have a research, psychology, or educational slant. Some examples of potential courses include:
Bachelor's Degree: ~120 credits; Introduction to Child and Adolescent Development, Educational Psychology, Assessment and Intervention in Schools
Master's Degree: ~60 credits; Child and Adolescent Psychopathology, School-Based Assessment and Intervention, Multicultural Issues in School Psychology
Graduate Certificate: ~12-20 credits; Child and Adolescent Psychopathology, School-Based Assessment and Intervention, Multicultural Issues in School Psychology
Doctorate Degree: ~80-120 credits; Advanced Topics in School Psychology, Evidence-Based Practices in Schools, Research Methods in School Psychology
School Psychology Degree Program Clinical Requirements
School psychology degrees that are accredited by the NCSP must have 1,200 hours of internship experience, where students get practical experience working with clients in a supervised setting. At least half (600 hours ) must be in school settings. Psy.D. degrees may have more internship/practicum hours than the minimum requirement.
Because you'll be enrolled in an online program, students may need to seek out school-based opportunities through job postings.
List of School Psychology Degree Programs
Looking for an online or campus-based school psychology degree program near you? Browse our state-by-state school listings below.
Jump to Your State Listings
Alabama
Arizona
Arkansas
California
Colorado
Connecticut
Florida
Georgia
Idaho
Illinois
Indiana
Iowa
Kansas
Maine
Massachusetts
Michigan
Minnesota
Mississippi
Missouri
Montana
Nebraska
Nevada
New Jersey
New Mexico
New York
North Carolina
Ohio
Oregon
Pennsylvania
Rhode Island
South Carolina
South Dakota
Tennessee
Texas
Utah
Vermont
Virginia
Washington
West Virginia
Wisconsin
Are we missing your school's program or need to update information listed? Please contact us so we can make the necessary changes.