Doctor of Psychology (PsyD) Degree
A Doctor of Psychology, or PsyD, is a graduate-level degree that prepares students to work in the clinical treatment of patients. Those considering entering this role may wish to explore the types of courses and requirements to obtain this degree. Here's what you should know.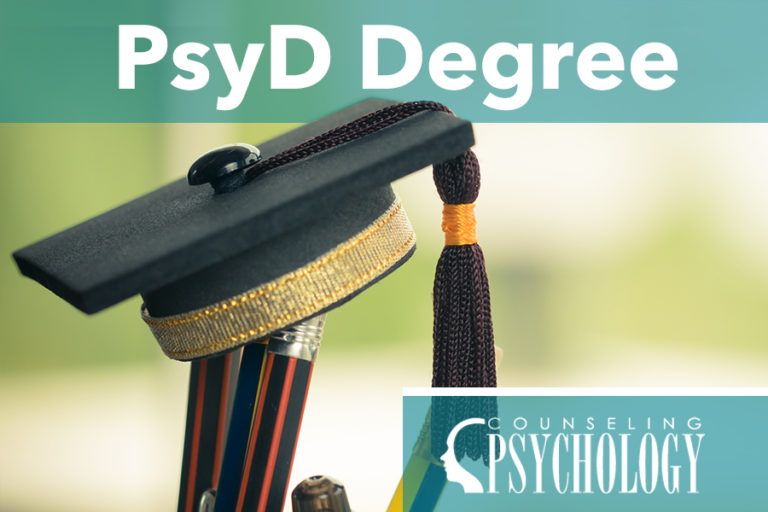 2023 - Best Doctor of Psychology (PsyD) Degree Programs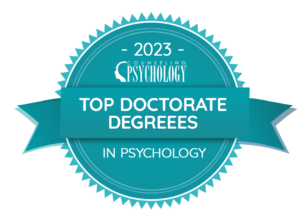 Sometimes it can be appropriate to cut corners, but finding an psychology doctorate degree program is not one of those times. The steps you take to research the many online psychology doctorate programs matter, and that's why we've developed methods to make sure you're getting the most accurate information available. Any sources or schools listed in our guides are put through a rigorous process and checked and double-checked using our rankings methodology. If you're curious about what makes our methodology so special, see our Rankings Methodology page for more details.
Nova Southeastern University
Students can develop their clinical or school psychology careers when they obtain their PhD in either of these concentrations from Nova Southeastern University in Fort Lauderdale, FL. The school serves a diverse, international student population.
PsyD Programs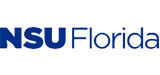 Nationally recognized in-person education programs.

Clinical program includes a practitioner-informed-by-science model.

Clinical or School Psychology programs are 5 or 4 years
Students gain competencies in applying psychological assessments and interventions when they earn their in-person Doctorate in Clinical Psychology (PsyD) from the University of Denver. Students complete community field placements and internships with a 100% match rate.
PsyD Programs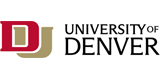 One of the oldest PsyD programs in the U.S.

Students complete a Clinical Competency Exam.

A final paper is required to graduate.
Georgia Southern University
Dedicated to providing psychological therapeutics for underserved rural populations in the South, Georgia Southern University offers a Psy.D program. The in-person advanced degree focuses on preparing generalist practitioners in health service psychology.
PsyD Programs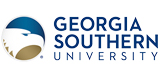 Incorporates community engagements with rural clinics.

Students must complete a series of practicums.

A one-year clinical internship is required.
What Are the Various Doctorate of Psychology (PsyD) Degree Specialties?
Earning your doctorate in psychology will open up the opportunity to specialize in a particular area of psychology. Here are some options for specialization for psychology doctorate students:
Can I Get a PsyD Online?
There are some colleges that may allow for the completion of some or portions of the PsyD degree online. This includes accredited programs designed to help students to complete their education while working or meeting other obligations.
PsyD vs. Ph.D. in Psychology
A PsyD education is a bit different than earning a Ph.D. in Psychology. Both educational paths are doctorate-level education. Typically, a Ph.D. path will prepare students to work in one of many areas of psychology, while the PsyD degree is designed more for those who just want to work in clinical environments, working hands-on with patients.
The Ph.D. path typically focuses on the following:
Significant research-based education
Education so students can work in clinical practice, research, or academia
Provides a wide range of clinical setting skills
More difficult to get into, though numerous programs exist
The PsyD path typically focuses on the following:
Education for those who want to run a practice or work directly with patients
Typically has a strong clinical focus with less research
Prepares students by teaching a wide range of clinical skills and working with patients
Takes less time to complete due to fewer research and statistics courses
Psychology Degrees at Every Level
From entry-level to advanced, there's a psychology degree for your needs.
Learn more about the different online and campus-based psychology degrees available to you.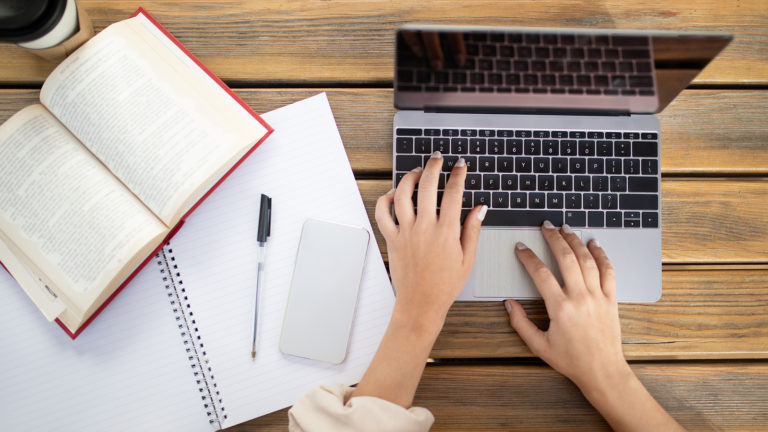 What Can I Expect in an Online PsyD Program?
Students completing a PsyD program are likely to spend a significant amount of their time focused on skill-building, though research may be a smaller component of the educational path. Without a doubt, this type of program is competitive and will be challenging as it is a terminal degree in the field. Typically, students will need to complete 119 credits, though programs differ.
Some of the most common courses for those in this field may include:
Adult psychopathology
Professional ethics
Assessment and intelligence testing
Child and adolescent development
History and systems of psychology
Interviewing assessment
Psychopharmacology
Clinical practicum
One of the keys to this program is that it does not typically require a significant amount of research. As a result of this, students are likely to have to complete a dissertation or may need to complete another project.
What Are the PsyD Admission Requirements?
Typically, schools will require students entering this program to have a master's degree in psychology. Many will require a 3.0 GPA or better, depending on the competitiveness of the program. Students often need to complete an interview with the faculty and submit a resume to showcase the work they have done to this point.
Often, there is the need to submit letters of recommendation from mental health professionals, a goal statement, and an outline of why a person should be considered for the position. Each school's requirements are a bit different, and some programs are more lenient than others available to students.
What Is the Length of a PsyD Program?
A typical PsyD program can be completed in four to six years. That is shorter than the typical Ph.D., which requires five to eight years in most cases. More so, there is often the ability to complete this education over time online, which could help to make it a bit easier for some students.
How Much Does a PsyD Cost?
Costs for a PsyD program range widely based on the school. Many students will need to consider the specific educational goals they have. Online programs are likely to cost much less. Overall, a private college or university is likely to cost about $34,000 a year for this educational path.
There are often options for financing your PsyD, such as applying for a loan (See FASFA for example) or a grant (see the Pell Grant for example).
Popular Psychology Specialties
There are many specialty areas that psychologists can pursue. Whether you want to work with a specific client population or focus in on a niche area of mental health, there's a career pathway out there for you. The following are some popular psychology specialties - visit our Psychology Careers page for more.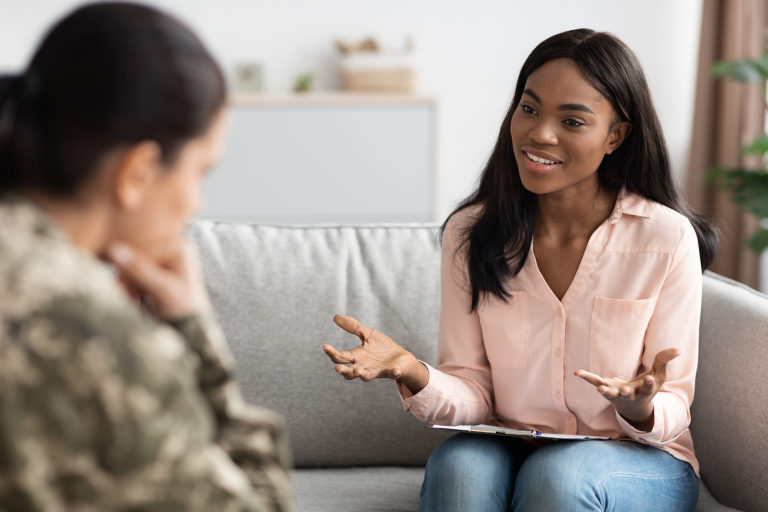 Child Psychologist
Child Psychologists specialize in diagnosing and treating mental, emotional, and behavioral disorders in children and adolescents. They work with children and their families to develop treatment plans that address specific issues and promote overall well-being.
Forensic Psychologist
Forensic Psychologists utilize psychological techniques in the criminal justice system; not only in understanding the criminal mind and devising profiles but also in designing programs for crime prevention.
School Psychologist
A School Psychologist is a trained professional who works within a school setting to support students' academic, social, and emotional development. They use their knowledge of psychology and education to help students overcome challenges and reach their full potential.
List of Psychology PsyD Degree Programs
Find an online or campus-based PsyD program in Psychology today – our state-by-state listings make it easy to find a great program near you.
Jump to Your State Listings
California
Colorado
Florida
Hawaii
Illinois
Indiana
Kentucky
Maine
Maryland
Massachusetts
Michigan
Minnesota
New Jersey
New Mexico
New York
North Carolina
Ohio
Oregon
Pennsylvania
Tennessee
Texas
Utah
Virginia
Washington
West Virginia
Are we missing your school's program or need to update information listed? Please contact us so we can make the necessary changes.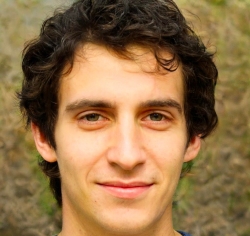 Latest posts by Joel Gill
(see all)