Online Bachelor's Degree in Psychology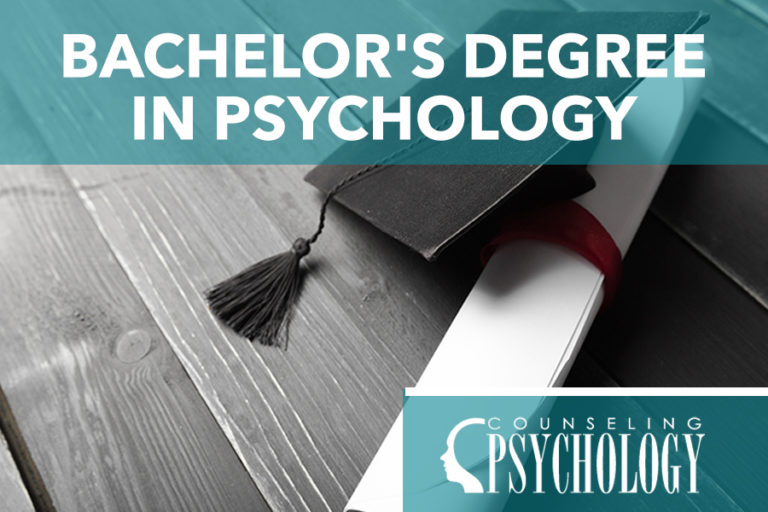 Bachelor's degrees are the traditional, four-year route many students take when entering college from high school. There are several types – the BA (Bachelor of Arts) and the BS or BSc (Bachelor of Science). They function as both qualifications for the career you want and as stepping stones towards expertise and higher degree levels (such as the Master's in psychology and Doctorate degrees such as the Ph.D. and PsyD). Many psychology careers require a bachelor's degree at minimum (with many more requiring a continuation to a master's or doctorate degree program). For students who need flexibility in obtaining their bachelor's degree in psychology, online and hybrid programs are fantastic options.
2023 - Best Online Bachelor's Degree in Psychology Programs
Choosing a bachelor's program in psychology can be a daunting task, given the plethora of options available. To help aspiring students make informed decisions, we have compiled a comprehensive list of the top online psychology bachelor's programs based on various factors such as academic rigor, faculty expertise, and much more. This ranking aims to provide prospective students with valuable insights into the best psychology programs in the United States.
Visit our Rankings Methodology for more information on how we crafted our rankings.
What Are the Various Bachelor's in Psychology Degree Specialties?
Most bachelor's degree programs are offered in general counseling or psychology – master's degrees and beyond offer more opportunities for specialization. However, you may find the following bachelor's in psychology specialties:
Can I Get a Bachelor's Degree in Psychology Online?
Distance learning is one great choice for students who need flexibility; for example, those with families or other caregiving commitments, and/or those who work full-time and are completing their degree while gaining career experience. You can complete an online bachelor's in psychology degree in four years, though they are often completed over the course of five to seven years. While the extended time commitment may not sound ideal, spreading the cost over several years may be a plus for some students.
There are, of course, disadvantages to online programs in psychology. You will not be able to take advantage of the social aspect with fellow students – so important to college life – and your one-on-one time with professors may be limited. Some travel or on-campus time may still be necessary for exams and orientations, etc. Hybrid programs, which mix some on-campus coursework with online classes, can be ideal for those who want to avoid these pitfalls, but this delivery method is not available at every school.
Ultimately, the choice to enroll in an online or campus-based bachelor's in psychology program is up to the student's unique wants and needs.
Psychology Degrees at Every Level
From entry-level to advanced, there's a psychology degree for your needs.
Learn more about the different online and campus-based psychology degrees available to you.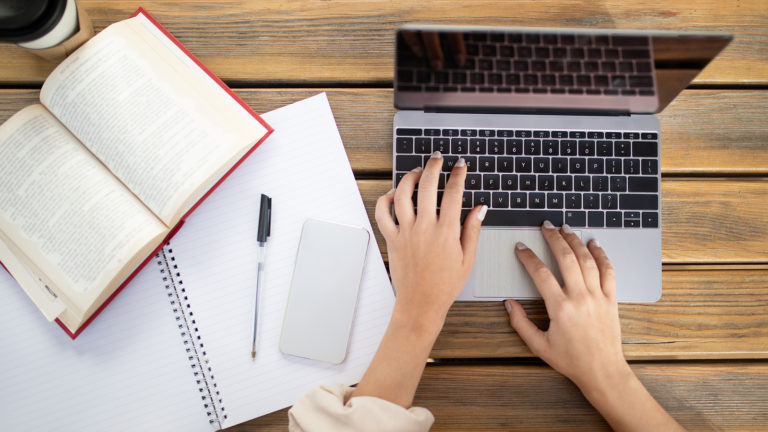 What Can I Expect in an Online Bachelor's Degree in Psychology Program?
Bachelor's degrees in the U.S. are comprised of courses across a given subject. There are slight variations in subject matter depending on school and faculty experience. General education courses will need to be completed, including many in mathematics, sciences, and statistics, alongside core psychology courses. Each course is worth a certain amount of credits that go toward your final credit total – typically, around 120 total credits are needed to complete the degree (inclusive of both general ed and core psych courses). For a psychology bachelor's degree, core courses may include:
Abnormal Psychology
Social Psychology
Human Behavior
Research Design
Developmental Psychology
Organizational Psychology
Addiction and Substance Abuse
History of Psychology
Mental Health & Mental Illness
Sports Psychology
Adulthood & Aging Psychology
Psychopharmacology
Online psychology bachelor's degree programs typically utilize the same curriculum as their traditional, campus-based counterparts and may include courses that are synchronous (real-time) or asynchronous (pre-recorded lectures that students can complete when and where they wish).
What Are the Bachelor's Degree in Psychology Admission Requirements?
Your entry requirements for a bachelor's in psychology will vary between institutes. However, you can typically expect to fulfill the following requirements:
A minimum high school GPA of 3.0, though this can vary between 2.5 and 3.5.
Minimum grades in subjects such as Science, English, and Math.
Official transcript copies.
Recommendation letters – three is normal with academic references preferred, though employers are also requested if relevant to the qualification.
SAT and ACT requirements are slowly being phased out, but some retain them at present. Check your school of choice's website to confirm.
Non-U.S. citizens who do not come from a majority English-speaking country will need to provide English language proficiency through TOEFL, IELTS, or other. Also, provide proof of legal residence in the U.S. and use a translation service for your country's qualifications.
What Is the Length of a Bachelor's Degree in Psychology?
Normally, a bachelor's degree in the U.S. takes four years of full-time study to complete. Some colleges offer accelerated programs that can be completed in roughly three years. This is especially true for online bachelor's degree programs.
If you already have an associate's degree in psychology, you may be able to use the credits toward a full bachelor's degree, allowing you to complete it in two years. However, in many cases, this only applies to degrees from the same college.
Part-time programs, which typically consist of evening and/or daytime courses, are also an option to extend the study period for adult learners. Online programs, which are designed for flexibility, may also allow students to spread coursework out if they wish.
How Much Does a Bachelor's Degree in Psychology Cost?
Colleges in the United States typically charge per course credit. These figures vary depending on many different factors. In 2023, the typical tuition range for a psychology degree was roughly $25,000 to $60,000 in total. Various factors come into play regarding cost, such as the college's prestige and the program's demand, whether you're applying in your state of residence or outside, and public vs. private institutions.
Many students worry about how to pay for their psychology degree. Luckily, you will find multiple funding options through both government sources (like FAFSA) and private finance. Students can also inquire with their school's financial aid office. Interest rates and repayment terms are not universal, so ensure you apply for the right method for your circumstances.
Don't forget to check for any available scholarships. Some are directed at high-performing students, while others are targeted at specific groups (LGBTQ+, First Nations, African Americans), and some are available for military veterans.
Popular Psychology Specialties
There are many specialty areas that psychologists can pursue. Whether you want to work with a specific client population or focus in on a niche area of mental health, there's a career pathway out there for you. The following are some popular psychology specialties - visit our Psychology Careers page for more.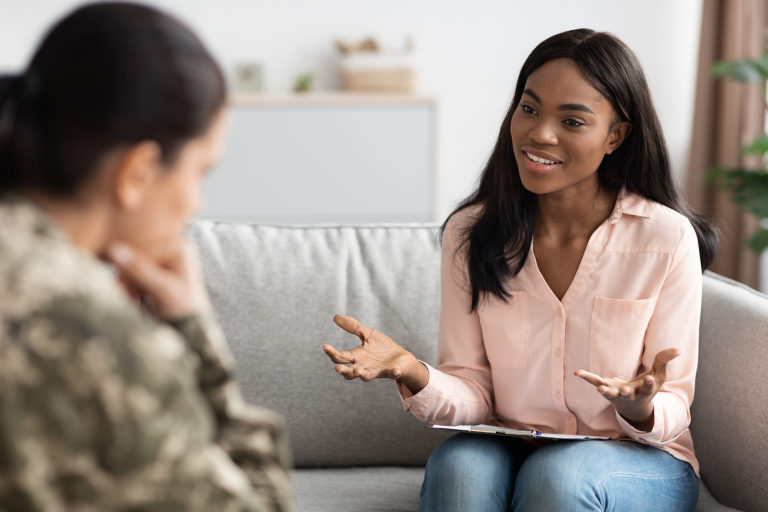 Child Psychologist
Child Psychologists specialize in diagnosing and treating mental, emotional, and behavioral disorders in children and adolescents. They work with children and their families to develop treatment plans that address specific issues and promote overall well-being.
Forensic Psychologist
Forensic Psychologists utilize psychological techniques in the criminal justice system; not only in understanding the criminal mind and devising profiles but also in designing programs for crime prevention.
School Psychologist
A School Psychologist is a trained professional who works within a school setting to support students' academic, social, and emotional development. They use their knowledge of psychology and education to help students overcome challenges and reach their full potential.
List of Psychology Bachelor's Degree Programs
Find an online or campus-based bachelor's degree program in Psychology today – our state-by-state listings make it easy to find a great program near you.
Jump to Your State Listings
Alabama
Alaska
Arizona
Arkansas
California
Colorado
Connecticut
Florida
Georgia
Hawaii
Idaho
Illinois
Indiana
Iowa
Kansas
Kentucky
Louisiana
Maine
Maryland
Massachusetts
Michigan
Minnesota
Mississippi
Missouri
Montana
Nebraska
Nevada
New Hampshire
New Jersey
New Mexico
New York
North Carolina
North Dakota
Ohio
Oklahoma
Oregon
Pennsylvania
Rhode Island
South Carolina
South Dakota