Discover Psychology Careers
Psychology is a cognitive science with multiple applications – both medical and non-medical. From treating patient trauma to developing marketing materials, psychology is about influencing and understanding the human mind. With so many pathways available, it's a career with a wealth of opportunities. The first step is to discover the career options within psychology, including what roles are open to you with entry-level qualifications and what you might do with an advanced degree.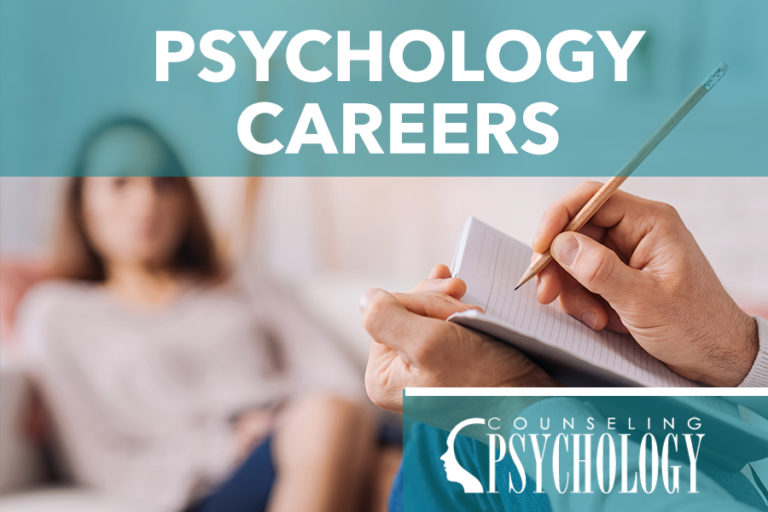 Entry-Level Psychology Careers
Entry-level psychology careers are broad. Regardless of whether you want to work in the private or the public sector, in healthcare or the corporate world, entry-level psychology work requires at least a two-year associate's degree or a full four-year bachelor's degree in psychology. With the associate degree, you will need more on-the-job experience, depending on the requirements of that particular job. Keep in mind that fewer opportunities will be available with an associate's degree, and most psychology careers require a bachelor's or master's degree. An associate's degree in psychology is more of a jumping-off point if you plan to continue your education in the future.
Clinical entry-level can include psychiatric technician and aide roles in areas such as behavioral health and school counseling. Non-clinical roles include market researcher, mediator, and career advisor.
Entry-Level Psychology Requirements
The general eligibility requirements for a typical entry-level career requiring a psychology qualification include:
An associate's degree (two-year) or bachelor's degree (four-year)
Some jobs may specify a minimum GPA of between 2.5 and 3.0. However, many won't so long as you have completed your degree
Clinical roles may require evening and weekend work to fit around clients
Clinical psychology openings may also require security and safety checks before being able to practice
You may also be expected to pass health screening tests for clinical settings
Current license to practice as a clinical psychologist
For home visits, a valid driver's license is nearly always essential
For non-clinical psychology (such as marketing or teaching), professional licensing and further vocational qualifications may apply
Learn More About How to Become a Psychologist
Becoming a psychologist starts with education. Find out more about what each psychology degree level can do for you.
Advanced Psychology Careers
With a higher degree comes improved career opportunities and pathways to academic routes such as research and treatment development. Most professional therapists have a master's degree in psychology, while consultants and other higher-level professionals may have doctorates. For most non-clinicians, an MA/MS, PsyD, or Ph.D. in Psychology is preferred for work as a researcher.
Clinical roles will still require a psychology license to practice, while for management roles (non-patient facing), a license is preferred. Non-clinical roles include organizational psychology, market research, and public health awareness.
Advanced Psychology Career Requirements
A master's degree (MA/MS) or doctorate qualification (Ph.D./PsyD)
License for clinical practice as a psychologist or therapist
Liability insurance for professional malpractice
Membership of a regulatory body (both clinical and non-clinical areas sometimes require this)
Weekend and evening availability for clinicians handling therapy patients
Safety screenings through the DOJ or FBI for clinical and teaching roles
Health screenings for clinical workers, especially those working with the medically vulnerable
A current driver's license
Vocational training may be required for private sector careers such as sports psychology practice or occupational psychology
Psychologist Salary: How Much Will You Make?
Salaries for psychologists can vary wildly. Interested to find out how much you can earn? Learn more about what factors contribute to psychologists' salaries, including which states pay the most.