Online Clinical Psychology Degrees and Programs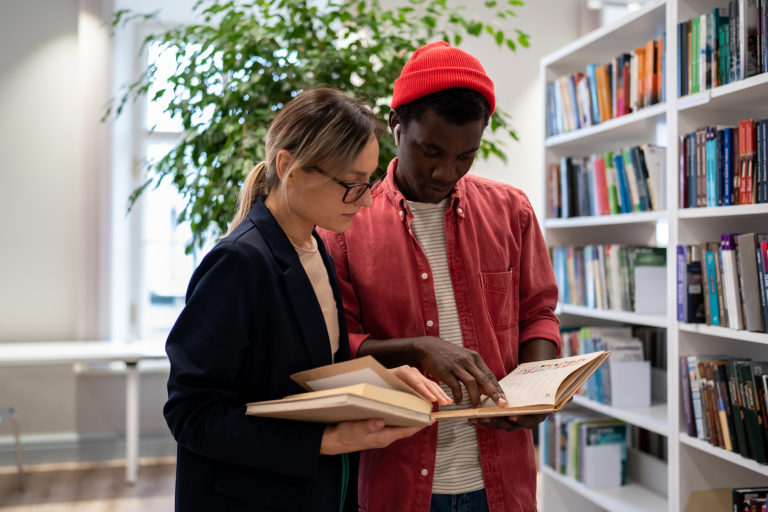 Clinical psychology is a branch of psychology that focuses on the assessment, diagnosis, treatment, and prevention of mental health and emotional difficulties. Clinical psychologists work with individuals, families, and groups to help them understand and overcome mental health problems.
Obtaining a psychology degree is required if you want to work in this field, and a clinical psychology degree will set you up to be more competitive when applying for jobs. Whether you're looking to work in private practice, hospitals, schools, or other settings, a degree in clinical psychology is the foundation for a fulfilling and impactful career.
Find out what online degree programs are available in this rewarding field by reading the guide below.
Choosing the Right Online Clinical Psychology Degree Program
Clinical psychologists need at least a master's degree and a doctorate would give you an edge in the job market. Either degree first requires that you complete an undergraduate bachelor's. Both degrees can be completed online.
Bachelor's Degree
Although colleges rarely have an online bachelor's degree program in clinical psychology, a bachelor's in psychology provides the foundation for clinical work. You could alternatively pursue a bachelor's in counseling or something similar.
Earning a bachelor's degree should take four years. The first half will consist mostly of basic psychology courses and core requirements, with the last two years being more focused on intermediate psychology classes.
Master's Degree
You'll need a master's degree to practice clinical psychology, as all states require this level of degree for licensure.
Master's degrees in psychology are widely available, and sufficient for practicing clinical psychology. You can pursue a more specialized master's in clinical psychology, but it's not actually necessary.
Most master's degrees in psychology involve one to two years of study, which is mostly coursework but has an internship component, which as an online student will likely be performed in your own community.
Graduate Certificate
A graduate certificate allows you to specialize further, and there are many clinical psychology certificates available. Completing a certificate in clinical psychology could help you transition to this field if your master's is in a different type of psychology. You could alternatively complete a certificate that focuses on clinical work with a specific demographic.
Online graduate certificates take six months to one year to complete. They'll either cover general clinical psychology topics, or the classes will be more specialized within a subfield.
Doctorate Degree
Earning a doctorate degree can give you access to high-level leadership positions, and you could also teach with a doctorate. It's not necessary to earn a doctorate in order to work as a clinical psychologist, though.
The most common doctorate for clinical psychologists is a Psy.D. degree. This is a clinically focused degree program that has a heavy emphasis on practical work. You'll spend time studying clinical subjects at advanced levels, but you'll also spend significant time working directly with people. Psy.D. degrees usually require three years to complete.
Some clinical psychologists earn a Ph.D. degree instead, which is a doctorate that's more research-heavy. You'll spend much time working with people in this type of program, and much more time running studies and analyzing data. Ph.D. programs in the U.S. usually require two years of coursework and another two to four years of researching for and writing a dissertation.
Either doctorate will allow you to study clinical psychology at the most advanced levels, and either can prepare you for licensure if you decide to skip the master's level.
Which Clinical Psychology Degree is Right for Me?
| | | | | |
| --- | --- | --- | --- | --- |
| | Bachelor's Degree | Master's Degree | Graduate Certificate | Ph.D. or PsyD |
| I am interested in gaining entry-level experience in clinical psychology | x | | | |
| I want to get started in my clinical psychology career before I pursue more education | x | | | |
| I want to pursue a non-patient-facing role in clinical psychology | x | x | | |
| I want to pursue or switch to a niche psychology specialty | | x | x | |
| I already have a psychology degree and want to gain specialized knowledge | | | x | x |
| I want to conduct research in clinical psychology | | x | | x |
| I want to become a licensed clinical psychologist and treat patients | | | | x |
| I want to work in academia | | | | x |
Clinical Psychology Degree Program Curriculum
Coursework becomes more specialized as you progress through degree programs, but you'll study psychology and clinical work at every level.
Bachelor's: ~120 credits; Intro to Psychology, Social Influences, Human Development
Master's: ~30-60 credits; Science of Psychopathology, Psychotherapy, Group Therapy
Graduate Certificate: ~12-20 credits; Psychotherapy, Group Therapy, Child Psychology
Doctorate: ~80-120 credits; Developmental Psychology Across Lifespan, Cognition and Emotion
Clinical Psychology Degree Program Clinical Requirements
Most master's and Psy.D. students in clinical psychology are required to complete clinical placements or internships as part of their degree program. The clinical component is referred to as a "practicum."
Accredited master's programs typically require at least 600 hours of clinical work, while Psy.D. programs typically require 1,500 hours. Programs that are specifically in clinical psychology may have more practical experience.
Faculty members can assist students in finding suitable clinical placements in mental health settings. Because you'll be enrolled in an online program, you may need to rely on job postings and personal networking to find appropriate clinical experiences. There's usually no shortage of supervised clinical opportunities, however.
During their clinical placements, students will have the opportunity to gain hands-on experience in the field of clinical psychology in a supervised setting. Most of the time is spent working directly with patients.
List of Clinical Psychology Degree Programs
Looking for an online or campus-based clinical psychology degree program near you? Browse our state-by-state school listings below.
Jump to Your State Listings
Alabama
Alaska
Arizona
California
Colorado
Connecticut
Florida
Georgia
Hawaii
Idaho
Illinois
Indiana
Kansas
Kentucky
Louisiana
Maine
Maryland
Massachusetts
Michigan
Minnesota
Mississippi
Missouri
Montana
Nevada
New Jersey
New Mexico
New York
North Carolina
North Dakota
Ohio
Oklahoma
Oregon
Pennsylvania
Rhode Island
South Carolina
Tennessee
Texas
Utah
Vermont
Virginia
Washington
West Virginia
Wisconsin
Wyoming
Are we missing your school's program or need to update information listed? Please contact us so we can make the necessary changes.