Discover Psychology Degrees
Are you interested in how the human mind works and why people do the things they do? If you've always been fascinated by human behavior, a degree in psychology or a related field could lead to your dream job. Psychology is the study of the brain and behavior. It encompasses how the brain functions and helps to explain mental processes. For instance, if someone suffers from depression or post-traumatic stress, the science of psychology can help explain why. It can also help doctors treat these disorders to alleviate discomfort and pain for the patients experiencing them.
There's a lot more psychology can do, too. A degree in this fascinating field could lead to rewarding psychology careers, as well as careers in counseling, marketing, teaching, and much more.
Psychology Degrees Overview: What Psychology Degree Is Right for Me?
There are currently several different degrees you may earn in psychology, as well as a graduate-level certificate program. It's possible to find work in this industry at every level. However, if your long-term goal is to work as a researcher or clinical psychologist, you'll need at least a graduate degree. Here's a quick comparison of the psychology degree types available:
| Degree | Description | Length | Focus |
| --- | --- | --- | --- |
| Associate's Degree | Undergraduate degree in psychology | 2 years | Introductory courses in psychology, including research methods, statistics, and an overview of major theories and subfields |
| Bachelor's Degree | Undergraduate degree in psychology | 4 years | Broad overview of the field, including research methods, statistics, major theories and subfields, and practical applications of psychology |
| Master's Degree | Graduate degree in psychology | 1-3 years | Specialized training in a subfield of psychology, such as clinical psychology, counseling psychology, or social psychology, as well as advanced research methods and statistics |
| Graduate Certificate | Post-master's program in psychology | 6-12 months | Focused study in a specific area of psychology, such as cognitive psychology, developmental psychology, or forensic psychology |
| Ph.D. | Doctoral degree in psychology | 5-7 years | In-depth research training, advanced coursework in a subfield of psychology, and preparation for academia or advanced research roles |
| PsyD | Doctoral degree in psychology | 4-6 years | Emphasis on clinical training and practice, including supervised clinical experience and a focus on the practical application of psychology |
Associate's Degree in Psychology
It typically takes two years, or four semesters, to earn an associate's degree in psychology or a related field. This is equivalent to roughly 60 credit hours. With an associate's degree in psychology, you may be prepared to take on an entry-level position. Careers such as teacher's aide, family advocate within the legal system, or youth counselor often list an associate's degree as a requirement.
Bachelor's Degree in Psychology
A bachelor's degree in psychology is a four-year degree that's equivalent to about 120 credit hours. Earning your bachelor's degree gives you the opportunity to delve into more advanced psychology training, and it may help you narrow your focus career-wise. For instance, you may decide to specialize in industrial-organizational psychology, child psychology, or sports psychology.
Master's Degree in Psychology
If you earn a master's degree in psychology, you'll have earned a graduate-level degree that is equivalent to six additional years of education beyond high school. Graduates at this level typically earn more money and have greater responsibilities. With a master's degree, you may begin to counsel clients under the direct supervision of a licensed psychologist. This degree requires the completion of an additional 30 to 40 credit hours beyond the 120.
A master's degree in psychology may prepare you for a variety of rewarding careers, including:
Teacher at the college level
A master's degree in psychology is an asset in many industries, including corporate, education, and health care.
Graduate Certificate in Psychology
A graduate certificate in psychology requires the completion of additional college credits — usually about 30. It's useful as a tool for graduates who may hold a master's degree (or, in some cases, a bachelor's degree) in a related field and desire more training and education in psychology. It's important to note that a graduate certificate is not a standalone degree; it's a specialty certificate designed to help individuals broaden their knowledge base in a psychology concentration.
Doctorate Degrees in Psychology
You may earn either a Doctor of Philosophy degree (Ph.D.) in Psychology, which is more research-based, or a Doctor of Psychology degree (PsyD), which is a clinical degree. It usually requires an additional 70 college credits to earn a doctoral degree. A doctorate is the highest degree a psychology student can achieve, and will lead to the most advanced career opportunities in the field.
Popular Psychology Specialties
There are many specialty areas that psychologists can pursue. Whether you want to work with a specific client population or focus in on a niche area of mental health, there's a career pathway out there for you. The following are some popular psychology specialties - visit our Psychology Careers page for more.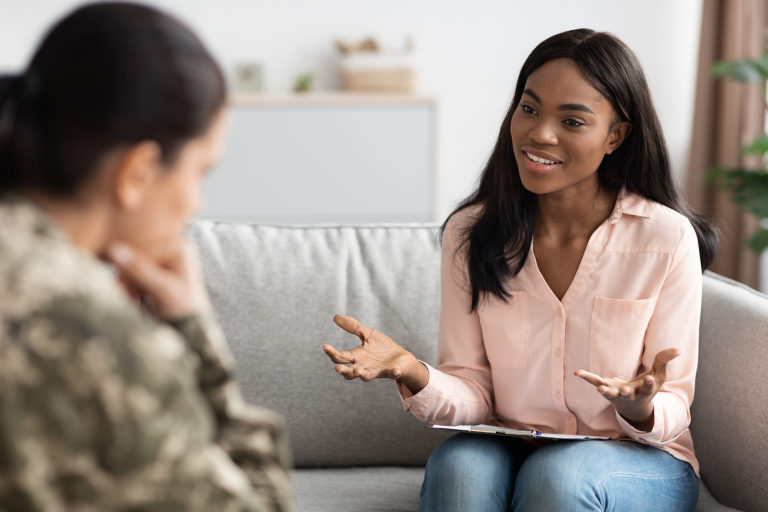 Child Psychologist
Child Psychologists specialize in diagnosing and treating mental, emotional, and behavioral disorders in children and adolescents. They work with children and their families to develop treatment plans that address specific issues and promote overall well-being.
Forensic Psychologist
Forensic Psychologists utilize psychological techniques in the criminal justice system; not only in understanding the criminal mind and devising profiles but also in designing programs for crime prevention.
School Psychologist
A School Psychologist is a trained professional who works within a school setting to support students' academic, social, and emotional development. They use their knowledge of psychology and education to help students overcome challenges and reach their full potential.
Can I Get a Psychology Degree Online?
You may earn your psychology degree online, in person on campus, or as part of a hybrid program that combines online coursework with some campus visits. For every degree beyond the associate's degree, you'll need to accumulate practicum hours. This means you'll be required to earn experience in a real-world setting with real clients.
More and more students are choosing online learning as a viable alternative to attending classes on campus. Online learning gives you more flexibility to work around a busy schedule. However, it also precludes the bonding that usually happens with a cohort. You must choose which option is the most attractive to you.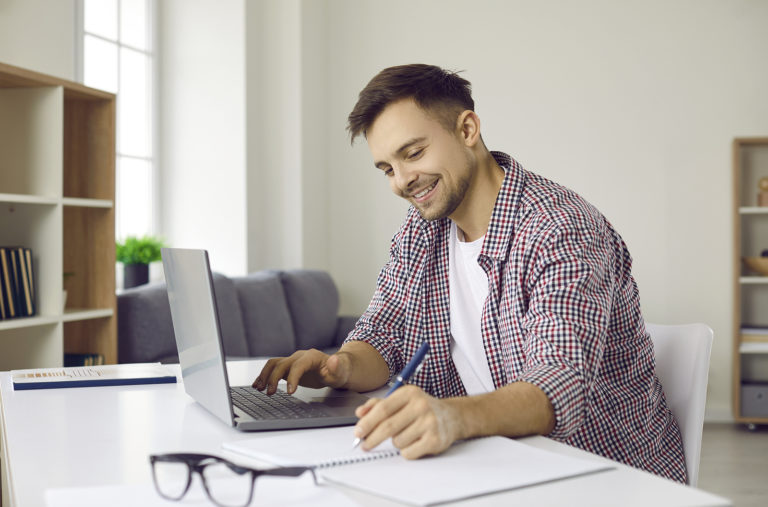 Discover Online Psychology Programs
Online psychology degrees offer the flexibility and convenience to complete your education on your terms.
Find out if an online or hybrid program is right for you.