How to Become a Cognitive Psychologist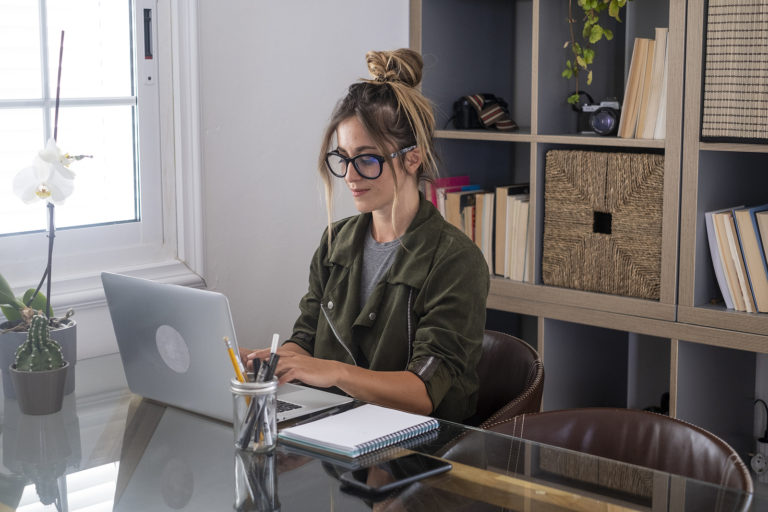 Trying to figure out what makes people tick can loosely be described as the role of cognitive psychologists. Cognitive psychologists study brain functions that impact how and why people behave the way they do. For this reason, many cognitive psychologists work in a research setting rather than in a clinical capacity. Some, however, do work directly with patients, particularly those experiencing loss of memory or cognitive function such as the elderly or those who have experienced trauma.
Step 1: Complete a Cognitive Psychology Degree
There are several degree levels for aspiring cognitive psychologists. The progression includes:
Associate's Degree – Students can gain a basic understanding of the broader field of cognitive psychology when they pursue a two-year associate's degree in psychology. Community colleges offer these degrees that prepare graduates to work in a technician or support role.
Bachelor's Degree in Cognitive Psychology – Four-year degrees in cognitive psychology give students the foundational underpinnings to enter this area of study. Advanced degrees are needed to work in this rigorous field.
Master's Degree in Cognitive Psychology – A master's degree in cognitive psychology allows graduates to work in research jobs, though typically not in a clinical capacity. To complete their doctorate in less time, students can sometimes begin their specializations during their two-year master's program. A thesis, as well as internships, are commonly required to graduate.
Graduate Certificate in Cognitive Psychology – Professionals with years of experience in the field can keep current by completing a certificate in cognitive psychology. Though they are not widely available, a handful of schools offer them in a professional development capacity.
Doctorate Degree in Cognitive Psychology – A doctorate, such as a Ph.D. or PsyD in cognitive psychology is usually needed to work in a clinical setting. In addition to intensive courses, students must also complete a dissertation, as well as internships for clinicals. Serving as a teaching assistant is often expected for those seeking careers in academia. At this level, students will mostly take courses in their area of specialty, such as linguistics. Doctorate programs take four to five years to complete and may take even longer depending on clinicals.
Step 2: Become Licensed as a Cognitive Psychologist
Students in cognitive psychology who wish to work in a research or academic environment may not have to obtain licensure, yet those seeking to treat patients directly do.
Internship / Practicum Experience
Students are required to complete internships as part of the process of earning their master's or doctorate degree. Students should aim to complete internships that most closely resemble the positions they wish to be employed. So, a student looking to stay in research and not practice clinically should seek a research position. Possible organizations offering internships include:
Mental health organizations
Community health organizations
An internship in an unrelated area may not count toward their required hours. As cognitive psychology is a growing field, desired internships can be challenging to obtain so students should begin the application process as soon as possible.
Examination
Students must complete 1500-2500 hours of internship or practicum experience to be a contender for the exam.
State Requirements
Once contenders pass the EPPP, they next have to pass state exams.
These so-called jurisprudence exams test contenders on state laws; for this reason, they can vary considerably from one state to the next.
To stay current, cognitive psychologists must update their licenses.
Step 3: Apply for a Cognitive Psychology Job
Cognitive psychologists can be said to help people understand human behavior and the whys behind it. Those who graduate with this advanced degree are ready to answer the call and begin their never-ending journey to understanding how humans engage with the world around them.
What Careers Can I Pursue With a Cognitive Psychology Degree?
From working in academic research to treating patients with dementia or Alzheimer's disease, cognitive psychology graduates can work in a variety of positions that involve how people think.
Cognitive Psychologists (research) – With a doctorate degree, many cognitive psychologists choose to remain in academia conducting research on brain, language, memory, and cognitive development. Unless they are employed by a research institution, these positions in academia also involve teaching.
Cognitive Psychologists (clinical) – Cognitive psychologists who wish to diagnose and treat patients work in hospitals and medical clinics. These individuals may run tests on patients to assess cognitive function and if it improves with treatment. In this way, they may help stroke patients with language and speech development or they may help patients with head trauma re-learn various functions.
Cognitive Psychology Consultant (other) – The field of cognitive psychology is not limited to research or clinical settings. Video game corporations and education companies in recent years have been known to hire cognitive psychologists to help develop products that align with how people learn. With a master's degree, graduates may find work in data management and analysis, quantitative methods, and designing research.
Where Can I Work With a Cognitive Psychology Degree?
Those with an advanced degree in cognitive psychology can work in research settings such as academia. With a license, they can also work in clinical settings such as:
Step 4: Learn About Cognitive Psychology Salaries
Salaries for professionals in cognitive psychology can differ vastly depending on whether one works in research and academia, in a corporate business setting, or in clinical practice. As cognitive psychology is an evolving field, demand in this area is growing as those in the corporate world are discovering the advantages of hiring these individuals.