How to Become a Child/Pediatric Counselor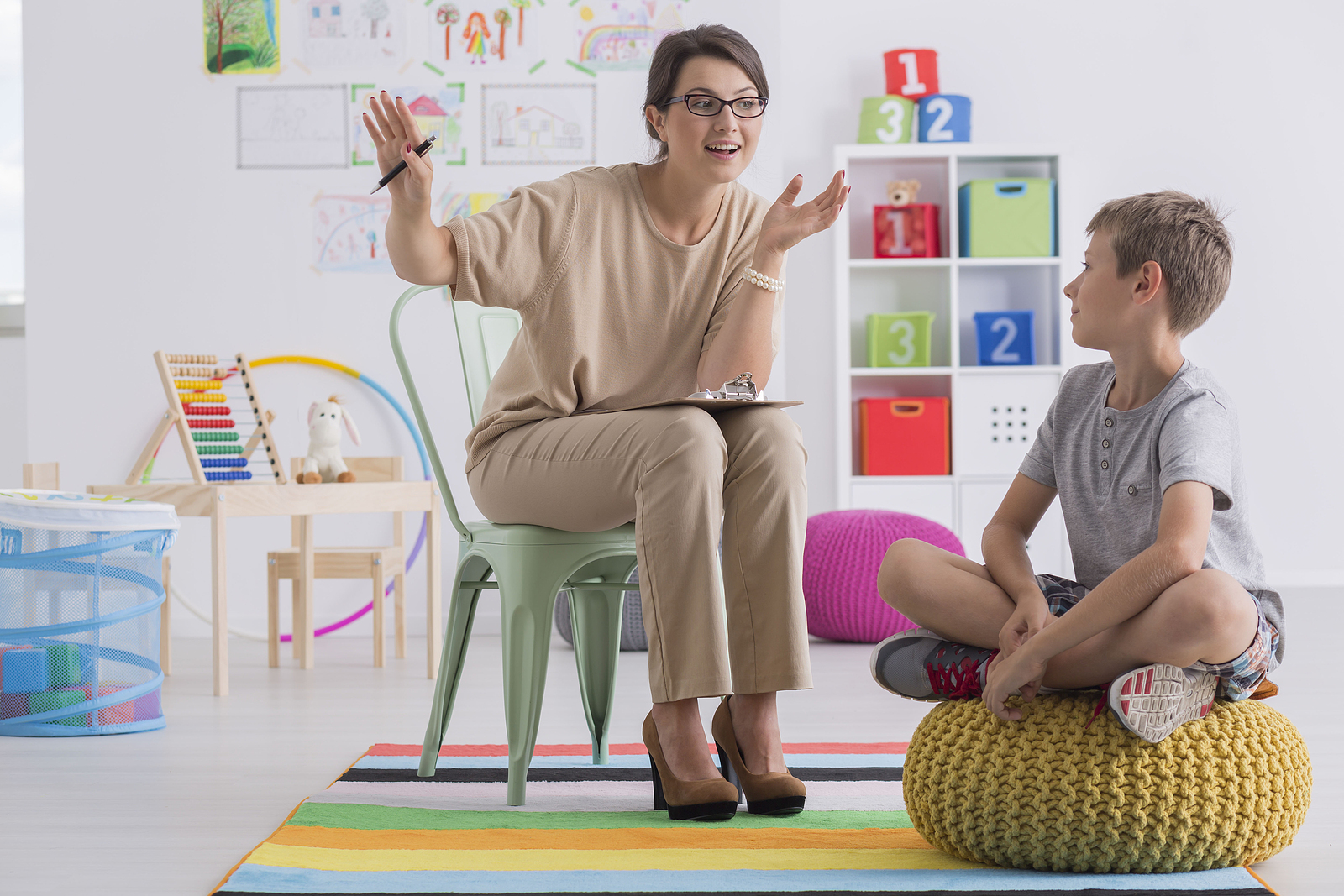 Children account for a large portion of the population, and they thus account for a large portion of people who need counseling. Child/pediatric counselors help children who struggle with physical abuse, substance abuse, trauma, and other serious issues. Counselors also help children prepare for their future even when these types of issues aren't present. Child/pediatric counselors specialize in helping any and all children under 18 years old.
Step 1: Complete a Child/Pediatric Counselor Degree
You'll first have to complete a couple of academic degrees before completing the professional requirements to be a child/pediatric counselor. A bachelor's and master's degree will be required:
Bachelor's Degree: A four-year undergraduate program that's a prerequisite for a master's degree. You can major in a relevant field, such as psychology, behavioral therapy, social sciences, human services, or something similar. It's not required to complete one of these majors, however. Bachelor's programs require a high school diploma or equivalent.
Master's Degree: A two-year graduate program that's a prerequisite for licensure. Your master's degree program must be in counseling or something similar, and it has to be accredited by CACREP or a similar organization. Most states require a 60-credit master's degree, but some have lower requirements.
Master's degrees have a practicum that's ~600 hours of hands-on experience. This is different from the supervised hour's requirement (see below).
Depending on your current situation and career aspirations, there are several other degree programs that might be of interest:
Associate Degree: A two-year program that may count toward part of a bachelor's degree program. You can major in psychology or any subject. Just make sure an associate degree will reduce your bachelor's requirements. You could use an associate degree to make your academic record more competitive when applying to bachelor's programs. You could alternatively keep your tuition costs lower by completing an associate degree at a local community college.
Graduate Certificate: A one-year program at most, which you may complete after earning a master's degree. A graduate certificate could help you specialize in child/pediatric counseling, especially if your master's degree doesn't offer such a specialization track.
Doctorate Degree: A three to a six-year program that you may complete after a master's degree. Some clinically-focused doctorate degrees require several years of professional experience as well. Earning a doctorate, such as a psychology Ph.D. or PsyD, could prepare you for the highest positions in the field of child/pediatric counseling, or for deep research in the field.
Step 2: Become Licensed as a Child/Pediatric Counselor
After completing your required academic work, you'll still need to go through several other steps before becoming a licensed child/pediatric counselor.
The most extensive requirement is ~1,500 to ~3,000 hours of supervised counseling experience. You'll work under a licensed counselor, and most of the work must be providing direct client counseling services. Expect to spend one to three years completing this requirement.
Your supervised hours can be in any counseling field, but it'd be best to work with children. You might consider working short stints in several different settings where children need counseling services.
Licensure Examination
The standard licensure examination for counselors is the National Clinical Mental Health Counseling Exam. Some states accept other licensing exams, though, and a few even have their own supplementary examination. You'll have to pass the exam before becoming licensed.
The licensure exam is a general exam for all counselors. It's not specific to pediatric counseling.
State Requirements
Because each state sets its own specific requirements, you'll need to check exactly what's needed for licensure. Check with the state where you intend to work.
Step 3: Apply for a Child/Pediatric Counselor Job
After becoming licensed, you're ready to apply for a child/pediatric counselor job. You may find a job through your master's program, its practicum, or your supervised hours, or by perusing job boards.
What Careers Can I Pursue with a Child/Pediatric Counselor Degree?
A child/pediatric counselor degree provides the foundational knowledge for working with children of all ages and situations. With this degree, you could pursue jobs in:
Pediatric mental health counseling
Pediatric substance abuse counseling
Teen and adolescent counseling 
Gender and sexual identity counseling
Other child counseling disciplines
Where Can I Work With a Child/Pediatric Counselor Degree?
You'll be able to work in many different settings with a child/pediatric counselor degree. For example, child counselors are employed in schools, hospitals, juvenile detention centers, children's homes, homeless shelters, domestic violence shelters, adoption nonprofits, and social service centers. You could also open up a private practice, although this is less common.
Step 4: Learn About Child/Pediatric Counselor Salaries
Salary.com reports the median salary of a child counselor to be $43,812 annually. Most counselors make between $36,391 and $51,513. Counselors who want to work with children but earn more should consider becoming a school counselor, for which the average annual salary is $59,695 per Glassdoor.