Online Forensic Psychology Degrees and Programs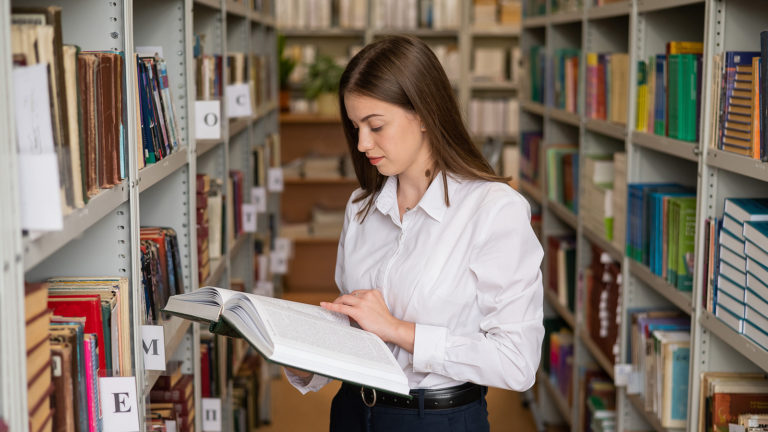 A career in forensic psychology involves the study and understanding of how the criminal mind operates. That means coming into contact with the legal system for the purpose of interacting with people who break the law. A reasonable comprehension of the law, forensics, and criminology is needed in order to become an effective forensic psychologist. 
Choosing the Right Online Forensic Psychology Degree Program
The pathway to becoming a forensic psychologist requires anywhere from 10 to 15 years of education that begins with a bachelor's degree and culminates with a Ph.D or Psy.D. Your undergraduate and post-graduate education can be in any type of psychology, as there are few degree programs for forensic psychology. However, if becoming a forensic psychologist is something you aspire to, you should focus your undergraduate and post-graduate education in the area as much as possible for the best possible educational outcome. Online programs in forensic psychology and general psychology are often available to help you complete your required education in a convenient manner.
As you look into online and traditional schools that offer forensic psychology degree programs, make sure the programs are accredited by The American Psychological Association (APA) at the doctoral level, the Psychological Clinical Science Accreditation System (PCSAS), and the Council for Accreditation of Counseling and Related Educational Programs (CACREP) certify undergraduate psychology degree programs. Accreditation ensures that you receive an education that's in line with the commonly accepted standards of psychology, so you can become an effective practitioner.
Bachelor's Degree
A bachelor's degree in forensic psychology is the first step toward becoming a forensic psychologist. A student has the option to take a general psychology degree program or attend a program that has a concentration in forensic psychology. This helps prepare the student for earning their master's degree in forensic psychology. 
A bachelor's degree in forensic psychology takes an average of four years to complete and prepares the student to gain work experience under supervision, although it doesn't allow for licensure. Online programs are very common at the bachelor's degree level.
Master's Degree
Earning an online master's degree in forensic psychology builds on what the student learned during their undergraduate studies as well as informs them of how to conduct themselves as a psychologist. The student that earns their master's degree can obtain licensure from the state board and enter into practice as a counselor in a related field. However, the master's degree does not qualify the student to work as a licensed forensic psychologist. It does allow a graduate to sit for licensing exams and work in the criminal justice system or in related areas. Students can choose to attend an online program where available.
Graduate Certificate
An online graduate certificate in forensic psychology certificate is aimed at students who have already earned their master's or doctoral degree in psychology or a related field. The certificate typically requires 18 credit hours for completion and offers different educational tracks, many offered online. Some of the tracks include:
Psychological Assessment and Forensic Psychology
Family Violence and Victims
Research in Forensic Psychology
Forensic Counseling and Psychotherapy
An online graduate certificate builds upon a student's existing knowledge of psychology and qualifies them to find employment in a role that relies on forensic psychology.
Doctorate
A doctorate degree in forensic psychology enables you to become a licensed psychologist and work in a setting of your choice. You can earn a Ph.D. or a Psy.D., and work as an expert witness, find employment in a private law firm as a staff member, work for the government, in a correctional institution, and in clinical settings. Some doctorate coursework is available online, though there may be some required in-person courses and projects as well.
Which Forensic Psychology Degree is Right for Me?
| | | | | |
| --- | --- | --- | --- | --- |
| | Bachelor's Degree | Master's Degree | Graduate Certificate | Ph.D. or PsyD |
| I am interested in gaining entry-level experience in forensic psychology | x | | | |
| I want to get started in my forensic psychology career before I pursue more education | x | | | |
| I want to pursue a non-patient-facing role in psychology | x | x | | |
| I want to pursue or switch to a niche psychology specialty | | x | x | |
| I already have a psychology degree and want to gain specialized knowledge | | | x | x |
| I want to conduct research in psychology | | x | | x |
| I want to become a licensed psychologist and treat patients | | | | x |
| I want to work in academia | | | | x |
Forensic Psychology Degree Program Curriculum
The curriculum for a forensic psychology degree program depends on the degree level you happen to be taking. For example, a bachelor's degree program with a concentration in forensic psychology requires an average of 12 credit hours in classes that relate to the area of study. Online and traditional in-person forensic psychology coursework is often identical. They can include courses such as:
The Psychology of Violence
Eyewitness Memory and Testimony
Children, Psychology, and Law
A master's of forensic psychology degree program may include classes such as:
Psychological Issues in Dependency and Law Cases
Assessment of Psychological Injury for Legal Cases
Understanding Psychological Reports and Expert Witness Testimony
The curriculum for a Psy.D. or Ph.D. in forensic psychology may include:
Psychological Assessment and Diagnosis
Advanced Qualitative Reasoning and Analysis
Bachelor's: 120 to 130 credits
Master's: 30 to 48 credits
Graduate Certificate: 16 credits
Doctorate: 96 credits for Ph.D. and 131 credit hours for Psy.D.
Forensic Psychology Degree Program Clinical Requirements
In order to earn a Psy.D. or Ph.D. and gain licensure as a forensic psychologist, a student has to complete at least 1,000 clinical hours over the course of five years. Some degree programs require as many as 1,500 hours of supervised field experience. Some of the hours are completed in a clinical setting on-campus, while other hours are completed off-campus in real-life settings. This is the case even if you choose to enroll in an online program, though clinical requirements are often able to be arranged in the student's local area.
List of Forensic Psychology Degree Programs
Looking for an online or campus-based forensic psychology degree program near you? Browse our state-by-state school listings below.
Jump to Your State Listings
Alabama
Arizona
California
Colorado
Connecticut
Florida
Illinois
Iowa
Louisiana
Massachusetts
Minnesota
Missouri
New Jersey
New York
North Dakota
Ohio
Oklahoma
Pennsylvania
Rhode Island
South Carolina
Texas
Vermont
Virginia
Are we missing your school's program or need to update information listed? Please contact us so we can make the necessary changes.