Online Graduate Certificate in Psychology
A psychology graduate certificate is one of several types of graduate programs. They offer a way to add specialty knowledge beyond an existing bachelor's or master's degree (depending on the type of grad certificate). These programs are shorter than a master's degree – focusing on a specific psychology skillset or knowledge base. It's important to note that a graduate certificate is not a degree in and of itself and can only be taken after the completion of a bachelor's or master's program.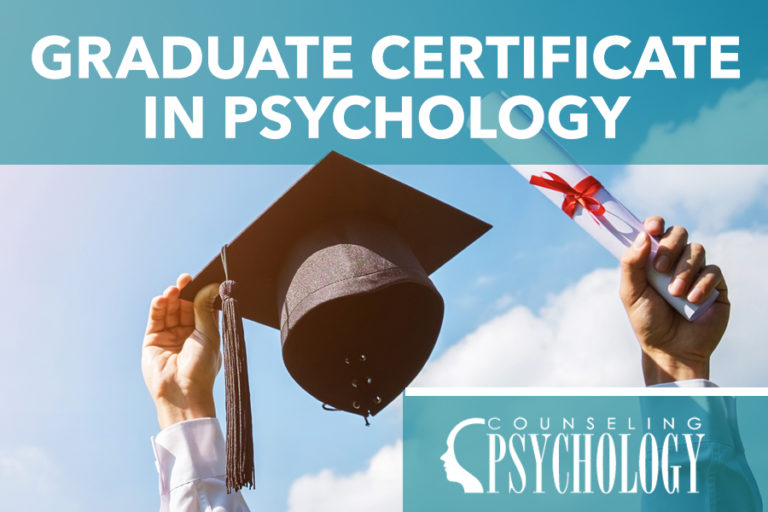 2023 - Best Online Graduate Certificates in Psychology Programs
Finding accurate and reliable information in an increasingly digital world is proving to be harder every day, and it's no different when the task is finding an online psychology graduate certificate program. Luckily for our readers, we've developed a fine-tuned method for our school and program research so you can rest assured that the information on the programs we rank is accurate and current. For more information on how we develop our rankings and locate our sources, take a look at our Rankings Methodology page.
Truman State University, headquartered in Kirksville, Missouri, offers a cohort-model Online Applied Behavior Analysis Graduate Certificate. The program gives students the tools and competencies they need to effectively work with neurodiverse clients.
Graduate Certificate Programs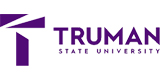 The 8-course program includes two live sessions per term.

Each course takes 8 weeks to complete.

Students are prepared for the board certification exam (ABAI).
Educators and others seeking to work as Board Certified Behavior Analysts can earn their graduate certification online via the University of Kentucky's Applied Behavior Analysis program. Certificate earners learn how to help those with autism and other developmental disabilities.
Graduate Certificate Programs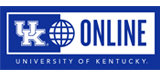 Taught by experienced field practitioners.

Graduates can work with children in clinical settings.

Financial Aid is not available.
Indiana Institute of Technology
Students learn how to deliver clinical therapeutic interventions when they complete the online Counseling Psychology, Graduate Certificate from the Indiana Institute of Technology. Multicultural Psychology and Psychopathology are included courses.
Courses are six weeks in length.

The Certificate includes 4 courses or 12 credits.

Credits may count toward a master's degree.
Eastern Kentucky University
Graduate-degree holders can attain Board-Certified Behavior Analyst (BCBA) designation when they complete the online Applied Behavior Analysis, Grad Certificate, from Eastern Kentucky University. Graduates of the psychology program can work with clients of all age ranges.
Graduate Certificate Programs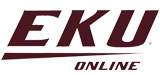 On-campus visits are not required.

8-week formats for rapid certification completion.

Discounts available for active-duty military.
Students benefit from in-class, online and field experience when they enroll in the Applied Behavior Analysis Graduate Certificate program at Old Dominion University. Located in Norfolk, VA, the hybrid learning program is designed for educators.
Graduate Certificate Programs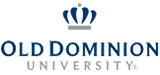 Open to those with a master's degree.

The program has a pre-set, 2-year completion schedule.

Adheres to course sequence approved by ABAI.
What Are the Various Psychology Graduate Certificate Specialties?
One great way to focus your psychology education in a particular specialty is through a graduate certificate program. A few psychology graduate certificate specialty programs you may encounter are:
Can I Get a Graduate Certificate in Psychology Online?
Graduate certificates are great programs for distance learning – the flexibility suits those who wish to upskill around their other commitments. Online grad certificate programs are also great for those who live in remote areas that aren't near a college or university. It is possible to spread the program length and cost over a few years if desired, making it a cost-effective way to advance an existing education.
There are disadvantages to online learning. Students will miss out on bonding with peer groups, and the looser structure of online programs can be challenging for some learners. It's important to note that students may need to make some limited visits to the college for things like capstone projects, etc.
Psychology Degrees at Every Level
From entry-level to advanced, there's a psychology degree for your needs.
Learn more about the different online and campus-based psychology degrees available to you.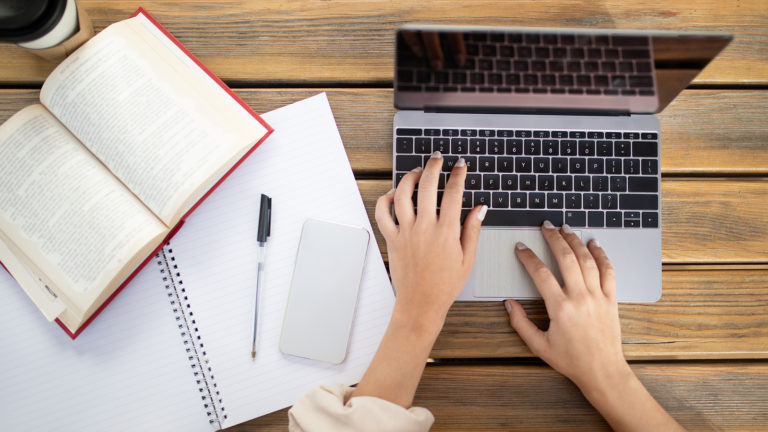 What Can I Expect in an Online Graduate Certificate in Psychology Program?
Online psychology graduate programs are very similar to other online psychology programs with a few differences. Psychology graduate certificates nearly always focus on a specialist subject. These might be specific areas of counseling or mental health, in the psychology of marketing or public relations, or in an area such as criminal psychology.
Each program is comprised of coursework which will include general psychology courses and subject-area-specific courses.
What Are the Graduate Certificate in Psychology Admission Requirements?
Graduate certificates have minimum entry requirements for applicants that typically look like this:
A bachelor's or master's degree in psychology or related subjects (counseling for example)
A minimum GPA – each school is different, varying from 2.5 to 3.5
A short personal statement explaining why you wish to study for the grad certificate and how your career would benefit
Two to four recommendation letters – academic references preferred; employer references are also acceptable on condition of relevance
International students who do not speak English as a primary language will be asked to provide formal proof of English proficiency through any permissible study courses such as TOEFL or IELTS. Some may accept Duolingo
What Is the Length of a Graduate Certificate in Psychology?
Typically, a graduate certificate in psychology will take between 12 and 15 months to complete, making them much shorter than a full degree program. However, some offer a flexible study that you can complete over two years – splitting the semester and the 20-30 credits. This is ideal for parents and full-time employees.
The exact number of credits required for a psychology graduate certificate will depend on the specialty and whether it is taken at the post-baccalaureate or post-master level. Most colleges will permit the credits to be applied toward an advanced degree such as a master's or doctorate if the student eventually wishes to pursue a full degree. In most cases though, these are applicable only to the same college's programs.
How Much Does a Graduate Certificate in Psychology Cost?
The cost of a psychology graduate certificate is not standardized. While some are charged per credit much like full degree programs, others are charged as a total for the program.
As with lower-level degrees, how much you pay will depend on various factors including, but not limited to, the school's prestige, subject demand, which state you live in, and the cost of living there. 2022 figures show a typical graduate certificate will cost anywhere between $15,500 and $26,500 (for in-state residents). Costs will be higher for out-of-state residents and international applicants.
Costs are prohibitive for most students who cannot afford to pay from savings. That's why there is a range of loans from government and private sources. FAFSA is one such source and contrary to belief, they are not for undergraduate students only.
Students can also consider scholarship options – opportunities are often based on background, economic status, and more. They do not usually cover the total cost of the program but are designed to offset some of the cost.
Popular Psychology Specialties
There are many specialty areas that psychologists can pursue. Whether you want to work with a specific client population or focus in on a niche area of mental health, there's a career pathway out there for you. The following are some popular psychology specialties - visit our Psychology Careers page for more.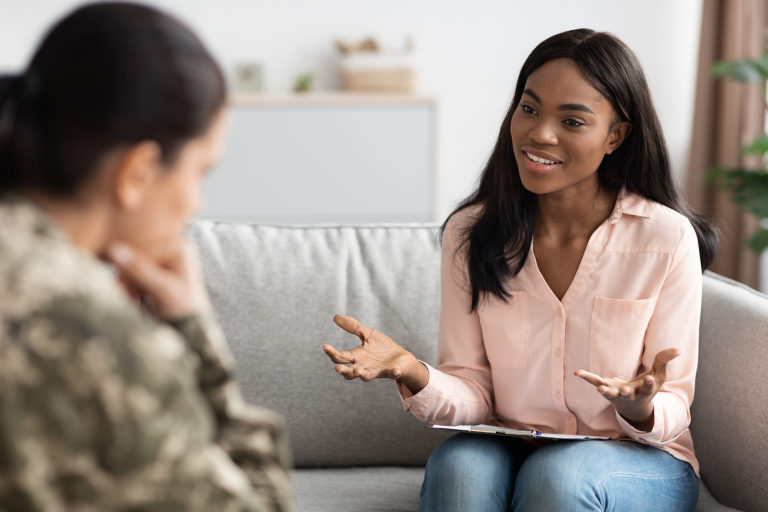 Child Psychologist
Child Psychologists specialize in diagnosing and treating mental, emotional, and behavioral disorders in children and adolescents. They work with children and their families to develop treatment plans that address specific issues and promote overall well-being.
Forensic Psychologist
Forensic Psychologists utilize psychological techniques in the criminal justice system; not only in understanding the criminal mind and devising profiles but also in designing programs for crime prevention.
School Psychologist
A School Psychologist is a trained professional who works within a school setting to support students' academic, social, and emotional development. They use their knowledge of psychology and education to help students overcome challenges and reach their full potential.
List of Psychology Graduate Certificate Programs
Find an online or campus-based graduate certificate program in Psychology today – our state-by-state listings make it easy to find a great program near you.
Jump to Your State Listings
Alaska
Arizona
Arkansas
California
Colorado
Florida
Illinois
Indiana
Kansas
Kentucky
Louisiana
Maryland
Massachusetts
Michigan
Minnesota
Missouri
Nebraska
Nevada
New Jersey
New Mexico
New York
North Carolina
North Dakota
Ohio
Pennsylvania
Texas
Utah
Virginia
Washington
West Virginia
Are we missing your school's program or need to update information listed? Please contact us so we can make the necessary changes.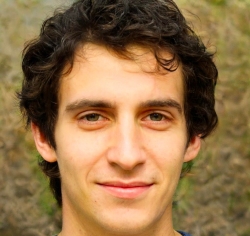 Latest posts by Joel Gill
(see all)