Online Master's Degree in Psychology
If you've decided to enroll in a psychology graduate program, a master's degree is your most likely choice. There are several types – the MS (Master of Science) and the MA (Master of Arts). MS degrees are for research pathways while MA degrees are for practice and application career routes. Many psychology careers require a master's degree, so it's a common route to take after completing a bachelor's degree in a psychology discipline.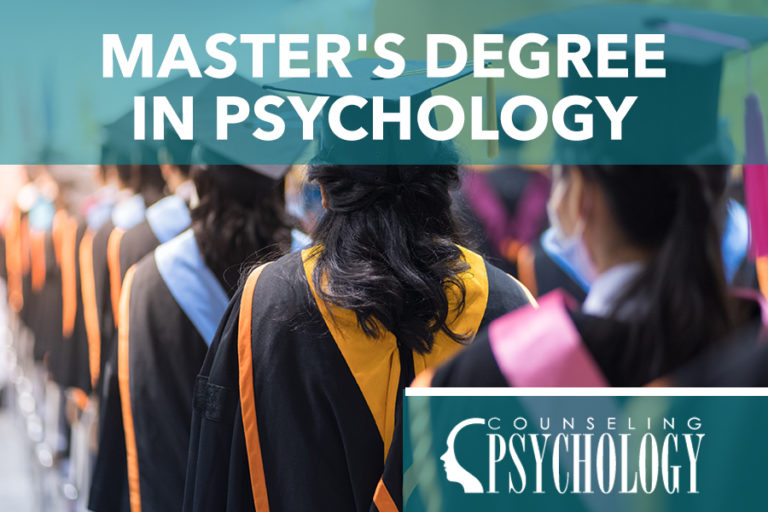 2023 - Best Online Master's Degree in Psychology Programs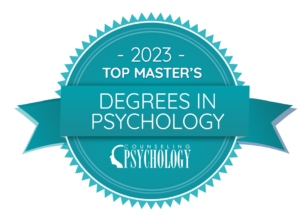 There are a lot of mixed opinions and information online when it comes to researching online psychology master's degree programs and finding accurate, current, and reliable sources on the available online programs can be hard to accomplish on your own. In order to help you find a program that works for your needs, we've used a fine-tuned methodology to bring you the best online psychology master's degree programs that the US has to offer, based on graduation statistics, faculty reviews, and more. For more information on how we research our source information and collect our rankings, visit our Rankings Methodology page.
What Are the Various Master's in Psychology Degree Specialties?
For those who are looking to specialize in a particular field of psychology, you can find many master's degrees available in a variety of specializations. A few examples include:
Can I Get a Master's Degree in Psychology Online?
It is possible to obtain a master's degree in psychology using online and other distance learning options. They follow the same pattern and are generally the same length as traditional campus-based options. However, online psychology programs may allow students to spread the program out over two, three, or more years. It's a great way to spread out the cost of study and work around other commitments, such as employment or familial obligations.
Online programs also have several disadvantages. Due to the virtual environment, you will not have in-person contact time with other students or faculty. You may also need to make arrangements from time to time to visit the university for project work.
Students should be prepared to complete the internship portion of the program in person.
Psychology Degrees at Every Level
From entry-level to advanced, there's a psychology degree for your needs.
Learn more about the different online and campus-based psychology degrees available to you.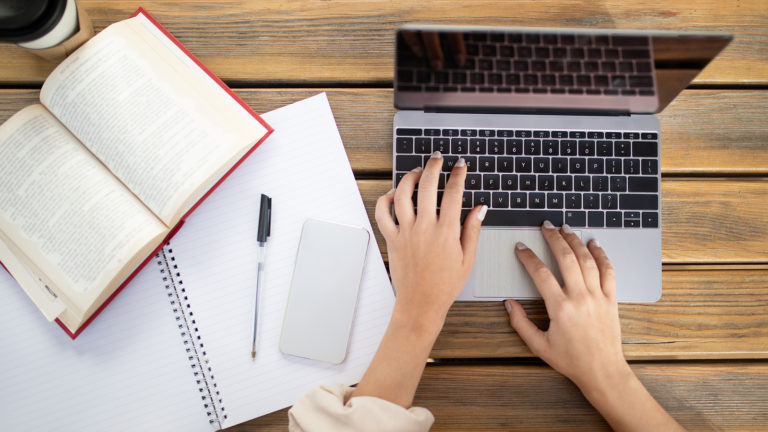 What Can I Expect in an Online Master's Degree in Psychology Program?
Master's degrees in psychology nearly always focus on a specialty – for example, clinical psychology, organizational psychology, forensic psychology, and so on. However, there are several general psychology master's programs available as well as several specialties with broader scopes of practice.
Each program is a mix of general and concentration-specific courses that apply to the program's specialization. A thesis/dissertation and internship are completed toward the end of the program.
What Are the Master's Degree in Psychology Admission Requirements?
Universities in the U.S. usually have a minimum set of entry requirements that applicants must fulfill before they can be considered for admission. These usually include:
A bachelor's degree in a relevant subject from an accredited college
For clinical psychology programs, a minimum of one year of practice or other relevant experience is preferred
A personal statement supporting your application
Recommendation letters – usually two or three, and academic references are preferred. Employer references are acceptable if relevant to the program and intended career
Minimum GPA of 3.0
GRE scores are expected in most cases, though students with higher GPAs may be granted a waiver
International students must use an official service to translate their qualifications to the U.S.
International applicants must also prove English communication through certifications such as TOEFL, IELTS, and in some cases DuoLingo
What Is the Length of a Master's Degree in Psychology?
A master's degree in psychology can usually be completed in two years, give or take. It is not often that a student can finish a psychology master's degree in one year in light of the extensive dissertation, but it is possible in some cases. Online master's degrees in psychology can sometimes be taken on a more part-time schedule to suit those who are employed full-time.
Adult learners who already have a graduate certificate in a relevant subject may apply their existing credits towards the master's degree, though usually only when studying at the same university.
How Much Does a Master's Degree in Psychology Cost?
Master's degrees in the U.S. are usually charged as a total cost rather than per credit hour. As with other programs, various factors influence how much you will pay. Public institutions cost an average of $8,950 per year. This is for in-state students; out-of-state and international students are higher. Private universities cost an average of $29,670 per year, though they usually don't charge additional tuition for out-of-state students.
Federal loans such as FAFSA are available to graduate students. Other options include the Federal Stafford Loan and the Federal Grad Plus Loan. Your school may also offer financial aid packages.
You may be eligible for scholarships. These are available for a range of people, usually selected on the basis of need or to underrepresented groups.
Popular Psychology Specialties
There are many specialty areas that psychologists can pursue. Whether you want to work with a specific client population or focus in on a niche area of mental health, there's a career pathway out there for you. The following are some popular psychology specialties - visit our Psychology Careers page for more.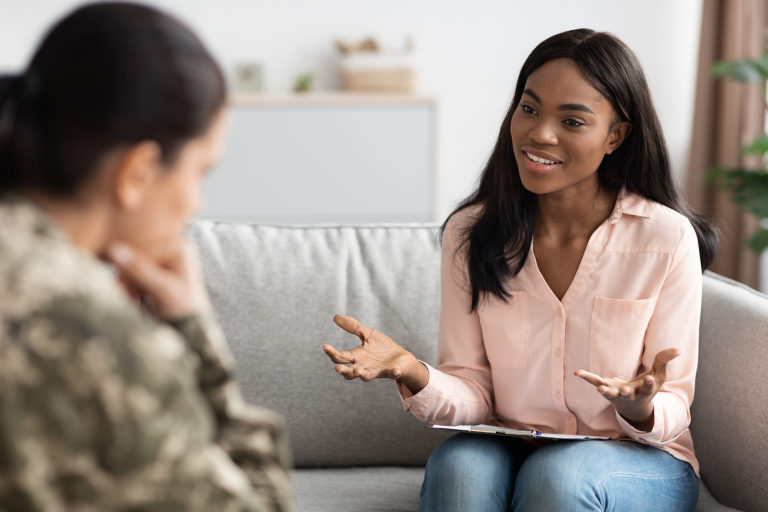 Child Psychologist
Child Psychologists specialize in diagnosing and treating mental, emotional, and behavioral disorders in children and adolescents. They work with children and their families to develop treatment plans that address specific issues and promote overall well-being.
Forensic Psychologist
Forensic Psychologists utilize psychological techniques in the criminal justice system; not only in understanding the criminal mind and devising profiles but also in designing programs for crime prevention.
School Psychologist
A School Psychologist is a trained professional who works within a school setting to support students' academic, social, and emotional development. They use their knowledge of psychology and education to help students overcome challenges and reach their full potential.
List of Psychology Master's Degree Programs
Find an online or campus-based master's degree program in Psychology today – our state-by-state listings make it easy to find a great program near you.
Jump to Your State Listings
Alabama
Alaska
Arizona
Arkansas
California
Colorado
Connecticut
Florida
Georgia
Hawaii
Idaho
Illinois
Indiana
Iowa
Kansas
Kentucky
Louisiana
Maine
Maryland
Massachusetts
Michigan
Minnesota
Mississippi
Missouri
Montana
Nebraska
Nevada
New Jersey
New Mexico
New York
North Carolina
North Dakota
Ohio
Oklahoma
Oregon
Pennsylvania
Rhode Island
South Carolina
South Dakota
Tennessee
Texas
Vermont
Virginia
Washington
West Virginia
Wisconsin
Are we missing your school's program or need to update information listed? Please contact us so we can make the necessary changes.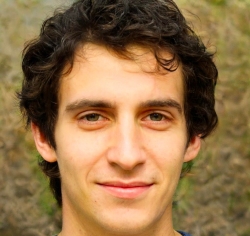 Latest posts by Joel Gill
(see all)