Discover Counseling Degrees
Do you enjoy helping friends and family talk through their problems? Have you ever wished you knew exactly what to say to make a bad situation seem better? If so, a degree in counseling could be a perfect fit for you. Counselors help people talk through their issues. They give clients tools and coping mechanisms to deal with problems such as depression or trauma. They work in a wide variety of environments, including public schools, courthouses, and rehabilitation centers. Selecting the right degree for the type of counseling career you want, however, is crucial. Read on to learn more about the counseling degree types available to you.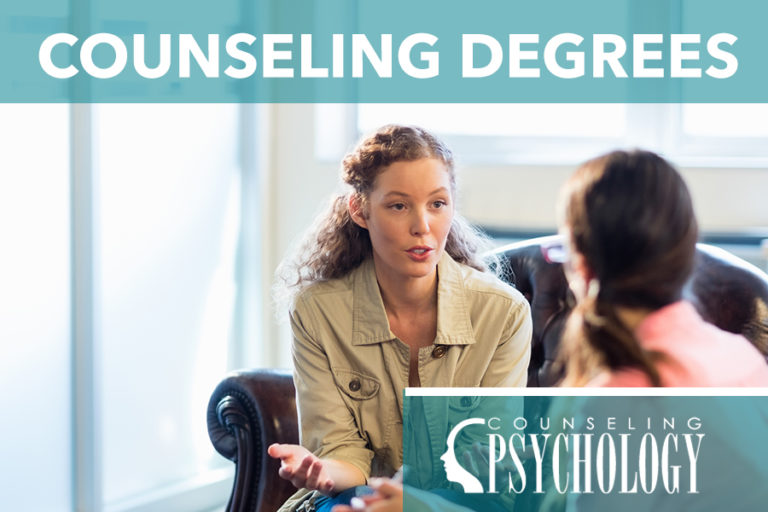 Counseling Degrees Overview: What Counseling Degree Is Right for Me?
It requires an advanced degree, such as a master's or doctorate, to counsel patients. However, there are many other fulfilling and rewarding careers you can pursue in the counseling industry by earning your associate's or bachelor's degree. Here is a comparison of your counseling degree program options:
| Degree | Description | Length | Focus |
| --- | --- | --- | --- |
| Associate's Degree | Undergraduate degree in counseling | 2 years | Introductory courses in counseling theories and techniques, mental health assessment, human development, diversity, and ethics |
| Bachelor's Degree | Undergraduate degree in counseling | 4 years | Counseling theories and techniques, mental health assessment, human development, diversity, and ethics |
| Master's Degree | Graduate degree in counseling | 1-3 years | Advanced counseling skills, research methods, assessment and diagnosis, psychopathology, multicultural counseling, and ethics |
| Graduate Certificate | Post-master's program in counseling | 6-12 months | Focused study in a specific area of counseling, such as addiction counseling, marriage and family therapy, or trauma counseling |
| Ph.D. | Doctoral degree in counseling | 3-5 years | In-depth research training, advanced counseling theory and practice, supervision and training of counselors, and preparation for academia or advanced research roles |
Associate's Degree in Counseling
Typically, it takes two years, or between 60 and 65 college credits, to earn an associate in arts (AA) degree in counseling. This is an entry-level degree if you wish to pursue a career in the industry. As the graduate of an AA program at an accredited college, you may be qualified to step into many roles, including:
Paraprofessional at an elementary school
Home health care aide
Youth counselor in a church or camp program
Psychiatric technician in a rehabilitation facility
Mental health technician
An associate's degree is a good starting point. It will allow you to work in the industry, using the skills and knowledge you have of mental health counseling and psychology, as you continue your education.
Bachelor's Degree in Counseling
If you hold a bachelor's degree in counseling, this means you have the equivalent of four years of college after high school. Graduates who hold bachelor's degrees are well suited to work as career counselors, probation officers, teachers, or case managers.
A bachelor's degree is a good choice for graduates who want to enter the industry in more than an entry-level position. It requires the completion of 120 credit hours, which is typically the equivalent of two additional years of schooling beyond an associate's degree.
Master's Degree in Counseling
With a master's degree in counseling or a related field, you may begin working as a therapist who sees patients. In this role, you'll need a license to practice in your state. Your master's degree can also be helpful in a variety of other industries, including education. Sample careers that may open up to you with a master's degree in counseling include:
School counselor
Social worker
Academic advisor
Mental health counselor
Substance abuse counselor
Completion of a master's degree requires an additional 30 to 40 college credits beyond the bachelor's degree level.
Graduate Certificate in Counseling
Some graduates who hold master's degrees in psychology or related fields go on to pursue their graduate certificate in a counseling area to gain more specialized skills. This usually requires the completion of around 30 additional college credits in counseling and/or clinical supervision, as well as an internship.
If you've earned your master's degree in a related field and need additional training in counseling, the graduate certificate may be right for you.
Doctorate Degree in Counseling
A doctoral degree in counseling will leave you with either a Doctor of Philosophy Degree (Ph.D.) or a Doctor of Psychology Degree (PsyD). The former is research-based, while the latter is intended for graduates who plan to pursue a clinical career. Most programs require a minimum of 70 credits.
In counseling, a doctorate is a terminal degree. This means it's as far as you can go, academically. It denotes you as an expert in your area of expertise, and most students who reach this pinnacle have narrowed their field to a specialty such as school counseling, marriage and family therapy, clinical counseling, or mental health counseling.
Popular Counseling Specialties
Counseling careers are available in a range of specializations, whether you are interested in working with groups, individuals, couples, and more. The following are some popular specialties - visit our Counseling Careers page for more.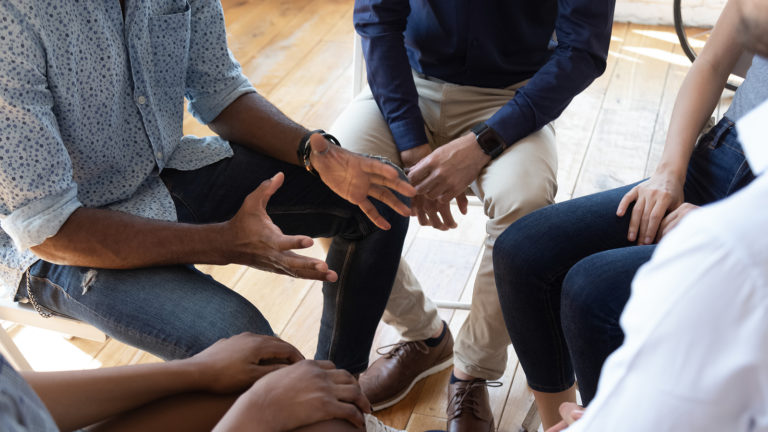 School Counselor
School Counselors provide academic, career, and personal counseling services to students in elementary, middle, and high schools. They also collaborate with teachers, parents, and administrators to promote student success and support their emotional and social well-being.
Couples Counselor
Couples Counselors help partners through difficult life periods such as infidelity, separation, divorce, and other relationship strains.
Substance Abuse Counselor
Those needing help with addictions to alcohol, drugs, and more can find help and support by working with a Substance Abuse/Addictions Counselor.
Can I Get a Counseling Degree Online?
There are plenty of accredited online programs that allow you to earn a degree in counseling. You can attend classes from the comfort of your own home and schedule them to work around your busy schedule. Hybrid programs are available as well. A hybrid program allows you to attend class both on- and off-campus.
Beginning at the bachelor's degree level, you'll be required to accrue practicum hours in a real-world setting, in addition to your online classes. The number of hours you'll need varies by state.
You may earn your associate's, bachelor's, and master's degrees in counseling entirely online, with the addition of practicum hours (which can usually be arranged near the student's local area). However, there are no fully online doctorate programs that are accredited or that meet the standards of American Psychological Association. There are hybrid programs that meet the requirements, though. In these programs, students are required to attend meetings or spend a portion of their class time at a training site.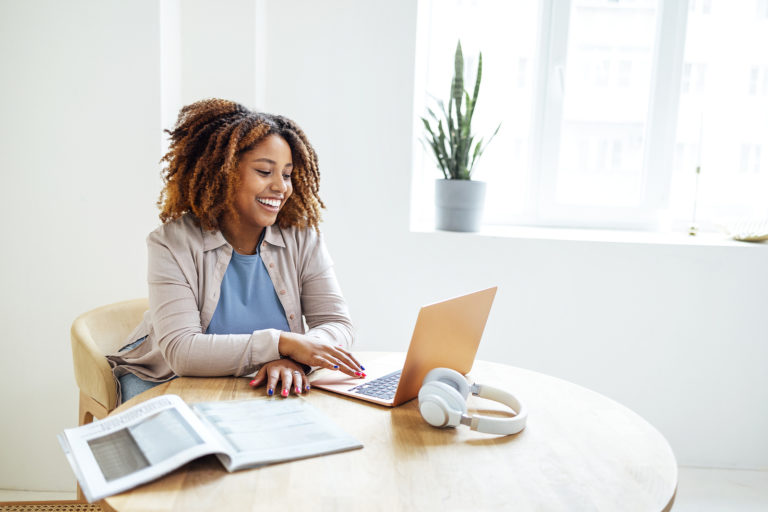 Discover Online Counseling Programs
A counseling education is a snap with online programs. Learn more about online and hybrid counseling degree programs to find out if this flexible option is right for you.