Online Industrial Organizational Psychology Degrees and Programs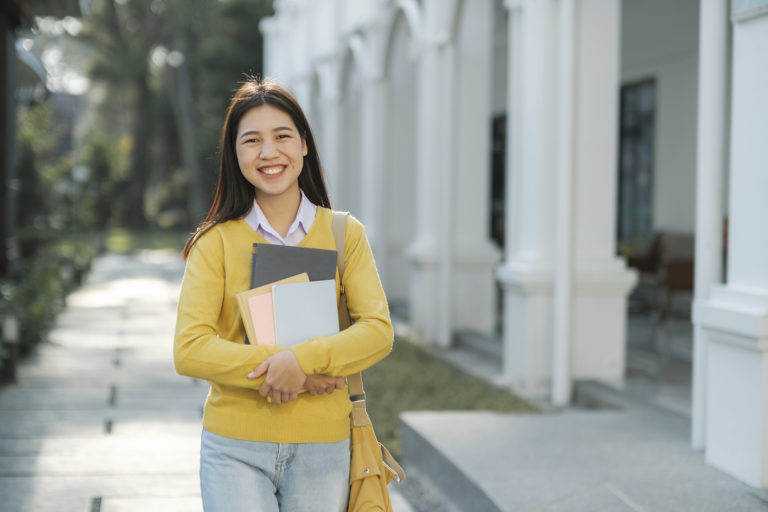 An industrial-organizational (I-O) psychologist can be a massive asset to both employees and shareholders in businesses. An I-O psychologist works to help improve the experience and productivity of employees in a workplace. From research studies to helping leaders learn how to motivate their employees, I-O psychologists have countless opportunities to positively affect businesses and workplaces.
Choosing the Right Online Industrial Organizational Psychology Degree Program
If you're interested in earning a degree in I-O psychology online, it's important that you choose an accredited degree program. This ensures that the program you're choosing is up to the standards of organizations that are up to date with the best practices in the field, allowing you to rest assured that the hard work you're putting in while you're earning your degree will be respected and valued when you work to find a job in your field.
You'll want to be sure you choose a program accredited by the American Psychological Association. Following the completion of your accredited doctoral program, you'll be able to apply for board certification from the American Board of Organizational Business and Consulting Psychology, which is a part of the American Board of Professional Psychology. 
Bachelor's Degree
While there is not a specific undergraduate degree that will allow you to become an I-O psychologist, most people who are interested in eventually going into the I-O psychology field get an undergraduate degree in psychology, business, or sociology. You may be able to take some classes in I-O psychology at the undergraduate level, further preparing you for your future career.
Master's Degree
You'll need to earn your doctorate degree before you can officially work as an I-O psychologist, but you can earn your master's degree in I-O psychology, which can help you get your start in the field. Your master's I-O program will provide you with information on the latest best practices in human resources, employee training, employee motivation, and leadership. Your online master's degree program may provide you with the opportunity to complete paid or unpaid internship experience that can help bolster your resume, making it easier to get a job in the field after you complete your program.
Graduate Certificate
If you already have your bachelor's or master's degree in psychology, you may be interested in earning a graduate certificate online to help you gain the qualifications necessary to work in the I-O psychology field. You may be able to choose a graduate certificate that focuses on a particular area of I-O psychology, such as improving work-life balance for employees within an organization. 
Doctorate
In order to practice as a psychologist, you'll need to earn your doctorate degree in I-O psychology. By the time you begin your graduate studies, you'll already have several years of education in the field under your belt, and you may already know of a specific area of I-O psychology that you'd like to learn more about through research in your doctorate program. Many people who are earning their doctorate in I-O psychology online work in a related field (such as human resources) while completing their studies.
Which IO Psychology Degree is Right for Me?
| | | | | |
| --- | --- | --- | --- | --- |
| | Bachelor's Degree | Master's Degree | Graduate Certificate | PhD or PsyD |
| I am interested in gaining entry-level experience in I-O psychology | x | | | |
| I want to get started in my I-O psychology career before I pursue more education | x | | | |
| I want to pursue a non-patient-facing role in I-O psychology | x | x | | |
| I want to pursue or switch to a niche I-O psychology specialty | | x | x | |
| I already have an I-O psychology degree and want to gain specialized knowledge | | | x | x |
| I want to conduct research in I-O psychology | | x | | x |
| I want to become licensed I-O psychologist and treat patients | | | | x |
| I want to work in academia | | | | x |
Industrial Organizational Psychology Degree Program Curriculum
The exact courses that you'll need to complete your I-O psychology program will depend on your school and your prior education.
Common courses required by I-O psychology programs include:
Legal, ethical, and professional issues in I-O psychology
Professional human resources practices
I-O psychology assessment
Average credits required for I-O psychology higher education programs:
Graduate Certificate: 30 credits
Industrial Organizational Degree Program Clinical Requirements
At the doctorate level, you'll be required to go through clinical placements that will help to inform your future practice. You'll need about 600 hours of internship experience in order to complete your degree program. You'll be supervised by a licensed psychologist while you go through your internship, and you'll regularly meet with a member of your program's faculty to discuss what you're learning on the job. Because you'll be enrolled in an online program, you'll need the option to complete these internship hours locally. Be sure to double-check that this option is available to you in the program to which you're applying to.
While internships aren't always required for bachelor's and master's degree programs, participating in an internship experience can go a long way in helping you get your foot in the door when it comes to landing a job after you complete your graduate program.
List of IO Psychology Degree Programs
Looking for an online or campus-based applied industrial-organizational psychology degree program near you? Browse our state-by-state school listings below.
Jump to Your State Listings
Alabama
California
Colorado
Connecticut
Florida
Georgia
Idaho
Illinois
Indiana
Kansas
Kentucky
Louisiana
Maryland
Massachusetts
Michigan
Minnesota
Missouri
Nebraska
New Hampshire
New Jersey
New York
North Carolina
Ohio
Oklahoma
Oregon
Pennsylvania
South Carolina
Tennessee
Texas
Virginia
Washington
Are we missing your school's program or need to update information listed? Please contact us so we can make the necessary changes.