Counseling Resumes: Landing Your Dream Counselor Job
You've completed your counselor degree program and are ready to go out and find the perfect counseling position. Creating a strong resume is one of the most important things you can do to ensure that you are putting your best foot forward in the job market. Read on for the lastest tips and tricks on crafting a winning counseling resume.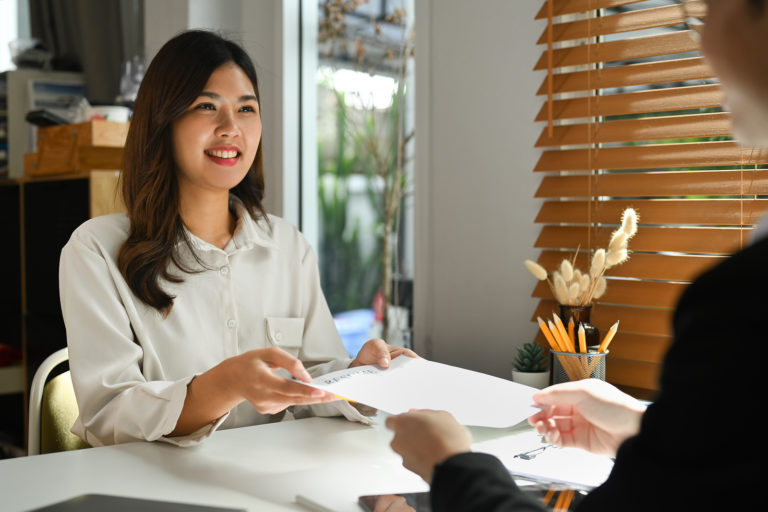 Do's of Counselor Resumes
Before you sit down to create or update your resume, there are few basic considerations to keep in mind.
Tailor your resume to the job description: Read the job description carefully and tailor your resume to the specific requirements of the job.
Highlight your counseling experience: Highlight your counseling experience by giving specific examples of how you have helped clients in the past.
Use keywords: Use relevant keywords that are commonly used in the counseling industry to help your resume get through applicant tracking systems (ATS). Important keywords for a counseling resume may include terms such as psychotherapy, cognitive behavior therapy, crisis intervention, treatment planning, group facilitation, active listening, trauma-informed care, ethics, client advocacy, and many others.
Include your licensure and credentials: Be sure to include your licensure and credentials, including your degree(s), certifications, and licenses.
Use bullet points: Use bullet points to make your resume easy to read and highlight your key accomplishments.
Don'ts of Counselor Resumes
Be sure you don't fall prey to these common resume traps – staying away from these resume killers could mean the difference between getting an interview or not.
Don't use a generic objective statement: Instead of using a generic statement, tailor your objective to the specific job you're applying for. Yes, this means tweaking your statement for each different position you apply for.
Don't include irrelevant information: Stick to including only information that is relevant to the job you're applying for.
Don't use too much jargon: While it's essential to use industry-specific terminology, avoid using too much counseling jargon, which may be distracting. Keywords and terms should sound natural, not crammed in.
Don't make typos or grammatical errors: Proofread your resume carefully to avoid making any mistakes that could potentially harm your chances of getting hired. Having a second or third pair of eyes on your resume can be very helpful for this.
Don't forget to highlight your accomplishments: Focus on highlighting your achievements and specific contributions you've made in previous counseling roles, rather than just listing your job duties.
Don't be too long-winded: Keep your resume concise and to-the-point, using bullet points and short sentences to convey your skills and experience.
Don't include unnecessary personal information: Avoid including personal information such as your age, marital status, or religious affiliation on your resume, as this information is not relevant to the job.
Example Counselor Resume
To give you an idea of what you should include in your resume, take a peek at this mock counseling resume:
Name: Bradley Smith, LPC
Contact Information:
Address: 1020 Lane Rd., Anytown, MD 98765
Email: [email protected]
Phone: (555) 123-4567
LinkedIn: linkedin.com/in/bradley-smith
Summary:
Dedicated and compassionate counselor with 3 years of experience in providing counseling services to individuals and groups. Skilled in active listening, empathy, and building strong relationships with clients. Demonstrated success in helping clients achieve their goals and improve their mental health and well-being.
Education:
Master of Science in Counseling, University of Maryland, 2019
Bachelor of Science in Psychology, University of Maryland, 2016
Licensure and Certifications:
Licensed Professional Counselor, State of Maryland, License #12345
Certified Mental Health First Aid Responder, National Council for Behavioral Health
Professional Experience:
Counselor, XYZ Clinic, May 20XX – December 20XX
Provided counseling services to clients with diverse backgrounds and presenting concerns, including depression, anxiety, and relationship issues.
Utilized evidence-based interventions such as cognitive-behavioral therapy and solution-focused brief therapy to help clients achieve their goals.
Conducted individual and group counseling sessions.
Conducted intake assessments and developed individualized treatment plans.
Maintained confidential and accurate client records in accordance with ethical and legal guidelines.
Counselor, ABC Community Mental Health Center, June 20XX – April 20XX
Provided counseling services to clients with severe and persistent mental illness, including schizophrenia and bipolar disorder.
Conducted individual and group counseling sessions.
Conducted comprehensive assessments and developed treatment plans in collaboration with a multidisciplinary treatment team.
Coordinated care with other healthcare providers, such as psychiatrists and primary care physicians.
Maintained accurate and up-to-date client records in accordance with ethical and legal guidelines.
Skills:
Counseling
Active listening
Empathy
Group facilitation
Case management
Cultural competency
Ethics
Confidentiality
Crisis intervention
Solution-focused brief therapy
Cognitive-behavioral therapy
Professional Memberships:
American Counseling Association
Maryland Counseling Association
References: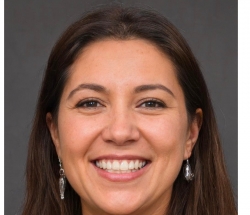 Latest posts by Tara Moretti, LMHC
(see all)