Best Counseling Schools in Colorado
Colorado has many quality colleges and universities, including many that offer counseling degree programs. If you're interested in studying to enter or advance in this field, here are the best counseling programs in Colorado worth your consideration.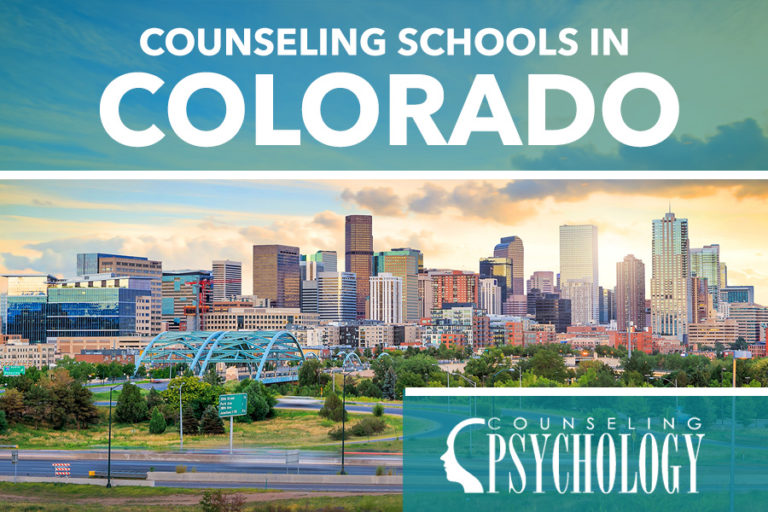 How to Find a Counseling Program in Colorado
Locating a Colorado counseling program that is best for you depends on your personal needs. You can choose programs based on affordability needs, scheduling, level of study, specialization options, location, and almost anything else. You'll find no shortage of programs that have different combinations of these variables.
Counseling Degree Pathways in Colorado
You can enroll in a Colorado counseling degree program so long as you have a high school diploma or equivalent. Which degree you ought to enroll in depends on your current qualifications and career aspirations. The degree options are:
Associate: An associate degree in counselingprovides entry-level education that can qualify you for low-level work within the counseling field. A high school diploma is required.
Bachelor's: A bachelor's degree in counseling is four years of study, covering general education topics and counseling topics. It can prepare you for working under a licensed professional counselor, and also for master's degree graduate work. A high school diploma is required.
Master's: A master's degree in counseling is the standard for becoming a licensed counselor in Colorado. Programs take one to two years of full-time study to complete. A bachelor's degree is required.
Doctorate: A doctorate degree takes three to six years (or more) years, but affords an extensive opportunity to study at a high academic level. Research-based Ph.D. programs and clinically based Psy.D. programs are both doctorates.
Graduate Certificate: A graduate certificate takes only one to two semesters to complete. It's not a degree, but instead, it offers the opportunity to specialize within the field. A bachelor's degree is required.
Base your choice of degree on your current qualifications, and what will help you advance academically or professionally as you want.
Choose a Counseling Specialty
Some counselors focus on a particular type of counseling. If you know what type of counseling you'd like to do, you might consider a counseling degree program that has a specialization track. There are specialization tracks for many different areas, including:
Clinical mental health counseling
Marriage and family therapy
Accreditation
Accrediting bodies certify schools, guaranteeing that the programs offered meet accepted academic standards. Choose an accredited counseling degree program, and you'll both receive a good education and earn a recognized degree.
The American Psychological Association (APA) and Council for the Accreditation of Counseling and Related Education Programs (CACREP) both accredit counseling degrees in Colorado and the broader U.S.
Online vs. Traditional Counseling Programs in Colorado
Accredited counseling degrees are available through online programs and traditional programs. Online programs usually cost less, and sometimes have more flexible scheduling options. Traditional programs provide for direct in-classroom (and in-hallway) conversations, and they might have more internships available. Select an online or traditional program as suits your situation.
Becoming Licensed as a Counselor in Colorado
To become a licensed counselor in Colorado, you'll have to complete a master's degree that includes a 700-hour internship. You then have to complete 2,000 hours of supervised practice, pass a state licensing exam, pass a national licensing exam, and pay a fee.
All Colorado counseling licenses expire in August of odd-numbered years (i.e. 2023, 2025, etc.). Renewing requires completing 40 hours of professional development and paying the renewal fee.
List of Counseling Degree Programs in Colorado
Are you searching for a counseling degree program in Colorado? Browse our comprehensive list of schools offering counseling programs, both online and on-campus, and follow the links to learn more about what each program has to offer.
Colorado Springs, CO
Denver, CO
Fort Collins, CO
Greeley, CO
Littleton, CO
Are we missing your school's program or need to update information listed? Please contact us so we can make the necessary changes.