Best Counseling Schools in Louisiana
The residents of Louisiana are no strangers to struggles and strife, and some need expert assistance when facing certain challenges. Counselors are an excellent resource for anyone in the state to seek assistance from, and providing counseling to residents can be a rewarding (and profitable) career track. If you want to work as a counselor, here are some of the best counseling programs in Louisiana to help you prepare.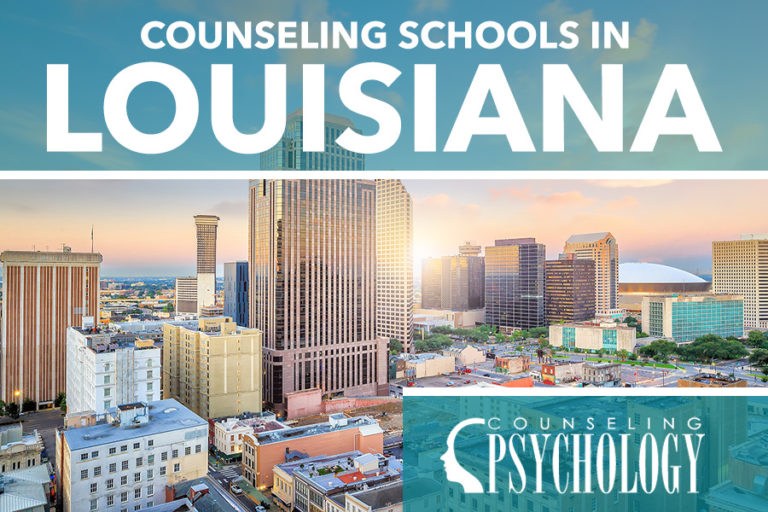 How to Find a Counseling Program in Louisiana
There are numerous counseling degree programs in Louisiana, and they have various tuition costs, class schedules, learning modes, specialization tracks, and other options. Make sure whichever counseling program you choose meets your needs well.
Counseling Degree Pathways in Louisiana
The different counseling degree programs in Louisiana include undergraduate and graduate programs. Depending on your current credentials, you might enroll in any of the following types of degree programs:
Associate Program: An associate degree takes two years if studying full-time, and can be started after high school. Many graduates secure lower entry-level jobs.
Bachelor's Program: A bachelor's degree takes four years, and can likewise be started after high school. Graduates may secure any job from entry-level to just below a licensed counselor.
Master's Program: A master's degree takes one to two years, and can only be started after achieving a bachelor's. Graduates can become licensed counselors after meeting supervised hours requirements.
Doctorate Program: A doctorate degree can take anywhere from three to six years, and can be started after a bachelor's or master's. Graduates may go into research (with a Ph.D. degree) or clinical work (with a Psy.D. degree).
Graduate Certificate: A graduate certificate can take sixt to twelve months, and can be started after a bachelor's or master's. These are most often used to specialize in a particular type of counseling.
Choose a Counseling Specialty
Counseling degrees and certificates can prepare you for general counseling, or they can have tracks that let you focus on a specialty. Some tracks that are available through Louisiana counseling degree programs include:
Clinical mental health counseling
Marriage, couple, and family counseling
If you want to practice a particular type of counseling work, choose an appropriate specialization.
Check School Accreditation
To become a licensed professional counselor (LPC) in Louisiana, you must complete a CACREP-accredited master's degree. CACREP stands for the Council on Accreditation of Counseling and Related Educational Programs.
If you're pursuing a degree other than a master's, your program might be accredited by the CACREP or the APA (American Psychological Association).
Whatever program you choose, make sure it's fully accredited with one of these three bodies. Only accredited programs are guaranteed to be recognized by other institutions.
Online vs. Traditional Counseling Programs in Louisiana
Accredited Nebraska counseling programs are available via traditional or online instruction. A traditional program affords plenty of in-classroom interaction, but an online program will be more flexible and more affordable. Weigh these factors as you decide which type of program to enroll in.
Becoming a Licensed Counselor in Louisiana
To become a licensed counselor in Louisiana, you must complete a CACREP-accredited master's degree. An internship will be included in the degree curriculum, and you must then complete another 3,000 supervised hours after graduating. An exam and fee are also needed.
Once you are a licensed professional counselor (LPC), your license will have to be renewed every two years. You must complete 40 continuing education hours to renew.
List of Counseling Degree Programs in Louisiana
Are you searching for a counseling degree program in Louisiana? Browse our comprehensive list of schools offering counseling programs, both online and on-campus, and follow the links to learn more about what each program has to offer.
Lafayette, LA
Monroe, LA
Natchitoches, LA
New Orleans, LA
Are we missing your school's program or need to update information listed? Please contact us so we can make the necessary changes.