Best Counseling Schools in South Carolina
A popular and advantageous career path, counseling is a continually growing field. For those in South Carolina looking into a counseling career, many educational options are available. From undergraduate counseling degrees to graduate and beyond, read on for all the information you need to find the perfect counseling degree pathway in the state of South Carolina.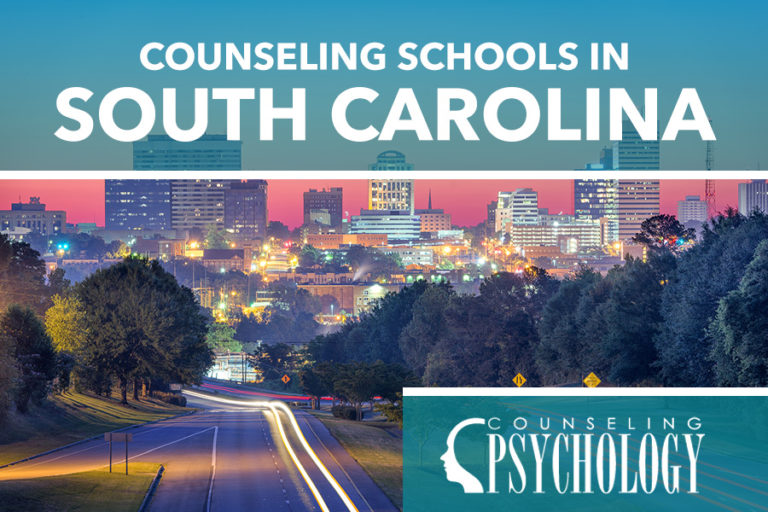 How to Find a Counseling Program in South Carolina
Finding a counseling program in South Carolina requires that students consider the many things that go into choosing a good counseling program. South Carolina students have a variety of counseling program options, including certificate programs and degree programs in counseling.
Counseling Degree Pathways in South Carolina
South Carolina offers counseling degree pathways for students who want to work in the counseling profession. Good programs that meet the educational requirements for licensure or certification as a counselor in South Carolina provide students with a counseling pathway that is likely to help students find the right program.
Choose a Counseling Specialty
A South Carolina counseling program often allows students to choose a counseling specialty. One example is the Master of Arts in Counseling at Webster University.
The program allows students to choose between the emphasis on clinical mental health counseling, the emphasis on community counseling, or the emphasis on couples, marriage, family, and child counseling. 
Clemson University provides students with the opportunity to choose several counseling program options. The university offers a Master of Education – clinical mental health counseling specialization, Master of Education – school counseling specialization, or educational specialist in counselor education option.
Check School Accreditation
Typically, accreditation is provided by the Council for the Accreditation of Counseling or Related Educational Programs (CACREP) or the American Psychological Association (APA).
Check school accreditation to learn if a particular school or program has the required accreditation for counselor licensure or certification. South Carolina State University offers a master's degree in rehabilitation counseling. The school does not list accreditation information for the program. The university does provide information on taking exams.
The University of South Carolina provides accreditation information for all its counseling programs, including the counseling education Ph.D. program.
Online vs. Traditional Counseling Programs in South Carolina
Counseling programs in South Carolina are typically offered in a traditional on-campus setting.
Students who wish to complete a counseling program online in South Carolina should make sure that the program is offered online before enrolling and paying for tuition and fees.
Becoming Licensed as a Counselor in South Carolina
Students who want to become licensed as a counselor to practice in South Carolina should make sure that they complete all requirements for licensure or the credentialing process.
The South Carolina Board of Examiners for Licensure of Professional Counselors, Marriage and Family Therapists, Addiction Counselors, and Psycho-Education Specialists provides licensing services and renewals for counselors in the state.
List of Counseling Degree Programs in South Carolina
Are you searching for a counseling degree program in South Carolina? Browse our comprehensive list of schools offering counseling programs, both online and on-campus, and follow the links to learn more about what each program has to offer.
Charleston, SC
Clemson, SC
Columbia, SC
Greenwood, SC
Rock Hill, SC
Are we missing your school's program or need to update information listed? Please contact us so we can make the necessary changes.