Best Online Graduate Certificates in Clinical Psychology
Earning a graduate certificate in clinical psychology can be a useful tool for professionals who work in mental health settings and want to develop the techniques and best practices to help their patients grow.
For many people, earning a graduate certificate is a good step after completing their bachelor's degree. Some graduate certificate programs are instead designed for students who have already completed their master's degree and want additional education without needing to earn a doctorate.
Graduate certificate programs do not take as long to complete as master's programs, and can be a cost-effective option for students who want to further their education but don't want to increase their amount of student debt. Here, we'll explore what you can expect to learn in an online clinical psychology graduate certificate program, as well as what you'll want to keep in mind as you begin applying to the programs of your choice.
What Will I Learn in an Online Clinical Psychology Graduate Certificate Program?
Most online graduate programs in clinical psychology will take about a year to complete. If you work on your graduate certificate part-time while you're also working, you may find that it takes you two years to complete your education. You may choose to go through an internship or practicum course as a part of your graduate certificate program, which can also lengthen the process. Keep in mind that any experiential learning will often take place in person, even if you are enrolled in an online program.
You'll cover many topics as you work through your graduate certificate program, including:
Scholarly writing: Many students take post-master graduate certificate programs in order to bolster their application to a doctoral program. When you learn about how to write scholarly reports, you'll be more prepared to begin your doctoral education.
Knowledge of psychology and clinical psychology: In your core courses, you'll learn about current best practices in the field of clinical psychology, including how to identify patient issues and create effective treatment plans that help your clients move forward. If you're already working in the mental health field, you'll be able to immediately put your new knowledge to use with your clients.
Research methodologies: In the field of clinical psychology, it's important that you understand how to utilize the information in a research study to inform your practice. Courses in research methodology will also allow you to participate in completing research of your own if you choose to advance your education.
Admissions Requirements for a Graduate Certificate in Clinical Psychology
The admissions requirements for graduate certificate programs in clinical psychology differ from program to program. Depending on the type of program you're applying to, you'll need to submit transcripts from either your bachelor's program or your master's program. You may also need to submit a statement of purpose explaining why you'd like to go into the field of clinical psychology. Your admission requirements may also ask that you submit letters of recommendation from your employers or professors explaining why your skills, experience, and education make you a good fit for a graduate clinical psychology certificate program. Admissions requirements are usually identical for both online and traditional campus-based programs.
List of Clinical Psychology Graduate Certificate Programs
Find an online or campus-based graduate certificate program in clinical psychology today – our state-by-state listings make it easy to find a great program near you.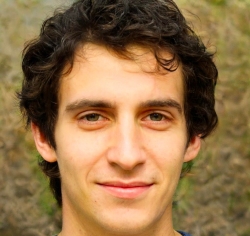 Latest posts by Joel Gill
(see all)