Best Master's Degrees in Clinical Psychology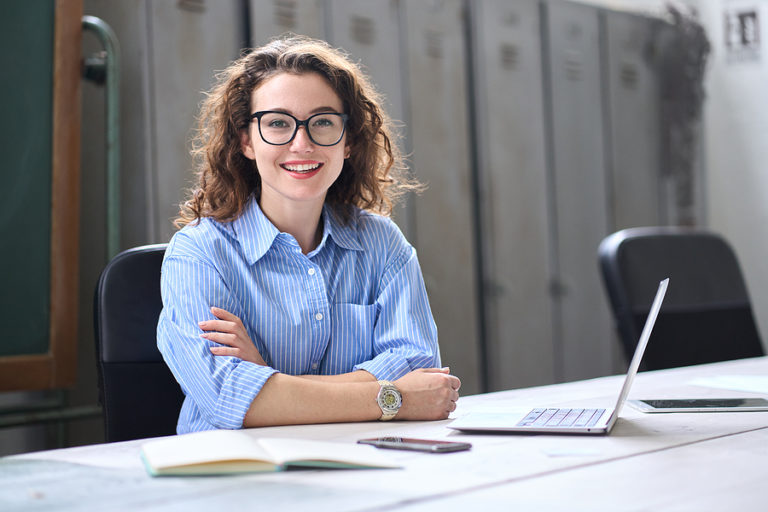 Many people interested in psychology want to work directly with clients, helping them discover and change unhealthy patterns to create a happier, healthier life. Earning a master's degree in clinical psychology can be a fantastic first step toward working in clinical psychology as a counselor or therapist, and online programs make completing this graduate degree more convenient than ever. Here, we'll explore what you'll learn over the course of your clinical psychology master's program, as well as what you can consider now to boost your likelihood of getting into an online program of your choice.
2023 - Best Master's Degrees in Clinical Psychology Programs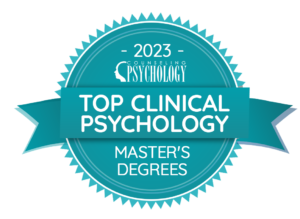 Counselingpsychology.org's Master's Degree in Clinical Psychology rankings are based on an extensive methodology that evaluates the quality and value of each program. Factors taken into account include completion rates, affordability, competitiveness of the institution, variety of program offerings, and faculty experience. The methodology used to evaluate each program is detailed in detail on the website. Read more about the full methodology here Counselingpsychology.org's Rankings Methodology.
Millersville University of Pennsylvania
Millersville University of Pennsylvania is a public university located in Lancaster County. This university offers a wide variety of undergraduate and graduate degree programs, including a Master's Degree in Clinical Psychology. With its rich history and vibrant community, Millersville provides a unique educational experience for students.
California Lutheran University
California Lutheran University (CLU) is a private, liberal arts university located in Thousand Oaks, California. It offers a range of undergraduate and graduate programs, including a Master's Degree in Clinical Psychology. CLU has an enrollment of about 4,000 students, and provides a personalized and supportive learning environment. With its excellent academic programs and impressive facilities, CLU is a great place to pursue higher education.
Michigan School of Psychology
Michigan School of Psychology (MSP) is a private, not-for-profit institution located in Farmington Hills, Michigan. MSP offers a Master's Degree in Clinical Psychology with a focus on evidence-based practice, cultural sensitivity, and professional ethics. With a student body of less than 300, MSP prides itself on a personalized and supportive learning environment.
What Will I Learn in an Online Clinical Psychology Master's Degree Program?
Usually, an online master's program in clinical psychology takes about two years to complete. Your master's program will likely include practical components, including a practicum and internship. This will allow you to learn what it will be like to actually practice in the field while also getting the skills-based, in-classroom knowledge you need to succeed as a mental health practitioner. Because you'll be in an online classroom, practicum and internship hours will be performed in your own community with approval from your program director, rather than through the campus directory.
You may choose to specialize in a certain area of clinical psychology (such as treating anxiety or depression), or you may choose to take a more general approach. If you're searching for a specific type of program, chat with an admissions officer about whether you'll be able to design the program you want through individual study or elective options. Often, master's programs are customizable and allow you to focus on the specialty area of your choice.
In a standard clinical psychology master's degree program, your courses will cover several topics, including:
Attachment issues: You'll learn how the attachments formed during childhood and throughout life could positively or negatively affect the relationships your clients form with others.
Stress reactions: Your courses will teach you how many people deal with stress, and will give you the tools you need to provide your clients with actionable skills they can use in day-to-day life to help them lower their stress levels.
Mental illness diagnosis: As a counselor, it's crucial that you're able to identify and treat mental health issues. Throughout your coursework, you'll learn how to identify symptoms in your patients and provide them with the therapeutic tools they need to move forward.
Crisis intervention: Often, people come to counselors in their time of need. You'll learn crisis intervention skills that can help you support your clients when they're dealing with extreme emotional difficulties.
It's essential that your clinical psychology program is properly accredited. Organizations like the American Psychological Association work to vet programs to ensure that you're getting information that's based on the latest research and best practices in the field.
Admissions Requirements for a Master's in Clinical Psychology
Each master's in clinical psychology program has its own guidelines for admission. It's important to remember that the guidelines describe the ideal candidate, and that doesn't mean that you shouldn't apply if you don't meet every requirement. For example, a high GPA may outweigh having a bachelor's degree in a field that is less closely related to psychology. Requirements are usually identical for both online and campus-based clinical psychology graduate programs.
Typically, requirements for admission to a master's in clinical psych program include positive recommendation letters from your current supervisor or past professors, a bachelor's degree in a related field, a personal statement explaining why you're interested in going into the field of clinical psychology, and a GPA that's competitive for your program. It's recommended that you check the admissions requirements and ensure that you have fulfilled them before applying to any online master's program in clinical psychology.
List of Applied Psychology Master's Degree Programs
Find an online or campus-based master's program in clinical psychology today – our state-by-state listings make it easy to find a great program near you.
Jump to Your State Listings
Alabama
Alaska
California
Colorado
Florida
Georgia
Illinois
Indiana
Kansas
Kentucky
Louisiana
Maryland
Massachusetts
Michigan
Minnesota
Missouri
New Jersey
New Mexico
North Carolina
Ohio
Oklahoma
Pennsylvania
Rhode Island
South Carolina
Texas
Vermont
Virginia
Washington
Are we missing your school's program or need to update information listed? Please contact us so we can make the necessary changes.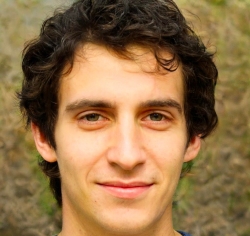 Latest posts by Joel Gill
(see all)