Best Online Master's Degrees in Counseling Psychology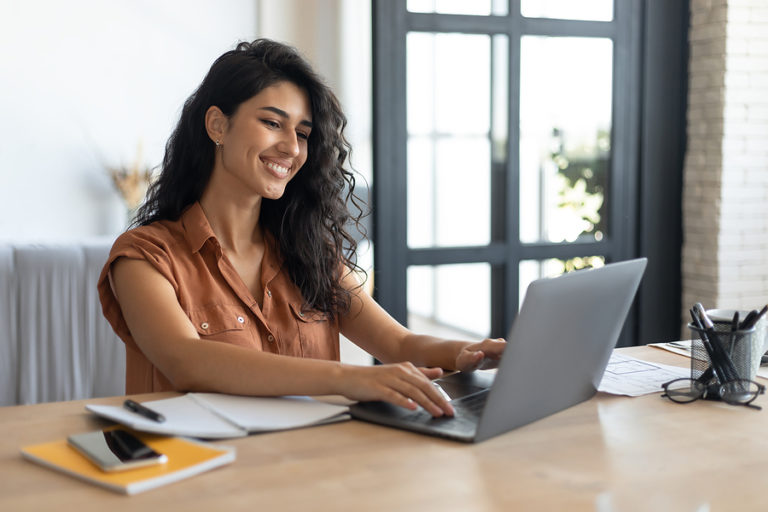 Working as a counselor can be a rewarding career path, and often, earning an online master's degree in counseling psychology is the first step toward providing patients with the mental health care they need to live fulfilling lives. In your master's program, you'll learn the therapeutic techniques necessary to understand your clients and develop plans to improve their mental health. Here, we'll take a look at what you can expect to learn in your counseling psychology program, as well as what you'll need to consider as you begin to prepare to apply to the online counseling psychology master's programs of your choice.
2023 - Best Online Master's Degree in Counseling Psychology Programs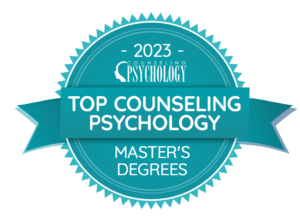 The rankings published by counselingpsychology.org provide an in-depth look into the best online Master's Degree in Counseling Psychology programs. The website's methodology incorporates several factors in order to produce the most accurate rankings, including the completion rate of the program, cost of living in the area, the competitiveness level of the institution, the diversity of programs offered, and the amount of experience of the faculty. Click here for more information about the methodology.
Chaminade University of Honolulu
Chaminade University of Honolulu is a private, Catholic university located in Honolulu, Hawaii. It is home to nearly 2,500 students and offers a variety of degree programs, including an Online Master's Degree in Counseling Psychology. With its diverse student body and commitment to excellence in education, Chaminade University of Honolulu provides an ideal learning environment for students.
Azusa Pacific University is a private Christian university located in the San Gabriel Valley, California. With a student population of over 10,000, the university offers a variety of degree options, including an online Master's Degree in Counseling Psychology. APU is dedicated to helping students reach their highest potential in a Christ-centered learning environment.
California Baptist University
California Baptist University (CBU) is a private, Christian-based university located in Riverside, California. CBU has a student body of approximately 8,200 and offers a wide range of degree programs, including an Online Master's Degree in Counseling Psychology. With a commitment to providing a quality education in an environment that is founded on Christian values, CBU is the perfect place for students to pursue their educational goals."
What Will I Learn in an Online Counseling Psychology Master's Degree Program?
In an online counseling psychology program, you'll learn the techniques that you'll use to help your clients create change in their lives. You may choose to specialize in a certain area of psychology (such as eating disorders or helping people who are living with post-traumatic stress disorder), or you may choose to take a more generalized approach. Some online programs in counseling psychology allow students to choose a focus area, while others do not. If you know you're interested in working with a specific population, be sure to chat with the faculty or admissions staff of the programs you're considering to ensure you're able to get the knowledge necessary to support you in your desired career path.
In a counseling psychology program, you'll learn about many topics, including:
Assessment: Your assessment courses will teach you how to use questioning and symptom identification techniques to help you better understand your clients. You'll be able to use multiple assessments over time to learn how your interventions are helping your clients move forward in their lives.
Family systems: For many people, family issues are part of larger mental health issues. Understanding how families work together and can help or hurt mental health is an important job of helping your clients develop coping strategies and stress management techniques.
Research methods: In order to provide your clients with the highest level of care possible, it's essential that you stay on top of the latest research methods in the field. Your research methods courses will teach you how to use newly researched techniques and apply them to the needs of your clients.
Developmental psychology: It's important for counselors to understand the way the brain develops over time. Courses in developmental psychology will help you understand how the minds of your clients change during their lives, allowing you to cater your therapeutic techniques to their individual needs.
Admissions Requirements for a Master's in Counseling Psychology
Each online master's program for clinical psychology has unique admissions requirements, so it's important that you take your time learning about what you'll need to do to increase the likelihood that you're admitted to the program of your choice. This may include completing volunteer work, going through an internship program, or participating in research with people who are already working in the field.
Typically, online master's programs in counseling psychology require that applicants have a GPA of 2.75 or higher (this requirement can differ greatly depending on the competitiveness of the program), letters of recommendation from employers or professors, and a personal statement explaining why you're interested in going into the field of clinical psychology. Many master's programs also require that applicants attend an online interview with faculty members prior to gaining admission to the program.
List of Counseling Psychology Master's Degree Programs
Find an online or campus-based master's program in counseling psychology today – our state-by-state listings make it easy to find a great program near you.
Jump to Your State Listings
Alabama
Alaska
California
Colorado
Florida
Hawaii
Illinois
Indiana
Kentucky
Maine
Maryland
Massachusetts
Minnesota
Mississippi
Missouri
Nebraska
New Jersey
Oklahoma
Pennsylvania
Texas
Washington
Are we missing your school's program or need to update information listed? Please contact us so we can make the necessary changes.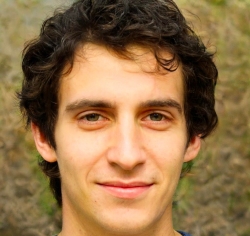 Latest posts by Joel Gill
(see all)