Online Ph.D. and PsyD Degrees in Sports Psychology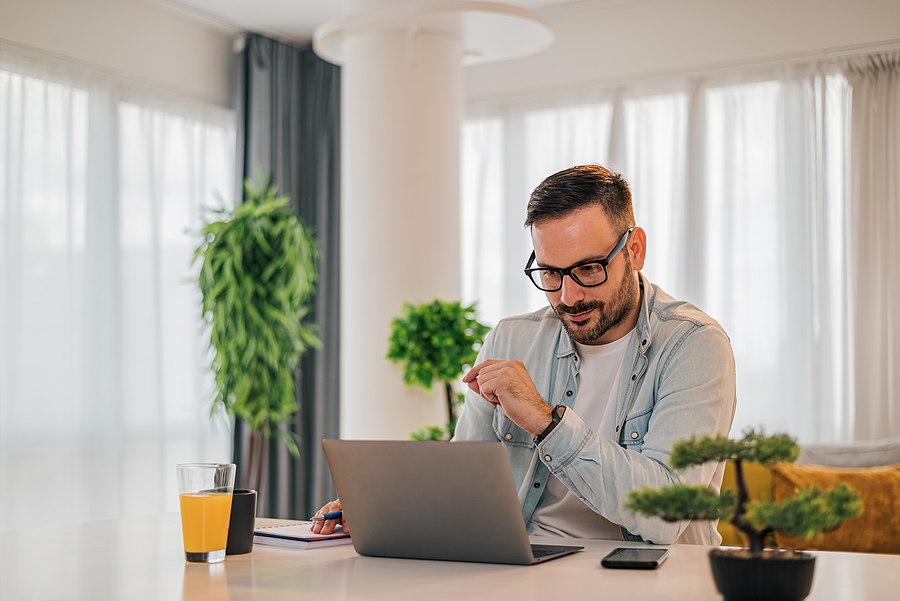 Sports psychologists study how stress, anxiety, and other psychological factors impact an athlete's performance. They also consider how regular exercise and practice sessions affect a player's mental health. The goal is to identify issues that may be causing players to perform at a level that doesn't reflect their true abilities.
People sometimes make the mistake of thinking that sports psychologists only work with professional athletes. The reality is that anyone can benefit from at least a few sessions with a sports psychologist.
Clinical sports psychologists and educational sports psychologists are the two main types. The first type tends to get into deeper issues with their clients, such as mental health conditions or problems with substance abuse. The second type uses such techniques as guided imagery, positive self-talk, and setting goals with clients to help them improve their athletic performance. Both degree types have online options.
According to PayScale.com, the median annual salary for all sports psychologists is $76,266. The figure includes everyone with either a master's degree or a doctorate degree in this field. Those with more educational credentials and experience can earn as much as $132,000 per year. Although the Bureau of Labor Statistics (BLS) doesn't track sports psychology separately, it anticipates that the demand for people trained in this field will hold steady at six percent per year through at least 2031.
Learn more about how you can start your career in sports psychology through online education below.
What Will I Learn in an Online Sports Psychology Doctorate Degree Program?
Grand Canyon University in Arizona is an example of an online school that offers a PhD in psychology with the opportunity to focus on performance psychology. Here are several learning outcomes that Grand Canyon University provides for this program:
Understand how behavior, cognition, and emotion reflect on sports performance
Understand how to apply theories and principles of sports psychology to improve athletic performance
Understand the theories and constructs of motor and psychomotor control and use them to improve performance and learning
Understand how certain psychological theories apply to improved leadership skills
Understand how to apply behavior modification techniques to improve sports performance
Students at Grand Canyon University take the courses listed below to achieve these learning outcomes.
Applied Leadership Psychology
Behavior Modification Principles
Existential, Humanistic, and Transpersonal Psychology
Psychomotor Sports Performance
Qualitative Research Methods
Sports Performance Enhancement
Doctoral candidates also need to research, write, and defend a dissertation in front of a committee. Students have a maximum of seven years to complete their doctorate at Grand Canyon University by taking one course at a time for eight weeks. The average time from enrollment to presentation of the dissertation at Grand Canyon University is 5.5 years. This includes completing both master's degree and doctorate degree requirements consecutively.
What To Look For in an Online Sports Psychology Doctorate Program?
When searching for an online doctorate program in Sports Psychology, there are several crucial factors to consider. Accreditation is paramount, ensuring that the program meets rigorous academic standards and is recognized by reputable accrediting bodies. Look for programs accredited by recognized organizations in the field of psychology, such as the American Psychological Association (APA), or other relevant accrediting bodies.
The curriculum should be comprehensive, covering advanced topics in Sports Psychology. Look for programs that offer courses on sports performance enhancement, mental skills training, athlete motivation and behavior, team dynamics, ethics in sports, research methodologies, and applied sports psychology. A well-rounded curriculum will equip students with the necessary knowledge and skills to work effectively in the field of Sports Psychology.
Evaluate the qualifications and expertise of the faculty members in the program. They should possess strong academic backgrounds in Sports Psychology, with experience conducting research or providing consulting services in sports settings. Faculty members who have published research or have expertise in specific areas of Sports Psychology can greatly enhance the learning experience and provide valuable guidance for doctoral research or practical applications.
Access to resources is crucial for staying up-to-date with advancements in the field of Sports Psychology. Ensure that the program provides access to online databases, scholarly journals, and other relevant resources in the field. Additionally, look for programs that offer interactive online platforms that foster collaboration and discussion among students. This can create a dynamic learning environment and facilitate meaningful interactions with peers and faculty members.
Practical experiences are invaluable in a Sports Psychology program. Look for programs that provide opportunities for practical application, such as supervised fieldwork, internships, or research projects in sports settings. These experiences allow students to apply Sports Psychology principles in real-world scenarios, gain hands-on experience, and develop essential skills to effectively work with athletes, coaches, and teams.
Consider the support services offered by the program, such as mentorship, career guidance, and networking opportunities within the Sports Psychology community. Look for programs that provide access to experienced professionals who can offer mentorship and guidance throughout your doctoral journey. Networking opportunities can help you connect with professionals in the field, create potential collaborations, and enhance your career prospects.
Admissions Requirements for a Doctorate in Sports Psychology
Most admissions requirements that apply to any other standard doctorate program apply to online sports psychology doctorate degree programs. These may include:
Have completed at least a bachelor's degree in the United States or its foreign equivalent
A statement of purpose that outlines the student's motivations for wanting to complete this program at Stanford. The student can also specify the names of three psychology professors with whom they would like to work.
A minimum of three letters and a maximum of six letters of recommendation from someone who has supervised the student in a work or educational setting.
Unofficial transcripts from any college or university that the student attended for at least one year
Proof of English proficiency for non-native English speakers
The top sports psychology doctorate programs are intensive yet flexible for students who need to balance their educational pursuits with other responsibilities.
List of Sports Psychology Doctorate Degree Programs
Find an online or campus-based doctorate program in sports psychology today – our state-by-state listings make it easy to find a great program near you.
Jump to Your State Listings
Florida
222 S. Copeland Street
Tallahassee
,
FL
32306-1037
(850) 644-2525
West Virginia
Are we missing your school's program or need to update information listed? Please contact us so we can make the necessary changes.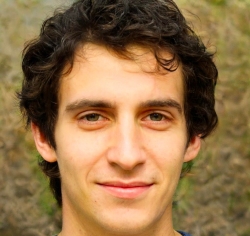 Latest posts by Joel Gill
(see all)