Best Psychology Schools in North Carolina
Psychology is a fascinating subject, and even better, it is a field that can greatly improve people's lives when practiced properly. Getting into this field requires getting a degree, and at the highest levels, a license. Which degree you need sometimes depends on what position you intend to get. A doctorate degree is needed to be a full psychologist. Read on to learn about psychology degree options in North Carolina.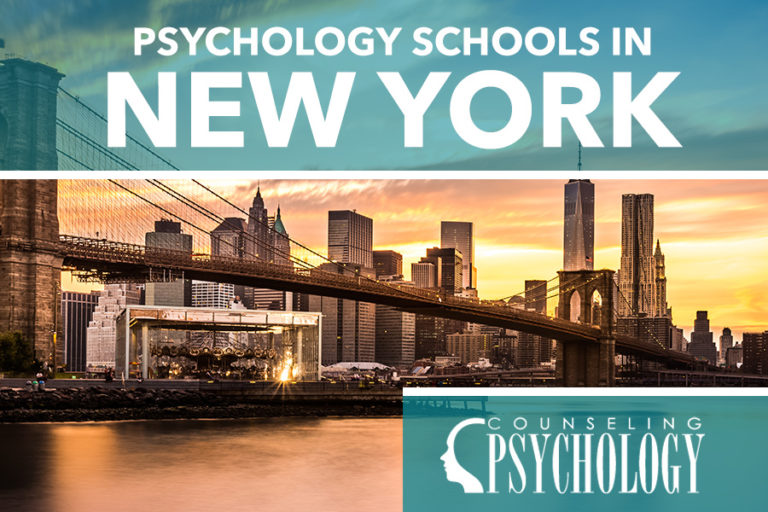 Psychology Degree Pathways in North Carolina
Psychology follows the standard university degree pathway. The lowest degree is a two-year associate's, followed by a four-year bachelor's, a master's degree, and then a doctorate degree. Keep in mind that an associate's degree in psychology will offer minimal career opportunities, but can be a good jumping-off point to further education.
In psychology, there are typically two possible qualifying doctorates. You can go for a Ph.D. in psychology or a PsyD. Doctorates of any type tend to take longer to get than undergraduate degrees, but are generally required for licensure as a psychologist.
Choose a Psychology Specialty
While it is possible to be a non-specialized psychologist, many choose to focus on one or a few aspects of the human experience. You can choose to be one of many types of counselors or focus on a specific mental condition in order to specialize. Undergraduate psychology programs typically don't offer concentrations, but graduate programs such as master's degrees and doctorates do offer specialization opportunities in some cases.
Students who have a minimum of a bachelor's degree may also wish to concentrate further with a graduate certificate in an area of psychology. These one-year programs don't result in a degree but are a great way to break into a niche without having to take a lengthy and expensive full degree program.
Accreditation
Program accreditation is provided by one or more governing bodies in the field. It proves that a program has met the standards they set. Other schools will typically require it if you want to transfer your credits to them, and licensing boards will also want you to have a doctorate from an accredited psychology program. It is also typical for employers to insist that your degree come from an accredited program.
The accrediting body for doctoral programs in the U.S. is the American Psychological Association.
Online vs. Traditional Psychology Programs in North Carolina
Online colleges and universities have grown into a major force over the last several years. They let you get degrees without even stepping foot out your door, which is great for those who are far from physical schools or who don't want to have to drive every time there's a class. However, not all of these schools are accredited. Be sure to check each one before signing up.
Physical programs have classes and other activities at a college campus, and work the same way they have for decades. They offer in-person teaching, extracurricular social activities, and an experience that is more immersive in general. The commuting involved can make them inconvenient, though. As with online programs, check accreditation before signing up.
Becoming Licensed As a Psychologist in North Carolina
In North Carolina, the first requirement for psychology licensure is that you have a doctorate from a program that is either accredited by the American Psychological Association or that meets the requirements of 21 NCAC 54 .1803. These requirements are set forth in the North Carolina Administrative Code.
Then, you apply for a provisional license. This will let you get the two years of supervised practice that are part of the requirements to get your full license.
Before you get your full license, you'll also have to pass both a national and state exam. These require fees of a few hundred dollars each.
If you get your work experience and pass your exams, you then get your license.
List of Psychology Degree Programs in North Carolina
Are you looking for a psychology degree program in North Carolina? Browse our list of psychology programs offering both online and on-campus instruction. Follow the links to learn more about what each school's psychology program offers.
Asheville, NC
Boone, NC
Buies Creek, NC
Charlotte, NC
Cullowhee, NC
Davidson, NC
Durham, NC
Elon, NC
Fayetteville, NC
Greensboro, NC
Greenville, NC
High Point, NC
Pembroke, NC
Raleigh, NC
Rocky Mount, NC
Wilmington, NC
Wingate, NC
Winston-Salem, NC
Are we missing your school's program or need to update information listed? Please contact us so we can make the necessary changes.