Best Counseling Schools in Arkansas
Arkansas has its troubles with substance abuse, poverty, family strife, and other widespread issues. This creates substantial demand for professional counselors. If you're considering entering the field of counseling, many schools offer counseling programs in Arkansas. Here are some of the best degree programs.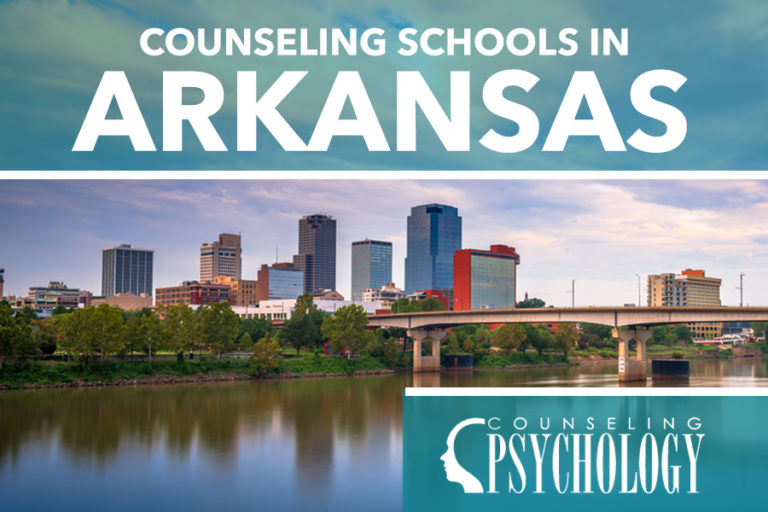 How to Find a Counseling Program in Arkansas
Arkansas has many schools that offer counseling degree programs, and there's diversity among the degree options. You can choose the level of academic study, course mode, and specialty that works for you. Consider your personal interests, other obligations, financial needs, and living situation as you review program options.
Counseling Degree Pathways in Arkansas
Counseling degrees are offered at all levels of post-high school study. You should consider your academic qualifications and interests, as well as your career aspirations when choosing the degree level to study. You might opt for an Arkansas degree program that's a(n):
Associate: Associate degrees in counseling tend to last two years in length, and they require only a high school diploma (or a GED).
Bachelor's: Bachelor's degrees in counseling tend to last four years, although they could take only two years if you have an associate degree. These too require only a high school diploma (or a GED).
Master's: Master's degrees in counseling tend to last one to two years, and they require a bachelor's degree. This is the degree level that's needed for licensure.
Doctorate: Doctorate degrees can last from three to six years in most cases. They can be a Ph.D. (research-focused) or Psy.D. (clinically focused). Both degrees require a bachelor's or master's degree, and Psy.D. degrees often require professional experience.
Graduate Certificate: Graduate certificates are non-degree programs that typically last a semester to a year. They may require a bachelor's or master's degree and are most useful for gaining a counseling specialization.
Choose a Counseling Specialty
Arkansas counselors work in a variety of disciplines. You may choose to provide general clinical counseling or to specialize in a particular area. The following are merely a few specialties that students study:
Clinical mental health counseling
Rehabilitation counseling
Substance abuse counseling
There are still many other disciplines to consider as you prepare to become a counselor in Arkansas.
Accreditation
School accreditation guarantees the quality of a degree program. Accreditation ensures you'll receive good instruction, study the pertinent courses, and have a degree that's recognized both academically and professionally.
Look for counseling degree programs in Arkansas that are accredited by the CACREP or APA. These stand for the Accreditation of Counseling and Related Education Programs and the American Psychological Association.
Online vs. Traditional Counseling Programs in Arkansas
Colleges and universities offer both online counseling programs and in-person counseling programs. You might choose an online program for more schedule flexibility, lower tuition, or because you have other family or work obligations. You might choose an in-person program if you want more interaction with fellow students and your professors. An in-person program will usually also provide better access to internships and libraries.
Becoming a Licensed Counselor in Arkansas
While you don't have to be a licensed counselor to work in this field, licensure allows you to work independently and supervise others.
To become a licensed counselor in Arkansas, you must complete a 60-credit graduate degree. The degree program should include a 100-hour internship, which itself includes 40 hours of client service.
The equivalent of 1,000 hours of supervised client contact is required, but passing the required licensure exam can count as 500 hours. A fee of a few hundred dollars must be paid when you submit your completed application.
Once licensed, 24 continuing education units are needed every two years. You can alternatively pass the licensure exam.
List of Counseling Degree Programs in Arkansas
Are you searching for a counseling degree program in Arkansas? Browse our comprehensive list of schools offering counseling programs, both online and on-campus, and follow the links to learn more about what each program has to offer.
Arkadelphia, AR
Conway, AR
Jonesboro, AR
Little Rock, AR
Magnolia, AR
Russellville, AR
Searcy, AR
Siloam Springs, AR
Are we missing your school's program or need to update information listed? Please contact us so we can make the necessary changes.