Best Counseling Schools in Connecticut
Connecticut has a substantial need for professional counselors, and the employment opportunities only multiply for those willing to commute into the city. If you want promising employment opportunities where you help others, these are some of the best counseling programs in Connecticut that could launch or accelerate your career.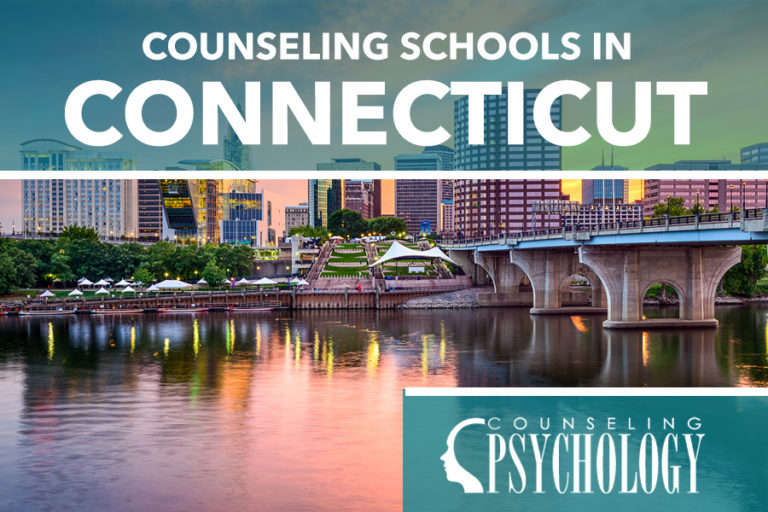 How to Find a Counseling Program in Connecticut
There are many high-quality counseling programs in Connecticut, and you'll find them at all degree levels. Schools offer programs that are online or in-person, have various specialization tracks, and have different scheduling and tuition details. Make sure you're considering all of these factors as you compare Connecticut's counseling degree programs.
Counseling Degree Pathways in Connecticut
Counseling programs are available at all degree levels, and you can progress as far as you wish. Work all the way up to a doctorate if you want to study at the highest level, and hopefully have a leadership position within an organization once working professionally. Stop right after an associate, if you want to help others soon and without so much academic work. A bachelor's or master's degree is also perfectly acceptable to make your terminal degree.
The full list of counseling degrees that you can earn is as follows:
Associate Degree: An associate is a two-year degree that's suitable for entry-level positions within counseling. You'll need a high school diploma (alternatively GED) to begin.
Bachelor's Degree: A bachelor's is a four-year degree that's suitable for entry- and mid-level work, where you're likely supervised by a licensed counselor. You'll need a high school diploma to begin.
Master's Degree: A master's lasts one to two years, and is the degree required to become a licensed counselor yourself. You'll need a bachelor's to begin.
Doctorate Degree: A doctorate (such as a Ph.D.) is a three to six-year (possibly longer) degree that qualifies you for the highest positions within counseling. You'll need a bachelor's or master's to begin.
Graduate Certificate: A graduate certificate is a one-year or shorter program, and offers the opportunity for specialization. You'll need a bachelor's to begin.
Choose a Counseling Specialty
Graduate certificates offer opportunities to specialize, but so do some other degree programs. Depending on the Connecticut school that you attend, you may be able to specialize in an area such as:
Marriage and family therapy
As you consider whether to specialize while pursuing a counseling degree, think about who you'd like to be counseling or working within five years.
Accreditation
Finding out if the program you're applying for is accredited can be done simply through the American Psychological Association (APA) or the Council for Accreditation of Counseling and Related Educational Programs (CACREP).
Online vs. Traditional Counseling Programs in Connecticut
You'll find both online and traditional counseling programs throughout Connecticut. The advantages of online programs usually are lower tuition, more course flexibility, and that you don't have to move. The advantages of traditional programs usually are more peer-to-peer interaction, in-person access to faculty, and sometimes better internship opportunities. Base your choice on what works best for your current situation.
Becoming a Licensed Counselor in Connecticut
To become a licensed counselor in Connecticut, you must complete a 60-credit master's degree in counseling or something similar. You also need 3,000 hours of supervised experience, and to pass the national licensing exam. Connecticut doesn't have an internship requirement for counselors.
Renewing a counseling license in Connecticut requires 15 hours of continuing education work. This requirement must be met every year.
List of Counseling Degree Programs in Connecticut
Are you searching for a counseling degree program in Connecticut? Browse our comprehensive list of schools offering counseling programs, both online and on-campus, and follow the links to learn more about what each program has to offer.
Cromwell, CT
Danbury, CT
Fairfield, CT
New Britain, CT
New Haven, CT
Storrs, CT
Waterbury, CT
West Haven, CT
Willimantic, CT
Are we missing your school's program or need to update information listed? Please contact us so we can make the necessary changes.