Online Ph.D. and PsyD Programs in Developmental Psychology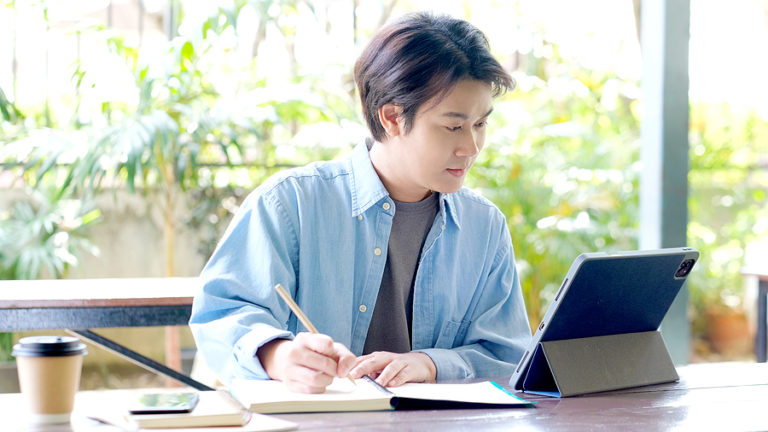 Developmental psychologists work with children, so it's no wonder that they are often associated with K-12 schools. These psychologists also work in crisis intervention, advocacy organizations, community youth organizations, and industries whose products are centered on children (such as toys, games, and youth-oriented media). With an online doctorate degree in developmental psychology, you can also work as a youth-oriented clinical psychologist or run research efforts.
What Will I Learn in an Online Developmental Psychology Doctorate Program?
Since much of a child's developing psychology depends on factors like how much the brain has grown and how you will need to take some courses in neuroscience as well as the more-expected classes in cognitive development and social development. Also, many PhD programs want to ensure that you know how to do, as well as understand, research. Therefore, you can expect to need to take some courses in statistics and analysis, as well.
The specifics of the curriculum vary with each university, so you'll need to check with your prospective colleges to know what is required to get a doctorate there. However, these are a few examples that you will likely see on several online program curriculum sites:
A dissertation or thesis, as well as a set number of supervised practicum hours, may also be required for graduation.
What To Look For in an Online Developmental Psychology Doctorate Program?
When searching for an online doctorate program in developmental psychology, there are several crucial factors to consider. Accreditation is paramount, ensuring that the program meets rigorous academic standards and is recognized by reputable accrediting bodies. Look for programs accredited by recognized organizations in the field of psychology, such as the American Psychological Association (APA) or other relevant regional accrediting bodies.
The curriculum should be comprehensive, covering advanced topics in developmental psychology. Look for programs that offer courses on theories of development, lifespan perspectives, cognitive and social-emotional development, developmental psychopathology, research methodologies, and advanced topics specific to developmental psychology. A well-rounded curriculum will equip students with the necessary knowledge and skills to understand and study human development across the lifespan.
Evaluate the qualifications and expertise of the faculty members in the program. They should possess strong academic backgrounds in developmental psychology, with experience conducting research or working in applied developmental psychology settings. Faculty members who have published research or have expertise in specific areas of developmental psychology can greatly enhance the learning experience and provide valuable guidance for doctoral research or practical applications.
Access to resources is crucial for staying up-to-date with advancements in the field of developmental psychology. Ensure that the program provides access to online databases, scholarly journals, and other relevant resources in the field. Additionally, look for programs that offer interactive online platforms that foster collaboration and discussion among students. This can create a dynamic learning environment and facilitate meaningful interactions with peers and faculty members.
Practical experiences are invaluable in a developmental psychology program. Look for programs that provide opportunities for practical application, such as research projects, internships, or supervised practicum experiences focused on developmental populations. These experiences allow students to apply developmental psychology principles, develop research skills, and gain practical insights into real-world developmental processes.
Consider the support services offered by the program, such as mentorship, career guidance, and networking opportunities within the developmental psychology community. Look for programs that provide access to experienced professionals who can offer mentorship and guidance throughout your doctoral journey. Networking opportunities can help you connect with professionals in the field, create potential collaborations, and enhance your career prospects.
Admissions Requirements for a Doctorate in Developmental Psychology
Just like how every university has slightly different course requirements, they all have different admission requirements. In this area, one of the keys determining factors will be the competitiveness of not only the school but the specific doctoral program. If only a few students are admitted to the doctoral program each year, it stands to reason that the school is going to be extremely selective about who gets to fill that handful of openings. On the other hand, a school that graduates a large class of PhDs every year has plenty of openings to fill and will have lower requirements accordingly.
No matter which online program you choose, there are some requirements that you can be almost sure to expect. Therefore, it's a good idea to go ahead and gather the needed documentation in advance.
Master's degree in a relevant subject
Letter(s) of recommendation
At some schools, GRE scores or equivalents are also required. However, this is only true about 50% of the time. Of those who do require GREs, you may not need them in advance. Instead, if you don't currently have a score, you might be able to sit for a qualifying exam at the school during your application process.
In some cases, universities consider their master's and doctoral programs to both be part of one "postgraduate" track. Then, you may find that you'll have a leg up at doctorate program admission time if you got your master's from the same university.
List of Developmental Psychology Doctorate Degree Programs
Find an online or campus-based doctorate program in developmental psychology today – our state-by-state listings make it easy to find a great program near you.
Jump to Your State Listings
Alabama
Arizona
California
Colorado
Connecticut
Florida
Georgia
Hawaii
Illinois
Indiana
Kentucky
Maryland
Massachusetts
Michigan
Minnesota
Montana
Nebraska
New Mexico
New York
North Carolina
Ohio
Oklahoma
Oregon
Pennsylvania
Tennessee
Texas
Utah
Vermont
Virginia
Are we missing your school's program or need to update information listed? Please contact us so we can make the necessary changes.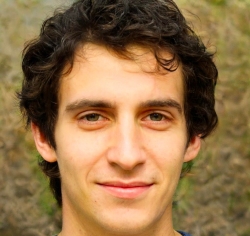 Latest posts by Joel Gill
(see all)