Online Developmental Psychology Degrees and Programs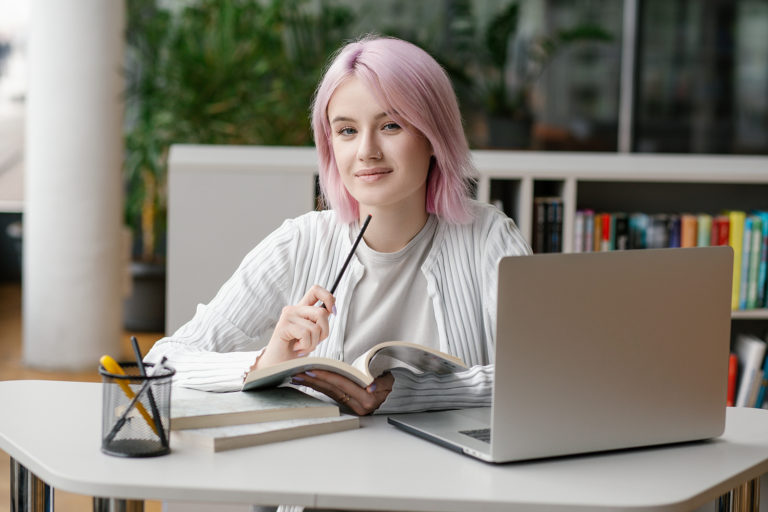 Developmental psychology is a subfield of psychology that focuses on the changes and continuities that occur throughout a person's life. It studies human development from infancy to old age, including physical, cognitive, and emotional development.
If you're interested in a career in developmental psychology, obtaining a psychology degree is a crucial step. An online degree in developmental psychology provides you with a deep understanding of the different stages of human development and equips you with the knowledge and skills necessary to study and support individuals at different ages and stages of life.
Choosing the Right Online Developmental Psychology Degree
Most developmental psychologists have a doctoral degree in psychology, although some may work in entry-level to mid-level positions with only a master's degree. A bachelor's is a prerequisite to pursuing either of these graduate degrees.
Whatever online program you apply to, it's important to make sure your degree program is properly accredited. Some of the more established psychology degree accrediting bodies are The Council for Accreditation of Counseling and Related Educational Programs, and the American Psychology Association.
Bachelor's Degree
Not many schools offer an online bachelor's degree in developmental psychology specifically, but several bachelor's programs can provide a strong foundation for further specialized graduate studies. Consider majoring in psychology, counseling, early childhood education, or something similar if you eventually want to go into developmental psychology.
Completing a bachelor's degree typically takes four years. During the first two years, students will focus on completing general education requirements and taking introductory courses in their major. The latter half of the program, during the junior and senior years, will involve taking more advanced courses specifically within the major.
Master's Degree
A master's degree in psychology is the minimum academic requirement to become licensed to work with patients as a developmental psychologist. It's required for licensure in every state.
Most online master's programs in developmental psychology take one to two years to complete. They include both general psychology courses, as well as more specialized courses in developmental psychology. You may also take classes in related subjects, such as statistics or counseling.
Accredited master's programs in developmental psychology include a clinical practicum, which is typically 600 hours of supervised clinical experience. Your practicum should be completed in a developmental psychology setting to best prepare you for work in this field.
Many individuals who earn a master's in developmental psychology go on to pursue a doctorate degree, as job opportunities increase. You can work in lower- and mid-level developmental psychology positions with just a master's, however.
Graduate Certificate
For individuals who have pursued a master's degree in general psychology but desire a specialization in developmental psychology, a graduate certificate program may be a viable option. A graduate certificate is an excellent way for students who did not specialize in developmental psychology during their master's program to acquire deeper knowledge in this area.
Online graduate certificate programs, which take six months to one year to complete, provide a concentrated study of subjects related to developmental psychology. They're usually undertaken after the completion of a master's degree.
Doctorate
Most developmental psychologists eventually earn a doctorate degree in the field, either a Ph.D. or a Psy.D. Getting your doctorate in developmental psychology will open many more doors.
A Ph.D. program in developmental psychology is primarily focused on research and typically involves two years of coursework followed by two to four years of research. In contrast, a Psy.D. program is more clinically oriented and involves three years of coursework and practical training, culminating in a final paper that is shorter than the Ph.D. equivalent.
Either doctorate will focus on advanced developmental psychology classes. Should you skip a master's, these degrees can also qualify you for licensure.
Which Developmental Psychology Degree is Right for Me?
| | | | | |
| --- | --- | --- | --- | --- |
| | Bachelor's Degree | Master's Degree | Graduate Certificate | Ph.D. or PsyD |
| I am interested in gaining entry-level experience in developmental psychology | x | | | |
| I want to get started in my developmental psychology career before I pursue more education | x | | | |
| I want to pursue a non-patient-facing role in developmental psychology | x | x | | |
| I want to pursue or switch to a niche developmental psychology specialty | | x | x | |
| I already have a psychology degree and want to gain specialized knowledge | | | x | x |
| I want to conduct research in developmental psychology | | x | | x |
| I want to become a licensed psychologist and treat patients | | | | x |
| I want to work in academia | | | | x |
Developmental Psychology Degree Program Curriculum
Developmental psychology degrees will cover general psychology topics and in-depth developmental psychology topics. Some examples of courses you might take include:
Bachelor's Degree: Around 120 credits. Courses can include Intro to Psychology, Clinical Psychology, and Human Development.
Master's Degree: Around 30-60 credits. Courses can include Personality Development and Socialization Across Lifespan, Neuroscience of Adversity, and Language Development.
Graduate Certificate: Around 12-20 credits. Courses can include Personality Development and Socialization Across Lifespan, Neuroscience of Adversity, and Language Development.
Doctorate: Around 80-120 credits. Courses can include Applied Regression Analysis, Psychology of Memory, Neuroscience, Ethics, and the Law.
Developmental Psychology Degree Program Clinical Requirements
A critical component of any program in developmental psychology is the hands-on experience provided by the clinical practicum. This gives students the chance to put their skills into practice in a supervised setting and work directly with clients.
Typically, accredited online master's programs in developmental psychology require a minimum of 600 hours of clinical experience, while Psy.D. programs in the field mandate a minimum of 1,500 hours.
Because you'll be enrolled in an online program, personal networks, and job postings may also be useful for locating clinical opportunities.
List of Developmental Psychology Degree Programs
Looking for an online or campus-based developmental psychology degree program near you? Browse our state-by-state school listings below.
Jump to Your State Listings
Alabama
Arizona
California
Colorado
Connecticut
Florida
Georgia
Hawaii
Illinois
Indiana
Kansas
Kentucky
Maryland
Massachusetts
Michigan
Minnesota
Missouri
Montana
Nebraska
New Jersey
New Mexico
New York
North Carolina
Ohio
Oklahoma
Oregon
Pennsylvania
Tennessee
Texas
Utah
Vermont
Virginia
Washington
Are we missing your school's program or need to update information listed? Please contact us so we can make the necessary changes.