Online Master's Degrees in Developmental Psychology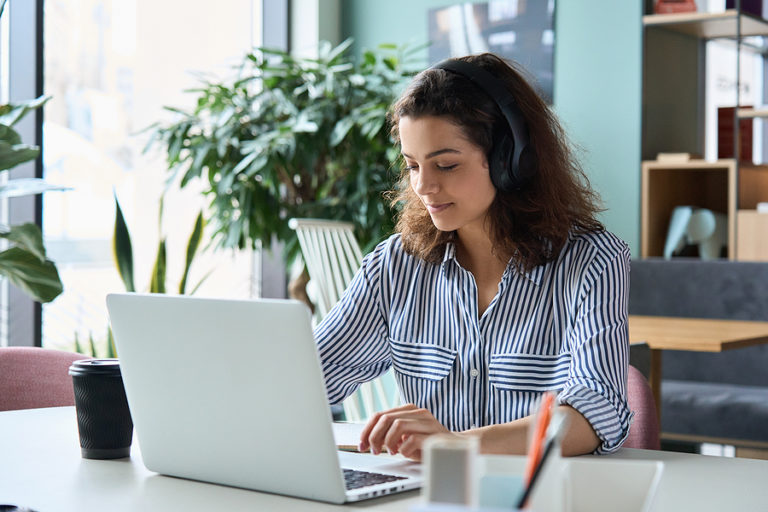 Developmental psychologists devote themselves to the study of human growth and adaptation over time. Key areas of research in developmental psychology include the emotional, intellectual, physical, and social development of human beings and occasionally primates. Some researchers and psychologists focus on one specific period of life, such as infancy, childhood, adolescence, young adulthood, middle age, or old age. Others combine their research interests to include all life phases.
Most developmental psychologists choose a specific theory or approach when working with clients. Attachment theory, cognitive development theory, psychosocial development theory, and sociocultural development theory are some of the more popular theories in use today. People with a master's degree in developmental psychology typically work with clients who have one or more of the following issues:
Auditory processing disorder
Emotional and social integration issues
Intellectual disabilities
Mental health conditions like depression and anxiety, especially as they relate to the client's current life stage
Speech and language delays
Employers typically require developmental psychologists to have at least a master's degree, although some need a doctorate. The first step for people interested in this career is to find and evaluate the top online developmental psychology master's degree programs.
What Will I Learn in an Online Developmental Psychology Master's Degree Program?
Yale University is one of several well-known schools that offers an online master's degree in developmental psychology. Like other programs in this discipline, Yale University's online developmental psychology degree program focuses heavily on research. First-year graduate students complete a year-long research project that collects and analyzes data related to child behavior. Students work with professors in the areas of clinical, cognitive, neuroscience, and social psychology.
A few sample classes that will likely be offered online in a developmental psychology program might be:
Cognition, Perception, and Language
Culture, Education, Learning, and Social Development
Emotion, Stress, and Taking Risks
Identity, Family, and Peers
Neurodevelopment and Neurobiological Bases of Development
Most online programs also require developmental psychology students to complete a supervised internship toward the end of their formal studies. Behavioral therapist, developmental psychologist, caseworker, and adolescent development specialists are just some of the job titles available for people with a master's degree in developmental psychology.
Those who intend to work as practicing psychologists need to earn their doctorate degree and pass the Examination for Professional Practice in Psychology. They must also apply for licensure in the state where they intend to practice.
What To Look For in an Online Developmental Psychology Master's Program?
When considering an online master's program in developmental psychology, there are several key factors to look for. First and foremost, accreditation is essential to ensure that the program meets rigorous academic standards and is recognized by reputable accrediting bodies. Look for programs accredited by recognized institutions or organizations in the field of psychology. The curriculum should be comprehensive, covering various aspects of developmental psychology, such as cognitive development, social and emotional development, language acquisition, and lifespan development. It is important to evaluate the qualifications and expertise of the faculty members, ensuring they have strong academic backgrounds and practical experience in developmental psychology.
Access to resources for research purposes, such as online databases and scholarly journals, is valuable for staying up-to-date with the latest research in the field. Additionally, interactive online platforms that facilitate engagement and collaboration among students can enhance the learning experience. Consider programs that offer practical opportunities, such as research projects or internships, to apply theoretical knowledge in real-world settings. Finally, explore support services provided by the program, such as academic advising and career guidance, to ensure a supportive learning environment. By considering these factors, individuals can make informed decisions when selecting an online master's program in developmental psychology.
Admissions Requirements for a Master's in Developmental Psychology
Graduate schools often have similar admissions requirements with only minor variation between them unless the student plans to attend a private school. Here are the admissions requirements for the online developmental psychology master's degree program at Arizona State University as an example:
A cumulative grade point average (GPA) of at least 3.00 in the last 60 hours of the student's bachelor's degree program.
Completed graduate admission application, including the processing fee.
A one to three-page letter from the applicant explaining why they chose to attend this school, what led to their interest in developmental psychology, and what they hope to do with their degree after graduation.
One to three letters of recommendation from previous instructors, employers, internship directors, or another person who would know the student's intentions and character.
Evidence of receiving a passing grade in lower-level psychology coursework.
Proof of English proficiency for students whose first language is not English.
As of 2021, approximately 181,000 people work as psychologists in the United States. This figure includes all specialties. The median salary for a position in the psychology field is just over $81,000 per year, and the predicted annual growth rate is six percent through at least 2031.
List of Developmental Psychology Master's Degree Programs
Find an online or campus-based master's program in developmental psychology today – our state-by-state listings make it easy to find a great program near you.
Jump to Your State Listings
California
Florida
Illinois
Indiana
Massachusetts
Missouri
Nebraska
New York
Ohio
Pennsylvania
Texas
Virginia
Are we missing your school's program or need to update information listed? Please contact us so we can make the necessary changes.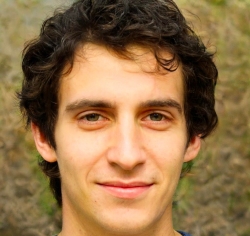 Latest posts by Joel Gill
(see all)