Best Online Bachelor's Degrees in Forensic Psychology
Forensic psychology is a specialized field of psychology. It deals with the role of psychology within the judicial and legal fields.
Forensic psychologists often apply their psychological expertise to issues within the courts. They may appear as expert witnesses in either civil or criminal cases.
They also may conduct investigations that are used in adjudicating those cases. Forensic psychologists may offer counsel about the competency of a defendant, sentencing recommendations, or treatment options.
Forensic psychologists are often portrayed in movies, books, and television series helping to solve crimes and capture criminals.
Students studying forensic psychology will learn important skills in how the human mind works, including illnesses and personas that may lead to criminal behavior. They will study math, biology, psychology, and criminology while learning how to communicate effectively but verbally and in writing.
Earning a diploma from one of many online forensic psychology degree programs is an excellent step for pursuing a graduate degree or beginning a forensic psychology career.
Forensic psychologists often work with or for defense attorneys or prosecutors. However, they often are involved in other kinds of legal matters, including:
Providing psychology services to inmates or those recently released from custody
Consulting on legal strategies for jury selection or witness preparation
What Will I Learn in an Online Forensic Psychology Bachelor's Degree Program?
Online forensic psychology bachelor's degree programs help train students in this relatively new discipline which operates at the intersection of science and the law.
In some programs, the degree is called "criminal psychology." Top forensic psychology degree programs may offer a bachelor's degree in science (BS) or a bachelor's degree of arts (BA) in the field.
A BS program in forensic psychology focuses more on biology and neuroscience and may have more required courses to fulfill your degree requirements. Some experts suggest looking for a BS program if you are interested in pursuing graduate work in the discipline.
By contrast, a BA degree often has less of an emphasis on math and science and will likely have more elective opportunities.
Among the courses that may be part of the best forensic psychology degree programs are:
Introductory and advanced courses in criminology
General and abnormal psychology
Psychology research methods and ethics
Child and adolescent psychology
Adult development and aging
Probability and statistics
Crime scene investigation
The best forensic psychology degree programs will provide students with internship experiences to give them real-world experiences. Others may require a capstone project or paper.
A degree in forensic psychology can lead to any number of careers, including:
Behavioral health specialist
Mental health counselor or licensed clinical social worker
Admissions Requirements for a Bachelor's in Forensic Psychology
Most online forensic psychology degree programs do not have separate admissions procedures. Instead, students will apply to a college or university that is offering a major in forensic psychology.
Some of the best forensic psychology degree programs may require a minimum grade point average (GPA) in high school or in core undergraduate courses to be considered as a major.
The common requirements for admission to a college or university bachelor's degree program in forensic psychology are:
An application, whether school-specific or using the Common App. The application includes basic information about the applicant and their high school, GPA, class rank, and extracurricular activities and achievements
Transcripts that list courses taken and the grades obtained in each
Letters of recommendation from teachers or other adults that know them well
Scores from standardized tests such as the SAT, ACT, and any AP exams
A career in forensic psychology is an exciting opportunity to play an important role in behavioral health, law, and social justice. Finding the right bachelor's degree program in forensic psychology is the first step.
List of Forensic Psychology Bachelor's Degree Programs
Find an online or campus-based bachelor's program in forensic psychology today – our state-by-state listings make it easy to find a great program near you.
Jump to Your State Listings
Alabama
Arizona
Connecticut
Florida
Illinois
Iowa
Louisiana
Massachusetts
Minnesota
Missouri
New York
Ohio
South Carolina
Vermont
Virginia
Are we missing your school's program or need to update information listed? Please contact us so we can make the necessary changes.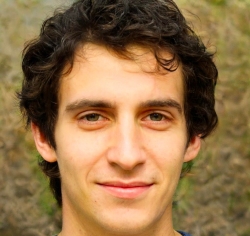 Latest posts by Joel Gill
(see all)