How to Become a Forensic Psychologist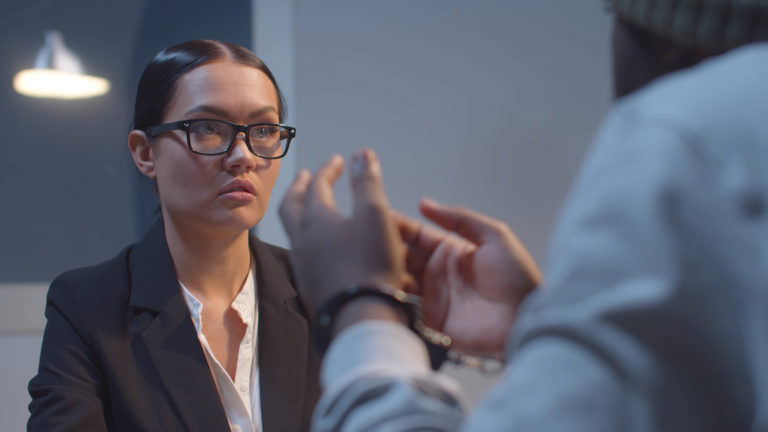 Though TV shows such as Criminal Minds and CSI may have glamorized the job of forensic psychologists, such professionals play a critical role in the fields of law enforcement and criminal justice. Understanding how people behave in the context of the law and criminality can be said to be the job of forensic psychologists. Other less romanticized jobs of forensic psychologists are related to conducting research and applying what they've learned to the larger legal and criminal justice system.
Step 1: Complete a Forensic Psychology Degree
There are several forensic psychology degree levels and pathways that a student can consider. To become a licensed psychologist in most states, you'll need to earn a doctorate degree.
Associate's Degree – Individuals seeking to get started in their careers right away may benefit from earning a two-year associate's degree in psychology. Such training, which is offered at local colleges, prepares students for aide or technician jobs.
Bachelor's Degree in Forensic Psychology – By earning a four-year degree in psychology, sociology, or criminal justice with a concentration in forensic psychology (if available), students are on the best path to becoming a psychologist in this field. Though advanced degrees are required for licensure, a bachelor's degree may enable students to begin careers as paralegals or support roles in the criminal justice or legal field.
Master's Degree in Forensic Psychology – Students study advanced psychology of criminal investigation, correctional psychology, and legal psychology when they earn a master's degree in forensic psychology. The two-year degree includes an internship in the field as well as a final project or thesis to tie together what they've learned.
Graduate Certificate in Forensic Psychology – Many schools offer graduate certificates for professionals working in the field who want to gain competencies in forensic psychology. These graduate certificates, which are usually four to six classes in length, may allow these professionals to transition to the criminal justice or legal system.
Doctorate Degree in Forensic Psychology – A doctorate degree (such as a Ph.D. or PsyD) is required to work independently in this field as a psychologist. As the specialty is new, these three to five-year programs are also called legal psychology or psychology and the law. Other times, an emphasis in Forensic Psychology may be added to a clinical psychology degree. Students must complete a one-year field internship as well as a final project. Graduating from an accredited school is of paramount importance.
Step 2: Become Licensed as a Forensic Psychologist
Working in the field as a Forensic Psychologist requires both completing a doctorate degree (with internships), as well as completing the steps necessary to obtain licensure.
Internship / Practicum Experience
Completing internships for a forensic psychology student might mean interning at correctional facilities, prisons, courthouses, and the like to gain experience working with this population. It might also mean working with police or law enforcement to conduct criminal investigations, interview suspects, review evidence, and more. Most practicums/internships are supervised where the students learn by doing and watching the work of their assigned mentor. Students in some states may be required to complete post-doctoral internships as well.
Though it is not required, forensic psychologists who wish to advance in their profession may consider becoming board certified in forensic psychology by the American Board of Professional Psychology (ABPP). Such certification may be required to work in certain capacities, such as to serve in the private sector as a court-recognized "expert."
Examination
Students in forensic psychology must complete 2500-3000 hours of supervised internship experience to be a candidate.
State Requirements
In addition, forensic psychologists must pass required state or jurisprudence exams. Such exams, which can vary widely in their level of difficulty, test candidates' knowledge of that state's particular laws.
Moreover, some states, such as California, require forensic psychologists to complete their own supplemental exams.
Forensic psychologists must renew their licenses every few years to keep current on changes in the industry or the law.
Step 3: Apply for a Forensic Psychology Job
With an advanced degree in forensic psychology, graduates are trained to work in several different capacities having to do with the legal or criminal justice system. From examining criminal behavior to determining if an offender is mentally competent to stand trial, forensic psychologists function in a number of ways.
What Careers Can I Pursue With a Forensic Psychology Degree?
Most Forensic Psychologists work with those in the legal or criminal justice system though others end up having careers in research and academia. Here is a sample of a few different jobs in the larger forensic psychology profession.
Forensic Psychologists (in the field) – Whether working for law enforcement or the legal system, these professionals are tasked with evaluating and diagnosing the mental state of those who commit crimes. They may also evaluate convicted criminals serving time to determine if they meet the criteria for parole. They may conduct assessments on offenders to determine whether or not they are insane. They may engage with those who have been released from prison to create programs to try to minimize re-offense occurrences.
Forensic Psychologists (research) – They may work in a research capacity to interview criminals and try to understand why they commit crimes and what can be done to prevent such behavior. They may interview convicts in correctional facilities to try to understand their reasoning for committing the crime.
Criminal Investigator – With only a master's degree, criminal investigators or criminalists work with law enforcement to gather and evaluate physical evidence, interview suspects, and observe the behavior of suspects or the accused. Such professionals must have strong people and communications skills as well as an objective mind for evidence collection.
Where Can I Work With a Forensic Psychology Degree?
Forensic Psychologists tend to work for:
Independently as a consultant
Step 4: Learn About Forensic Psychology Salaries
Forensic Psychologists who are employed by the state or government agencies are likely to earn competitive compensation packages that include pensions as well as generous healthcare and insurance plans. Their salaries are likely to increase with years of experience as well as additional education and training. Board-certified Forensic Psychologists who work for themselves may also be able to command a high salary depending on their experience and reputation in the community. According to Payscale, forensic psychologists can make anywhere from $45,000 to $120,000 annually, with an average salary of about $75,000.