Online Ph.D. and PsyD Degrees in Social Psychology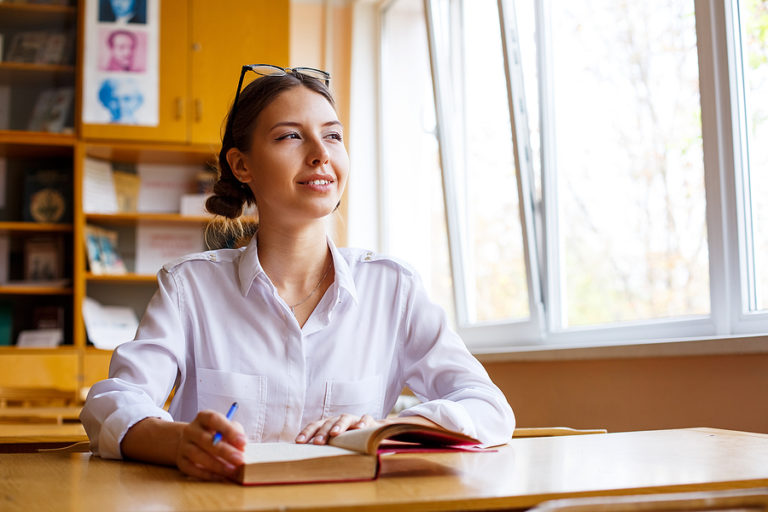 Social psychology is the study of how thoughts, behaviors, and feelings are influenced by social norms or the presence or perceived presence of other people and how they're behaving. In this field, human behavior is believed to be the result of the combination of social situations and the participants' mental states.
This field is notably different than sociology. In sociology, the attitudes and behaviors of groups are studied, with each group being seen as one unit. Meanwhile, social psychology focuses on the individuals within the groups.
Doctors of social psychology are mostly interested in research, so doctorate degree programs focus on this aspect. Many hope that by bringing about a better understanding of how individuals interact and behave in group situations, improved policies and practices will come about.
Many social psychology PhDs go on to become university professors themselves, where along with teaching directly, they run labs and supervise students in their research projects. Others go into research, again typically working at universities. New discoveries may later affect the thought processes behind policy-making, so this research can have widespread effects.
Find out what your options are for online learning when it comes to doctorate degrees in social psychology with the information below.
What Will I Learn in an Online Social Psychology Doctorate Program?
Since this field is centered on research, academics, and public policy, the best doctorate degrees in social psychology are PhDs. You will find that getting this doctorate online is a more involved process than most other psychology doctorates, with plenty of lab time and research being mandatory. Because you'll be enrolled in an online program, you'll likely have the option to perform these lab hours within your own community, but it's best to double-check before fully committing.
While this field is lab-heavy, there is still some classroom time involved. You may be required to take courses covering:
Social-cultural Psychology
Prejudice and Discrimination
Some schools also teach in unique or innovative ways. For example, at the University of Arizona's Online College of Science Psychology Department, you will also be required to participate in lively "brown bag" seminars, complete a 9-credit minor, assist with teaching other classes, take part in meetings, and more.
What To Look For in an Online Social Psychology Doctorate Program?
When searching for an online doctorate program in social psychology, there are several crucial factors to consider. Accreditation is paramount, ensuring that the program meets rigorous academic standards and is recognized by reputable accrediting bodies. Look for programs accredited by recognized organizations in the field of psychology, such as the American Psychological Association (APA) or other relevant accrediting bodies.
The curriculum should be comprehensive, covering advanced topics in social psychology. Look for programs that offer courses on social cognition, attitudes and persuasion, group dynamics, intergroup relations, research methodologies in social psychology, applied social psychology, and advanced topics specific to social psychology. A well-rounded curriculum will equip students with the necessary knowledge and skills to understand and analyze social behavior and interactions.
Evaluate the qualifications and expertise of the faculty members in the program. They should possess strong academic backgrounds in social psychology, with experience conducting research or working in applied social psychology settings. Faculty members who have published research or have expertise in specific areas of social psychology can greatly enhance the learning experience and provide valuable guidance for doctoral research or practical applications.
Access to resources is crucial for staying up-to-date with advancements in the field of social psychology. Ensure that the program provides access to online databases, scholarly journals, and other relevant resources in the field. Additionally, look for programs that offer interactive online platforms that foster collaboration and discussion among students. This can create a dynamic learning environment and facilitate meaningful interactions with peers and faculty members.
Practical experiences are invaluable in a social psychology program. Look for programs that provide opportunities for practical application, such as research projects, internships, or fieldwork in social psychology settings. These experiences allow students to apply social psychology principles, develop research skills, and gain practical insights into real-world social phenomena.
Consider the support services offered by the program, such as mentorship, career guidance, and networking opportunities within the social psychology community. Look for programs that provide access to experienced professionals who can offer mentorship and guidance throughout your doctoral journey. Networking opportunities can help you connect with professionals in the field, create potential collaborations, and enhance your career prospects in social psychology.
Admissions Requirements for a Doctorate in Social Psychology
While there are always differences between universities, there are some aspects that are almost identical across the board. This gives you the chance to prepare at least some of your admissions package ahead of time. You can expect an admissions office to require these basics:
Official transcripts of prior college degree studies
A relevant master's degree
Letter(s) of recommendation
Some online universities require GRE scores, but many do not. You may also have to have an interview with one or more faculty members in the psychology department. Certain programs have an application fee, too, but this is usually set at a reasonable cost.
Since there are variables like the ones mentioned, and possibly others, it is important to check with any universities of interest for specific details before applying. This will ensure that you can meet all of the requirements.
List of Social Psychology Doctorate Degree Programs
Find an online or campus-based doctorate program in social psychology today – our state-by-state listings make it easy to find a great program near you.
Jump to Your State Listings
Alabama
Arizona
California
Connecticut
Florida
Georgia
Hawaii
Illinois
Iowa
Kansas
Massachusetts
Michigan
Nevada
New York
North Carolina
Ohio
Oklahoma
Oregon
Pennsylvania
Tennessee
Texas
Utah
Vermont
Virginia
Are we missing your school's program or need to update information listed? Please contact us so we can make the necessary changes.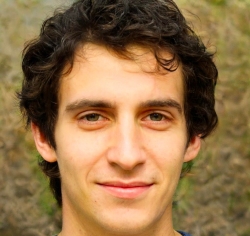 Latest posts by Joel Gill
(see all)