Online Master's Degrees in Social Psychology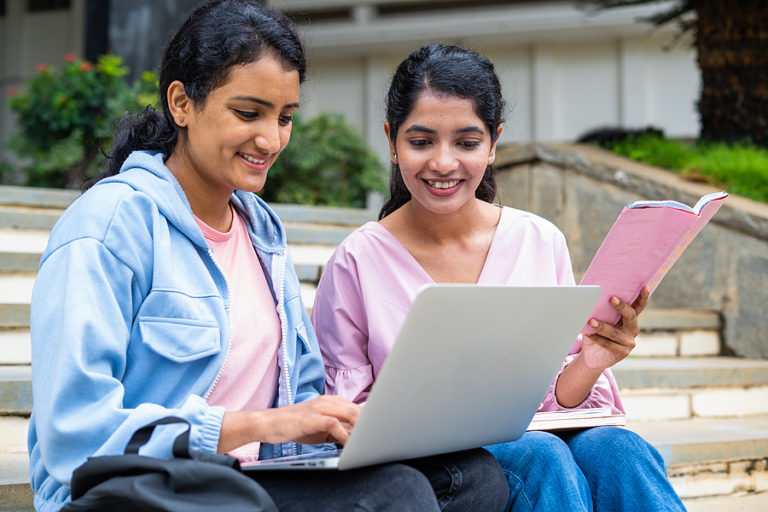 Psychology is often thought of as a profession that involves individuals, but there are plenty of specialties that are explicitly focused on how people relate to and within groups. One such specialty is social psychology, which is involved in everything from criminology to interpersonal relationships.
Work in this field can be found in social services, law enforcement agencies, research institutions, and more. Salaries will depend greatly on which type of organization is doing the hiring as well as common factors like the organization, its geographic location, and your experience level.
Online programs are available for those interested in earning an education in social psychology without having to live or commute to a college campus. To find out more, read the sections below.
What Will I Learn in an Online Social Psychology Master's Degree Program?
The specifics of course requirements and electives depend on the school, but all will include some generalized classes on social psychology. Most programs will assume that you got your bachelor's degree in a related subject, such as general psychology, so the subject material will begin at a stage beyond that point.
To give an overview of what to expect, here are some of the courses that are part of the online curriculum at Walden University:
Social psychology of health
Social psychology of prejudice and discrimination
Various statistics-related courses
The entire program requires 48 quarter credit hours of class work. It is also common for there to be a requirement for a "capstone" experience. Typical possibilities for the latter include the creation of a thesis or doing an internship. If you have a choice, choose the thesis if you intend to continue on to get a doctorate right away. If you're planning on going into the workforce next, choose the internship.
In any case, make sure that the program you choose is accredited by a respected governing body. This is not only important for employers, but for any schools that you may want to attend to get a higher degree later.
What To Look For in an Online Social Psychology Master's Program?
When exploring options for an online master's degree program in social psychology, there are several key factors to consider. Accreditation is of utmost importance to ensure that the program meets rigorous academic standards and is recognized by reputable accrediting bodies. Look for programs accredited by recognized organizations in the field of psychology, such as the American Psychological Association (APA) or other relevant regional accrediting bodies.
The curriculum of the program should be comprehensive and cover a broad range of topics relevant to social psychology. Look for programs that offer courses on social cognition, attitudes and persuasion, group dynamics, intergroup relations, social influence, research methodologies, and applied social psychology. A well-rounded curriculum will equip students with the necessary knowledge and skills to understand and analyze social behavior.
Evaluate the qualifications and expertise of the faculty members in the program. They should possess strong academic backgrounds in social psychology, with experience conducting research or working in applied social psychology settings. Faculty members who have published research or have expertise in specific areas of social psychology can greatly enhance the learning experience and provide valuable guidance for research or practical applications.
Access to resources is crucial for an online program. Ensure that the program provides students with access to online databases, scholarly journals, and other relevant resources in the field of social psychology. Additionally, look for programs that offer interactive online platforms that foster collaboration and discussion among students. This can create a dynamic learning environment and facilitate meaningful interactions with peers and faculty members.
Practical experiences are valuable in a social psychology program. Look for programs that provide opportunities for practical application, such as research projects or fieldwork in social psychology settings. These experiences allow students to apply social psychology principles, develop research skills, and gain practical insights into real-world social phenomena.
Consider the support services offered by the program, such as mentorship, career guidance, and networking opportunities within the social psychology community. Look for programs that provide access to experienced professionals who can offer mentorship and guidance throughout your educational journey. Networking opportunities can help you connect with professionals in the field and create potential collaborations or career advancement prospects.
Admissions Requirements for a Master's in Social Psychology
Getting into an online master's degree program involves meeting your prospective university's requirements. These requirements will vary depending on the school, but are often very similar. One thing you'll want to pay extra attention to is the GPA requirement, which is typically more stringent at the most competitive universities.
Regardless of which school you want to enter, you'll want to have certain things collected and ready to go:
Official undergraduate transcripts from an accredited program
Letter(s) of recommendation
Not all schools require a resume, but it is a common enough requirement that it's a good idea to prepare one just in case. Then, if the requirement comes up, you'll only need to enclose a copy to proceed with the application process.
Many universities have ongoing requirements in order to remain in a program even after acceptance. The most common one is that you maintain a specific minimum GPA, so be prepared to do your best all through your master's degree journey.
List of Social Psychology Master's Degree Programs
Find an online or campus-based master's program in social psychology today – our state-by-state listings make it easy to find a great program near you.
Are we missing your school's program or need to update information listed? Please contact us so we can make the necessary changes.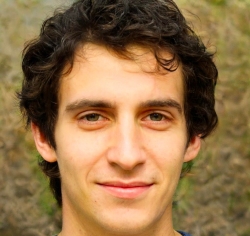 Latest posts by Joel Gill
(see all)