Online Psychology Degrees
Every year, many people choose online / distance learning as a great way to engage with formal education. These programs are ideal for people with families, those who work full-time, or those who otherwise can't pursue a degree through traditional methods. The nature of psychology education makes it an ideal degree to complete online, with many public and private universities offering opportunities.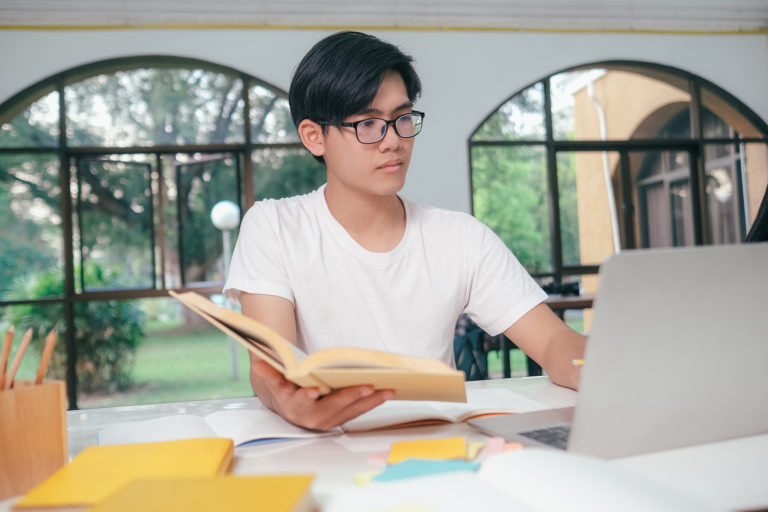 What Psychology Degrees Can I Get Online?
Prospective students can get an online psychology degree at many different levels. Whether you are just starting out or looking to advance your career in the field, there are plenty of online degrees to choose from.
Online Associate's Degree in Psychology
The first type of online degree you might consider is the associate's degree. This is a 60-credit program normally takes over two years when working through it at a standard (full-time study) pace. However, online degrees are designed with flexibility in mind. It is possible to complete in as little as one year where accelerated programs are available, or up to five years part-time if your school of choice allows it.
Typically, associate's degrees are a combination of coursework, tests, exams, and sometimes a final capstone project much like a dissertation at other, higher degrees. Some may require limited in-person attendance depending on the concentration.
Online Bachelor's Degree in Psychology
No matter the subject, many students usually consider a bachelor's degree before an associate's degree. The bachelor's in psychology is a 120-credit program, so doubles the length and work of an associate's degree, though it offers a broader array of career opportunities. It's also a popular choice to study online and normally takes four years full-time – much like traditional campus study. However, the built-in flexibility means you could work at an accelerated pace and finish in two years, or take up to six years part-time.
Bachelor's degrees sometimes finish with a capstone project related to your degree concentration. At the conclusion of a bachelor's degree in psychology, students are prepared for graduate study if they wish to continue their education.
Online Master's Degree in Psychology
An online master's degree in psychology is the most popular graduate program that students take following the completion of a bachelor's degree. At a normal pace, a master's degree in psychology takes two years to complete. However, accelerated programs are often available, making it possible to complete online over one year to eighteen months. Students with responsibilities such as work or family can use that flexibility to spread an online master's degree over several years – often up to four. Master's degrees in psychology are roughly 40 credit hours. Dissertations are usually mandatory, especially for research-based master's degrees.
Some in-person attendance dates at a college may be required for some online psychology master's degrees, especially those with a clinical psychology focus.
Online Graduate Certificates in Psychology
Another type of graduate program available for online study is the graduate certificate in psychology. This is a short program for bachelor's and master's degree graduates that is usually taken for one of two reasons. The first is to add niche skills generally not available for most bachelor's or master's degrees. The second is to convert an existing qualification to a related subject – for example, from general psychology to criminal psychology. You will normally complete an online graduate certificate in psychology in around 12-18 months, or up to two years. Credits vary between 12 and 24, depending on the specialty chosen.
Online Doctorate Degrees in Psychology: Ph.D. and PsyD
The doctorate is the highest qualification you can attain – it is called a "terminal degree." On campus, a doctorate such as a Ph.D. in Psychology or a PsyD will normally take around five years to complete. Six or seven years is typical, and it's not unheard of to take far longer. This is also the case with online programs, and many of the elements that comprise pursuing a Ph.D. or PsyD, such as seminars and group discussions. However, as these are typically student-led research degrees, it is perfectly possible to complete them online.
As with other degree levels, online psychology doctorate programs may have some limited on-campus requirements as well as hands-on internship hours.
Online vs. On-Campus Psychology Program Comparison
Choosing between an online and an on-campus psychology program can be a tough decision. This table outlines the differences between the two program types:
| Aspect | Online Psychology Programs | On-Campus Psychology Programs |
| --- | --- | --- |
| Flexibility | Online programs offer greater flexibility in terms of course scheduling, pacing, and location. Students can study from anywhere with an internet connection and can balance their coursework with other commitments. | On-campus programs require students to attend classes and participate in campus activities at specific times. The schedule may not be as flexible as online programs. |
| Interactions with peers and instructors | Online programs often use discussion forums, video conferencing, and chat rooms to facilitate interactions between students and instructors. While students have the opportunity to connect with peers and instructors, it may not be as personal as on-campus programs. | On-campus programs provide students with face-to-face interactions with peers and instructors, which can foster a sense of community and enhance learning. Students can engage in class discussions, ask questions in person, and build relationships with their peers and instructors. |
| Resources and Support | Online programs provide a range of digital resources such as eBooks, online libraries, and webinars. Students can access academic support, tutoring, and counseling services online. | On-campus programs provide students with access to campus resources, including libraries, academic advisors, career centers, and other support services. |
| Accreditation | Accreditation for on-campus programs is the same as for online programs. Both types of programs are required to meet the same standards for accreditation. | Both online and on-campus programs can lead to the same career opportunities in psychology. Employers typically do not distinguish between degrees earned online or on campus. |
| Cost | Online programs may have lower tuition and fees than on-campus programs. Students can save money on housing, transportation, and other expenses by studying from home. | On-campus programs may have higher tuition and fees than online programs. Students may need to pay for housing, transportation, and other expenses associated with attending classes on campus. |
| Career Opportunities | Both online and on-campus programs can lead to the same career opportunities in psychology. Employers typically do not distinguish between degrees earned online or on-campus. | Both online and on-campus programs can provide students with opportunities to participate in internships, research projects, and other experiential learning opportunities that can enhance their career prospects. |
How to Choose an Online Psychology Degree Program
Choosing an online psychology degree should be a carefully considered decision. There are many aspects to consider when choosing how, when, and where to study – not just whether the degree has an online option. Also, consider the following for your own personal circumstances.
Accreditation
Accreditation will make a huge difference to your career. Accredited programs are vital for clinical practice if you should choose such a career pathway, as you will not be eligible for licensure or professional certification without it. Non-clinical careers in psychology are possible without an accredited degree, but you may find it more difficult to progress. Accreditation is a mark of quality and teaching standards.
For online psychology programs, the American Psychological Association (APA) offers program accreditation.
Psychology Specialties
Next, consider which specialties are available, and what kind of psychology career you might want. Undergraduate degrees (associate's and bachelor's) don't typically focus on a specialized area, though no two psychology undergraduate degrees are the same – they will vary in scope and options.
There are more concentration options available at the graduate level (graduate certificates and master's degrees) and this is where you should carefully consider which area(s) of psychology most interest you or will enhance your strengths. Even within a broad subject of psychology, you should look at the core and elective courses to ensure they cover the subject matter you wish to explore.
Doctoral psychology programs are often student-led, meaning you may choose your research area. The decision here is to choose an online Ph.D. or PsyD from an institute that covers your intended area of expertise.
Popular online psychology specialties include:
Flexibility
Online psychology programs are designed with flexibility in mind – not just for the ability to study from anywhere, but also regarding the less formal structure, no set class times, and variable time limits. Most online programs permit full and part-time study to allow students to customize their schedules to some degree.
However, also consider the benefits of hybrid learning. This is where the student mixes online courses with some in-person college attendance – ideal for those who live near their university of choice.
Another option is "synchronous" learning – this is where students join "live" group seminars and lectures online, essentially taking campus study to a virtual environment. The asynchronous study is where students may progress at their own pace through recorded classes and prompts.
Tuition and Costs
There is no standard price for psychology degrees in the U.S. Tuition varies depending on a number of factors – associate's degrees are typically the cheapest, while school prestige, demand, your location (in-state or out-of-state) will also impact costs. Online psychology programs are usually similarly priced to their in-person counterparts. However, online students will get the cost savings of eliminating commuting, parking, and other associated travel fees.
Students will not always pay the full cost of tuition from their own finances. Most students, regardless of level, are entitled to FAFSA (Free Application for Federal Student Aid) funding – this applies also to online study. Colleges and universities assess the student's financial situation and then offer a variety of funding choices, including details of parental/individual contribution.
Also consider Federal Direct Loans, which are subsidized, and any available PLUS Loans which are for parents of students. Those with considerable financial difficulty may be entitled to Perkins Loans.
Applications for funding and inquiries should always go through the institution's financial aid departments. Their chief office is ultimately in charge of funds, including FAFSA applications and any available school scholarships, funds, and bursaries.
Other scholarships and grants may also be available. It's always worth conducting your own search on the internet to ensure you have covered all potential bases to reduce your financial burden.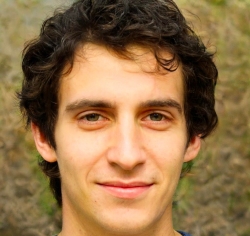 Latest posts by Joel Gill
(see all)