How to Become an Applied Psychologist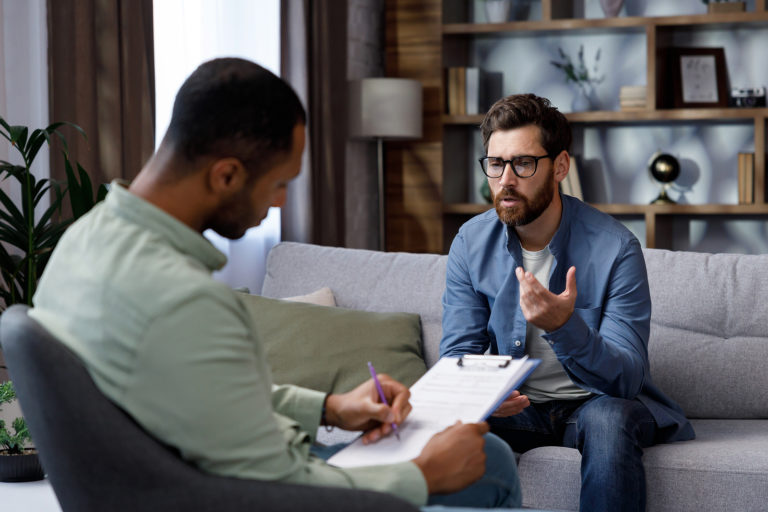 Human behavior can be fickle and also profound. Applied psychologists methodically apply the theory of psychology to real-world situations to resolve a range of issues. Applied psychology is a broad term that encompasses most forms of non-academic psychology. By applying research and findings to implementing different treatments and therapies, applied psychologists aim to improve the mental health of people, thereby improving the functionality of the organizations and communities where they work and live.
Step 1: Complete an Applied Psychology Degree
The first step to a career in applied psychology is obtaining a degree. Typically, the higher-level degree types will open up more opportunities for jobs and higher pay, but depending on your goals, a lower-level degree might be more appropriate.
Associate's Degree – Students can support applied psychologists working in the field with this degree, which can be earned in 18-24 months. Offered at community colleges, an associate's is designed for those seeking to work as technicians and aides.
Bachelor's Degree in Applied Psychology – These more common four-year degrees allow graduates to go after a wider range of career opportunities. Though advanced degrees are required for licensure, a bachelor's degree can allow students to pursue mid-level careers in psychology as well as business.
Master's Degree in Applied Psychology – Obtaining a master's degree, which generally takes 18-30 months, enables graduates to pursue higher-level or specialized careers. It is also the next step for those seeking to obtain a doctorate.
Graduate Certificate in Applied Psychology – Not suitable for those seeking a doctorate, graduate certificates enable professional development for those already working in the field. They take a year or less to complete and are often offered online.
Doctorate Degree in Applied Psychology – A doctorate in applied psychology (PhyD) is needed for licensure and to practice as what is commonly thought of as a psychologist. Individuals can also earn a PhD to work in academia and research. Doctorate programs take three to five years to complete, including practicum experiences. Though a few earlier courses may be offered online, most programs are on-campus due to clinical components. The importance of attending a university with an accredited program cannot be overstated.
Step 2: Become Licensed as an Applied Psychologist
Students who have earned their doctorate in Applied Psychology and wish to practice must gain licensure via a multi-step process.
Internship / Practicum Experience
During a master's or doctorate program, a student is required to complete internships or practicums to gain first-hand clinical experience. Ideally, students should seek an internship at an organization that most closely resembles the work they'd like to do. Finding a matching internship can be challenging so students should start the process as early as possible.
Examination
Students must complete 1500-2500 hours of practicum experience to be considered as a candidate. Each school and specialty varies in the number of hours it requires.
State Requirements
Upon successful completion of the EPPP, candidates must then meet individual state requirements by passing a jurisprudence exam.
The content and rigorousness of these state exams vary widely. They generally cover a state's laws on sexual assault, reporting and ethics, domestic violence, and suicide intervention.
To stay current, psychologists must renew their licenses every few years.
Step 3: Apply for an Applied Psychology Job
Those who graduate with a degree in applied psychology are ready to look for work. As this is a broad field, graduates have many options available to them. From working in social services agencies to working for businesses, applied psychology graduates have many career choices. Any job that involves people overcoming behavioral challenges presents an opportunity for those with a background in applied psychology.
What Careers Can I Pursue With an Applied Psychology Degree?
Because human behavior is interwoven into so many aspects of everyday life, those with a degree in applied psychology can find themselves in a number of different jobs.
Social Services Specialist – With proper licensing, Social Service Specialists work for government agencies to help people improve their life circumstances through behavior modification.
Human Resources Professional – These business professionals help companies recruit, hire, train, and retain the best employees for the job. They are also instrumental in resolving problems and negotiating conflicts in the workplace.
Mental Health Professional or Counselor – With at least a master's degree and appropriate license, counselors can apply their learnings to treat clients. They often work with individuals to help them improve their mental health.
Psychologist – Licensed applied psychologists who hold doctorate degrees can provide psychological assessments, diagnoses, and treatments to help patients overcome a range of issues.
Where Can I Work With an Applied Psychology Degree?
In addition to working in private practice, those with a degree in applied psychology can work in a number of settings, including schools, places of business, government agencies, and more. They are not limited to working in a clinical setting.
Step 4: Learn About Applied Psychology Salaries
As Applied Psychology is a general field, it can be hard to provide specific salary information. As a general rule, education level, and licensure mean a lot as they are often required for advancement, rather than serving as a "nice to have." Location, years of experience, and private vs. public employment can significantly impact the salary. According to the Bureau of Labor Statistics, the average salary for psychologists as of the latest available data in 2021 is around $81,000 per year.