Best Psychology Schools in South Carolina
Ready to dig into psychological science and begin a career path that truly allows you to make a difference? Going through a psychology program can be the perfect way to break into the mental health field. You'll have a myriad of options for psychology programs in South Carolina, including both online and in-person degree paths. Here, we'll explore everything you need to know about getting started with a psychology program at a South Carolina higher education institution.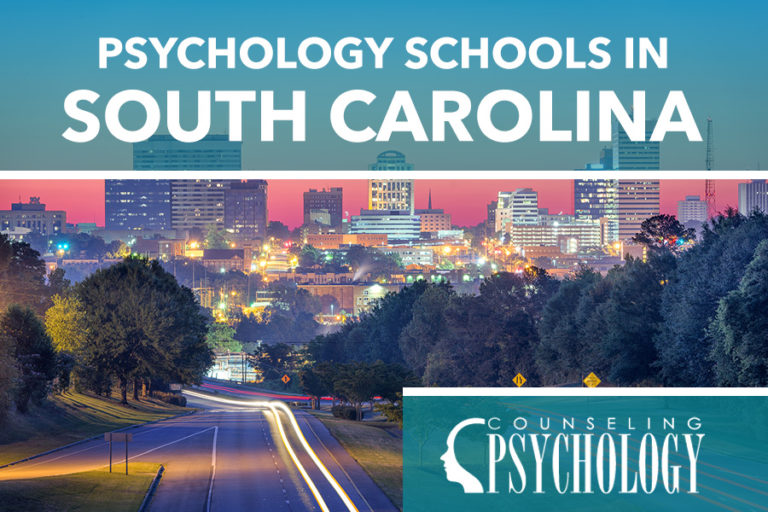 How to Find a Psychology Program in South Carolina
There are several factors that you'll need to consider as you search for the right psychology program for you in South Carolina.
Psychology Degree Pathways in South Carolina
First, you'll need to choose the type of degree you want to get. An associate's degree typically takes about two years, while a bachelor's degree takes four. A master's degree takes two additional years following the completion of a bachelor's degree. A doctoral degree, such as a PhD or a PsyD, can take up to eight years following the completion of a bachelor's degree.
Choose a Psychology Specialty
If you're earning an advanced degree, you may want to focus on a specialty area of psychology. Common specialties include:
Accreditation
It's key that you choose a program that's been accredited by a governing body so that you'll be able to earn your license to practice after you complete your program. The American Psychological Association is a governing body that accredits many psychology programs in the United States.
Online vs. Traditional Psychology Programs in South Carolina
Choosing between an online and traditional psychology program is a key part of deciding what psychology school in South Carolina is the right fit for your needs. Some students prefer a traditional face-to-face experience with their professors, while others prefer the flexibility offered by an online program. Talking with your academic advisor can help you decide what type of program is the right fit for your needs.
Becoming Licensed As a Psychologist in South Carolina
In order to become a psychologist in South Carolina, you'll need to complete your doctoral degree, then submit your preliminary application for licensure. Then, you'll need to go through two years of supervision (you can count one year of work completed during your doctoral program toward this requirement). Finally, you'll need to pass the oral exam from the Board of Examiners in Psychology to receive your license.
List of Psychology Degree Programs in South Carolina
Are you looking for a psychology degree program in South Carolina? Browse our list of psychology programs offering both online and on-campus instruction. Follow the links to learn more about what each school's psychology program offers.
Aiken, SC
Bluffton, SC
Charleston, SC
Clemson, SC
Columbia, SC
Conway, SC
Florence, SC
Greenville, SC
Greenwood, SC
Newberry, SC
Orangeburg, SC
Rock Hill, SC
Spartanburg, SC
Are we missing your school's program or need to update information listed? Please contact us so we can make the necessary changes.