Online Pastoral Counseling Degrees and Programs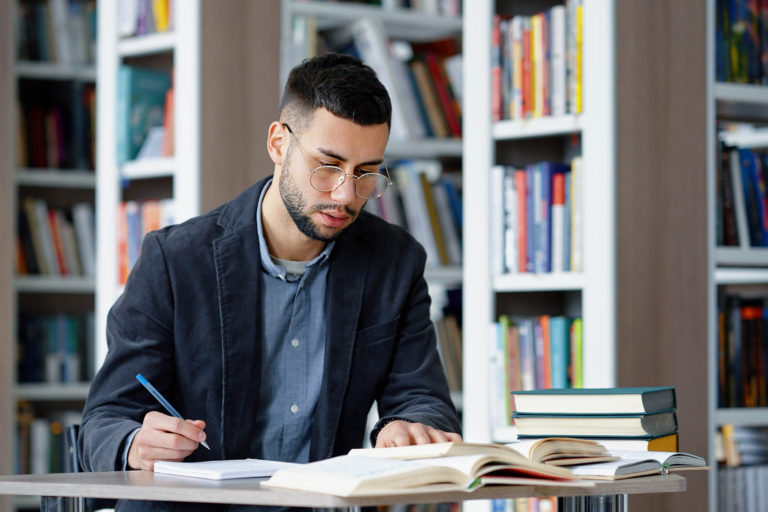 Online pastoral counseling degrees are beneficial for pastors who want to assist their congregation with in-depth psychotherapy sessions. The field of pastoral counseling combines the power of spirituality with methods of modern psychology. Church leaders can apply elements of faith and theology with psychotherapy models to create dynamic sessions that guide individuals, couples, and families toward deeper relationships with one another and God.
In addition to completing an educational program in psychology or marriage and family counseling, pastoral counselors have ministry training and are often credentialed by a community of religious leaders. Even though services are often delivered in a church or other spiritual setting, pastoral counselors still need at least a master's degree in most states.
Choosing the Right Online Pastoral Counseling Degree Program
You want to select an online pastoral counseling degree program that fits your schedule and budget while offering courses that fit your desired career path. To ensure you have the knowledge needed to pass all certification and licensing examinations, make sure the program you select is accredited.
The Association for Clinical Pastoral Education (ACPE) is the primary organization offering accreditation for faith and spiritual-based psychology programs. Many psychology educational programs are also accredited by the Council for Accreditation of Counseling and Related Educational Programs (CACREP).
Now that you understand what you're looking for in a pastoral counseling degree program, let's take a closer look at each of the degrees you need to earn to enter this career field.
Bachelor's Degree
The first step to working as a pastoral counselor is to complete a bachelor's degree in general psychology or another field related to behavioral or social science. If you have already earned a four-year degree in another field, you may still gain entrance to a master's degree program for pastoral counseling.
You may see a variety of degree names when searching for bachelor's degree programs in pastoral counseling. For instance, Johnson University has an online program called the Pastoral Care and Counseling Degree, and Belmont Abbey College has a program for Parish and Pastoral Ministries. Most bachelor's degrees are earned within four years if you attend school full-time.
You need a master's degree to work as a counselor or psychologist in most states, so this degree is only the beginning of your professional education.
Master's Degree
This is the degree that you need to deliver therapeutic pastoral counseling services in any faith-based setting. These programs can require anywhere from 30 to 60 credit hours, and some can go beyond 80 credit hours. Longer programs may deliver more value and better prepare pastors to deliver excellent psychotherapy services, but they also require more time and a more substantial financial investment.
There are many online master's degree programs that cater specifically to pastoral counseling. These programs are different from standard psychology master's programs because they offer training in theology and other faith-based topics.
Once you complete this degree, you can take your state's licensing examination and start working toward your pastoral counseling career. In most states, you will still need to complete some supervised work to maintain your state license.
Graduate Certificate
There are some online graduate certificates available for students who choose not to complete a full master's degree program. It's important to check your state's legal requirements for counselors and therapists in your state. Many states require all counselors to complete a full master's degree program and pass a licensing examination, even if they're operating in a church or other religious-based setting.
If you can follow your intended career path in your state with only a graduate certificate in pastoral counseling, then you can spend less time in school and get to your career much faster. Many certificate programs are short enough that you can complete them in just one or two semesters.
You may also choose a graduate certificate program if you have already earned a master's degree and want to specialize in your training in pastoral counseling. Think of it as extending your overall education in psychology to include material related to biblical studies, theology, and Christian family dynamics.
What Pastoral Counseling Degree is Right for Me?
| | | | | |
| --- | --- | --- | --- | --- |
| | Bachelor's Degree | Master's Degree | Graduate Cert | Ph.D. or PsyD |
| I am interested in gaining entry-level experience in pastoral counseling | x | | | |
| I want to get started in my pastoral counseling career before I pursue more education | x | | | |
| I want to become a licensed professional counselor | | x | | |
| I want to pursue or switch to a niche counseling specialty | | x | x | |
| I already have a counseling degree and want to gain specialized knowledge | | | x | x |
| I want to work in academia, administration, or clinical practice | | | | x |
Pastoral Counseling Degree Program Curriculum
Online pastoral counseling degree programs are a bit different from other psychology degree programs because they focus heavily on Biblical studies and theology. They explore the many ways that Bible-based teaching and guidance can blend with psychotherapy models to create unique counseling opportunities for faith-inspired individuals and groups.
Curriculum ranges from basic courses like Christian Spirituality to niche courses like Theology of Sexuality and Marriage. Psychotherapy models and strategies are discussed through the lens of theological training, giving professionals a solid base of knowledge in both fields while completing a single degree.
Pastoral Counseling Degree Program Clinical Requirements
Pastoral counseling degree programs must follow state requirements in place for all counselors and therapists. For most states, that means completing a certain number of supervised counseling hours after graduating from a master's degree program and passing the state licensing test.
Each state is different, but it's common to require 1,000 hours or more. You may complete some of those hours while a graduate student in most states.
Because you'll be enrolling as an online student, these clinical hours will likely be fulfilled by you in your own community.
List of Pastoral Counseling Degree Programs
Looking for an online or campus-based pastoral counseling degree program near you? Browse our state-by-state school listings below.
Jump to Your State Listings
Arizona
Colorado
Connecticut
Florida
Illinois
Kentucky
Maryland
Massachusetts
North Carolina
Tennessee
Texas
Virginia
Are we missing your school's program or need to update information listed? Please contact us so we can make the necessary changes.