Online Biblical Counseling Degrees and Programs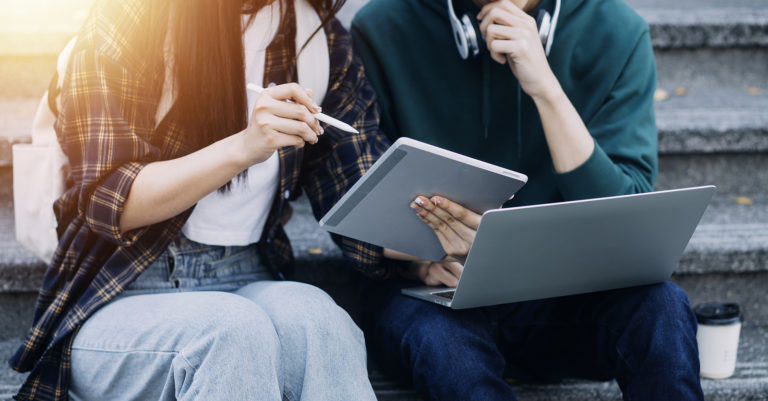 Biblical counseling is a religious-based form of counseling, which draws upon the Christian bible. Biblical passages and teachings are used to help people understand themselves, their relationships, and the world, and thereby work through the challenges of life.
Many pastors offer "pastoral counseling," but this doesn't equate to the biblical counseling the licensed Christian counselors can provide. A biblical counseling degree is likely necessary if you wish to work as a Christian counselor. These degrees can be found online, though they can be hard to find widely available in an online format.
Choosing the Right Online Biblical Counseling Degree Program
Most Christian counselors have at least a master's degree, and some have a doctorate in the field. An online biblical counseling degree will best prepare you for this type of counseling work.
Biblical counseling programs may be accredited by secular organizations, such as the Council for the Accreditation of Counseling and Related Educational Programs (CACREP) or the American Psychological Association (APA). They also can be accredited by Christian or religious bodies, such as The Association of Theological Schools (ATS).
Only the secular accrediting bodies are recognized by states for licensure. This isn't to say that ATS or other religiously accredited schools aren't good, but that they don't meet the standards for licensure as a counselor. You should pursue a CACREP or APA program if you want to work as a licensed counselor.
Bachelor's Degree
Christian colleges and universities don't offer a bachelor's degree in biblical counseling that qualifies for licensure. You can begin to study the Bible and counseling online within an academic setting during your undergraduate years, though.
Many Christian schools have majors in biblical studies, pastoral studies, counseling, psychology, and similar fields. Any of these can prepare you for master's-level work in biblical counseling.
Completing a bachelor's degree program online should take four years of full-time study. The curriculum includes core courses and courses focused on your chosen major. A bachelor's is needed before you can apply to master's or doctorate programs.
Master's Degree
The minimum degree required to be licensed as a counselor is a master's degree, and the degree must be accredited by a state-recognized accrediting body (see above).
Most biblical counselors pursue a master's in biblical counseling, which is usually given as an M.A. or M.A.R. program. Some M.Div. programs may have a biblical counseling track, but these usually aren't accredited by a state-recognized body and don't necessarily qualify for licensure.
Expect to spend one to two years earning an M.A. or M.A.R., and three years if you do find a licensure-qualifying M.Div. program. State-recognized programs will include Christian classes, secular counseling/psychology classes, and extensive clinical work which will be offered within institutions in your location.
Graduate Certificate
An online graduate certificate program affords the opportunity to specifically study biblical counseling, without the peripheral courses that a master's program includes. This may be a good option if you've completed a secular master's in counseling/psychology, but want to specifically practice biblical counseling.
You'll spend six months to one year earning a graduate certificate in biblical counseling online. The certificate alone isn't sufficient for licensure, so it can be taken at a school that's not accredited by a state-recognized body (see above).
Doctorate Degree
Earning a doctorate online can give you access to teaching and leadership positions. You can choose either a Ph.D., a Psy.D., or a D.Min. in biblical counseling. A Ph.D. program is more research-focused and takes four to six years, while a Psy.D. program is more clinically focused and takes three years. Either will let you study biblical counseling at an advanced level.
A D.Min program is similar to a Psy.D. program, except with a more religious emphasis. D.Min. programs may or may not be accredited by state-recognized accrediting bodies.
A secularly accredited doctorate also meets the requirements for licensure. You can pursue a doctorate after any of the other degree programs, including skipping a master's in some cases.
Which Biblical Counseling Degree is Best for Me?
| | | | | |
| --- | --- | --- | --- | --- |
| | Bachelor's Degree | Master's Degree | Graduate Cert | Ph.D. or PsyD |
| I am interested in gaining entry-level experience in biblical counseling | x | | | |
| I want to get started in my biblical counseling career before I pursue more education | x | | | |
| I want to become a licensed professional counselor | | x | | |
| I want to pursue or switch to a niche counseling specialty | | x | x | |
| I already have a counseling degree and want to gain specialized knowledge | | | x | x |
| I want to work in academia, administration, or clinical practice | | | | x |
Biblical Counseling Degree Program Curriculum
Biblical counseling degree programs include a combination of biblical/theological courses, and counseling/psychology courses. Many classes combine the two fields. Some examples of courses are as follows:
Bachelor's Degree: ~120 credits; Intro to Psychology, Old Testament, Systematic Theology, Pastoral Studies
Master's Degree: ~30-60 credits; Group Counseling, Marital Counseling, New Testament Gospels, Personality Development
Graduate Certificate: ~12-20 credits; Group Counseling, Marital Counseling, New Testament Gospels, Personality Development
Doctorate Degree: ~80-120 credits; Difficult Issues in Counseling, Christian Counseling Ethics, Treatment Planning
Biblical Counseling Degree Program Clinical Requirements
A practicum is a critical component of any graduate-level biblical counseling program. The practicum is where students employ what they're learning in a clinical setting.
CACREP-accredited master's programs typically require 600 hours of practicum, and Psy.D. programs usually have 1,500 hours. Ph.D. programs are on par with Psy.D. degrees but might have slightly less because of their research emphasis.
D.Min. programs usually have a comparable requirement to Psy.D. programs, but D.Min. programs might not require a counseling setting for the practicum. This depends largely on what body accredits the D.Min. degree.
Faculty members' networks are the best way to find suitable practicum positions in biblical counseling settings, and in an online program, these networks will likely take place in your own community. Aside from these, a local church or parachurch ministry is the next best place to network.
List of Biblical Counseling Degree Programs
Looking for an online or campus-based biblical counseling degree program near you? Browse our state-by-state school listings below.
Are we missing your school's program or need to update information listed? Please contact us so we can make the necessary changes.