What Types of Counselors Work With Kids?
Counselors who work with children play a critical role in supporting young individuals' mental and emotional well-being. They provide guidance and therapeutic interventions to address various challenges children and their families face. In this article, we will explore four types of counselors who specialize in working with kids: child/pediatric counselors, family counselors, domestic violence counselors, and school counselors, and provide information that you can use to get started in any one of these careers.
Child/Pediatric Counselors
Child or pediatric counselors are mental health professionals specializing in providing counseling services to children and adolescents. They work with young clients to address issues such as anxiety, depression, trauma, behavioral problems, and social difficulties. Child counselors are trained to create a safe and supportive environment for children to express their feelings and emotions.
These counselors typically hold a master's or doctoral degree in counseling or a related field, with specialized training in child development and therapy techniques for kids. They may use various therapeutic approaches, such as play therapy, art therapy, and cognitive-behavioral therapy (CBT), to effectively engage and connect with their young clients.
The Association for Child and Adolescent Counseling (ACAC) is a prominent organization related to child counseling. It offers resources, professional development opportunities, and a community for counselors working with young populations. Membership in ACAC provides access to the latest research and best practices in child counseling, enhancing the quality of care provided to young clients.
Family Counselors
Family counselors focus on improving family dynamics and relationships by facilitating communication, resolving conflicts, and promoting understanding among family members. They work with children and their families to address issues such as parenting challenges, family transitions, and sibling conflicts. Family counselors recognize the interconnectedness of family systems and consider the family as a unit when providing therapeutic interventions.
In order to become a family counselor you will need a master's degree in family counseling, and some experience in the field. The American Association for Marriage and Family Therapy (AAMFT) is a prominent organization in the field of family counseling. It provides accreditation and resources for family therapists, including those specializing in counseling children and adolescents. AAMFT membership provides access to specialized training and networking opportunities with other professionals in the family counseling field.
Domestic Violence Counselors
Domestic violence counselors work with children and families affected by domestic violence, offering support and interventions to help survivors heal from trauma and rebuild their lives. These counselors may provide individual counseling, group therapy, and advocacy services to address the complex needs of their clients.
Working with victims of domestic violence requires a deep understanding of trauma-informed care and sensitivity to the unique challenges faced by survivors. Domestic violence counselors may collaborate with other professionals, such as legal advocates and social workers, to ensure comprehensive support for their clients.
The National Coalition Against Domestic Violence (NCADV) is an organization that offers resources, training, and support for professionals working with domestic violence survivors, including counselors who work with children exposed to domestic violence. Membership in NCADV can provide access to valuable training and networking opportunities to enhance the effectiveness of counseling services.
School Counselors
School counselors are essential members of educational institutions, supporting students' academic, social, and emotional development. They work with children and adolescents to navigate academic challenges, address behavioral issues, and provide personal and career development guidance.
School counselors collaborate with teachers, parents, and administrators to create a positive and inclusive school environment that fosters students' overall well-being. They may conduct individual counseling sessions, group counseling, and classroom guidance lessons to address various student needs.
To become a school counselor, you will, at the very least, need a master's degree in school counseling. The American School Counselor Association (ASCA) is a leading organization that provides resources, best practices, and professional development opportunities for school counselors. Membership in ASCA allows school counselors to access valuable resources, connect with peers in the field, and stay updated on the latest trends in school counseling.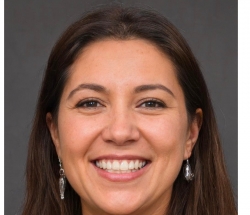 Latest posts by Tara Moretti, LMHC
(see all)