Best Ph.D. and PsyD Degrees in Child Psychology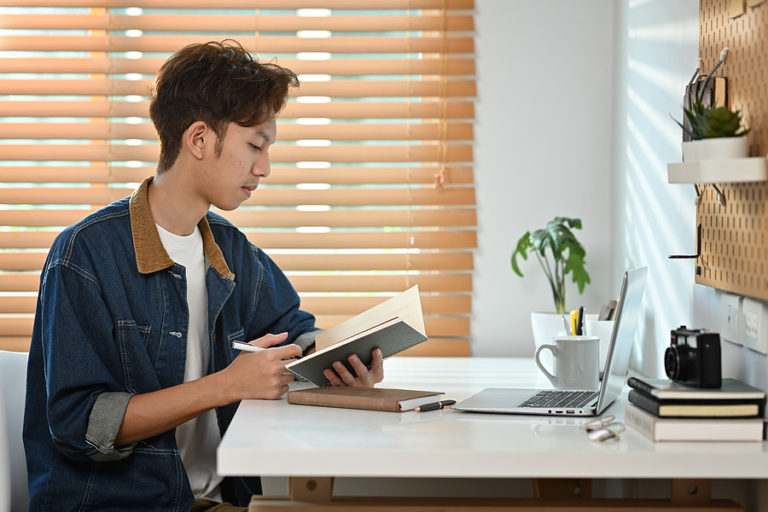 A doctorate degree in child psychology provides a comprehensive and in-depth study of child development, behavior, and mental health. This is the most advanced academic degree program in the field.
Once completed with the extensive study, you'll be qualified for a range of high-level careers within child psychology. Students who graduate work as cold psychologists, school psychologists, child advocates, caseworkers, behavior therapists, early childhood educators, policymakers, researchers, and in other fields.
You can expect to support children facing a variety of challenges. They may work with children who are struggling with mental health issues, emotional difficulties, social anxiety, developmental disabilities, or other challenges. With a doctorate, you may be working one-on-one with children, or you might have a more administrative role.
Many online doctorate programs in child psychology exist, though they are not as common as traditional programs. Learn more about these programs and how to complete your doctorate degree in child psychology online by reading the sections below.
2023 - Best Doctorate Degree in Child Psychology Programs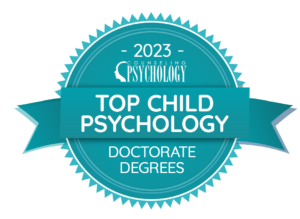 CounselingPsychology.org ranks Doctoral Degrees in Child Psychology based on factors such as the completion rate of the program, affordability and cost of living, competitiveness of the institution, and the diversity and breadth of courses offered. We also take into account the years of faculty experience, to ensure that students receive the best education possible. Click here to learn more about our methodology.
Nova Southeastern University
Nova Southeastern University is a private, nonprofit university located in Fort Lauderdale, Florida. The university is home to over 20,000 students and offers over 175 different degree programs, including a Doctorate Degree in Child Psychology. NSU is one of the largest independent universities in the United States.
The University of Miami is a private university located in Coral Gables, Florida. It has over 16,000 students and offers a Doctorate Degree in Child Psychology. With its diverse and vibrant campus life, the University of Miami provides a top-notch education that is sure to prepare students for success.
Florida International University
Florida International University (FIU), located in Miami, FL, is a public university with over 50,000 students. It offers a wide range of undergraduate, graduate, and doctoral degree programs, including a Doctorate in Child Psychology. It is a large, comprehensive and diverse institution, providing students with an enriching educational experience.
What Will I Learn in an Online Child Psychology Doctorate Program?
Doctorate degrees involve extensive study of their subject matter, either from a research-focused or a clinically focused perspective.
The more research-centric degree is a doctor of philosophy or Ph.D. This type of program typically involves two years of classes and another two to four years of research and writing. There's a practical component as well, but it's not as long as the Psy.D. degrees. The total time for a Ph.D. program is usually four to six years following a master's degree program.
The more clinically centric degree is a doctor of psychology or Psy.D. The program involves some research and writing, but it's much heavier on classroom work and practical work. The practicum of a Psy.D. degree is often 1,500 hours of supervised work. In most cases, these degrees can be completed in three years.
Regardless of which degree you choose, both will have certain common classes. Some online classes you might take are:
Abnormal Child Psychology
Child Assessment and Evaluation
Developmental Disabilities
Ethical and Legal Issues in Child Psychology
Admissions Requirements for a Doctorate in Child Psychology
Child psychology doctorate programs can be highly competitive, and many schools look for students who exceed their minimum requirements. Moreover, the minimum requirements can vary from one school to another.
In general, you should expect to supply the following items when applying for one of these programs:
Bachelor's degree in psychology or any other field
Master's degree in psychology or a closely related field (not always required)
GPA that meets the program's minimum requirement (usually ~3.5)
Scores from the Graduate Record Examination (GRE)
Letters of recommendation from academics and professionals
Personal essay outlining the reason for applying to a program
CV listing academic and professional accomplishments related to the field
Interview with a faculty member or director of the school's program
Application fee (usually fairly small compared to tuition)
More competitive programs might want you to have a graduate certificate, additional master's degree, extensive professional experience, or other additional qualifications.
List of Child Psychology Doctorate Degree Programs
Find an online or campus-based doctorate degree program in psychology today – our state-by-state listings make it easy to find a great program near you.
Are we missing your school's program or need to update information listed? Please contact us so we can make the necessary changes.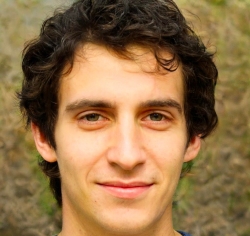 Latest posts by Joel Gill
(see all)