Online Child Psychology Degrees and Programs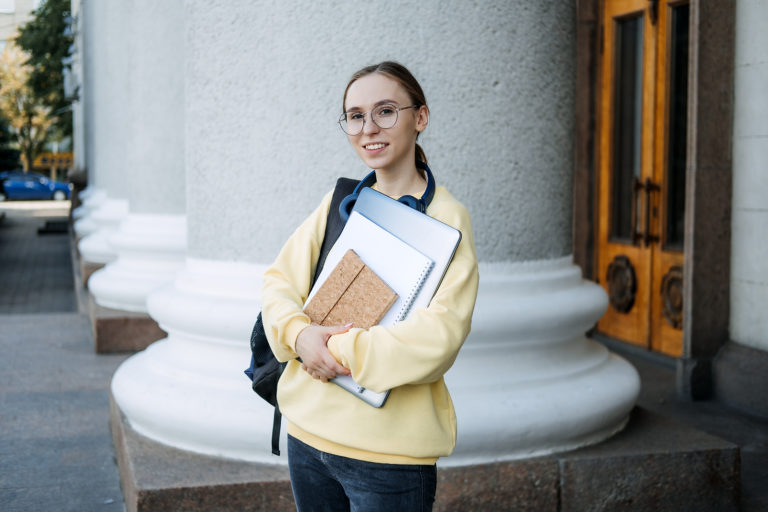 Child psychologists work with kids ranging from preschool to grade-school age. They can help with mental disorders, trauma processing, trouble in school, difficulties interacting with peers or parents, and more. Different opportunities are possible at different degree levels, so people can typically work in this field even before attaining a doctorate.
Many options exist online for those looking to get their degree in child psychology and start a child psychology career. To learn more about the many online programs available in this rewarding field, continue reading the sections below.
Choosing the Right Online Child Psychology Degree Program
A variety of online degree programs exist to prepare you for work in child psychology. Some are fully online, some are traditional offline programs, and others may hybridize the two methods. It is more likely to find an all-online program at the bachelor's level than higher. Many of the higher degree programs require some practical experience, necessitating an offline or physical portion, however, some online programs will accommodate online learners by allowing you to complete these hours locally.
The master's degree opens the door to well-paying positions, and many students choose this option. However, a doctorate is needed to be a licensed clinical child psychologist and to make the most money, so it is definitely worth considering.
No matter which degree program you choose, it is imperative to make sure that it is accredited. Accreditation ensures that your degree will be useful for employment, licensing, or as a prerequisite for a higher-level degree program. For psychology degree programs, the American Psychological Association's accreditation is the one to look for.
Bachelor's Degree
The full name of this degree depends on the school. For example, at Southern New Hampshire University, the online bachelor's degree program in child psychology provides credits toward a Bachelor of Arts (BA) in Psychology with a concentration in child and adolescent development. Non-licensed positions in health care, social services, and education are possible at this level. At the child psychology bachelor's level, the curriculum is heavy on foundational psychology courses as well as unrelated subjects meant to ensure that you are a "well-rounded" graduate.
Master's Degree
Moving up to a master's degree in child psychology opens the doors to career paths that can pay a comfortable salary. In some states, this degree allows you to be licensed as a school psychologist, among other options. At this level, the coursework is more specialized. Some typical online courses you may take include Ethics and Law in Psychology, Developmental Psychology, Multicultural Issues in Psychology, and Measurement and Assessment. The specific names of these and other courses may vary by institution.
Doctorate Degree
A doctorate degree in child psychology is needed for becoming a licensed clinical child psychologist and also opens the doors to positions of higher authority within the framework of school psychology and other child-centric mental health professions. There are two forms that apply: the PsyD and the Ph.D. If you want to do research and academic work, go for the Ph.D. If you'd rather work in clinical practice, choose the PsyD. In this program, you'll gain clinical experience under an already-licensed child psychologist, so be sure to look for programs that allow local practicum for online learners.
Which Child Psychology Degree is Right for Me?
| | | | | |
| --- | --- | --- | --- | --- |
| | Bachelor's Degree | Master's Degree | Graduate Certificate | Ph.D. or PsyD |
| I am interested in gaining entry-level experience in child psychology | x | | | |
| I want to get started in my child psychology career before I pursue more education | x | | | |
| I want to pursue a non-patient-facing role in child psychology | x | x | | |
| I want to pursue or switch to a niche child psychology specialty | | x | x | |
| I already have a child psychology degree and want to gain specialized knowledge | | | x | x |
| I want to conduct research on child psychology | | x | | x |
| I want to become a licensed child psychologist and treat patients | | | | x |
| I want to work in academia | | | | x |
Child Psychology Degree Program Curriculum
Online degree programs in child psychology focus on learning related subjects such as child development, general psychology, and measurement and assessment of youthful patients. At the bachelor's level, you can also expect to learn general educational subjects such as English, history, and various forms of math.
Bachelor's Degree: 120 credits are typically required. If you take and successfully pass 15 credits' worth of classes every fall and spring, you'll get the degree in four years.

Master's Degree: 30 credits are all that are needed to move up to a master's degree, but a dissertation may also be required by some universities.

Doctorate Degree: There is a bit more variance in credit requirements when it comes to the doctorate degree, with a range of credit hours starting in the mid-80s. However, you will also need to accumulate practicum hours in a real-life counseling setting in order to get the degree. This, as well as a requirement for a doctoral thesis, puts the average time for getting this degree at four years.
Child Psychology Degree Program Clinical Requirements
Becoming licensed requires between 1,500 and 6,000 hours of clinical experience. The best doctoral programs will include at least some of this as part of the degree requirement so that you can apply for a license soon after you graduate. For this requirement, you will be placed under the supervision of a practicing child psychologist. The practicum aspect of your education may be referred to as an internship, externship, or by some other name. Details will vary by institution.
During this time, your supervisor may assign you specific tasks, talk to you about the details of your interactions with patients, and answer your questions about how they approach patients or specific cases. Practicum experience not only gives you a chance to take on real-world cases but also to iron out the details of concepts that you have heretofore only heard about in class. As previously mentioned in the article, it's important to consider that some online doctorate programs will allow you to complete practicum or internship hours in your local community, but not all will have this option, so be sure to do your research thoroughly before enrolling.
List of Child Psychology Degree Programs
Looking for an online or campus-based child psychology degree program near you? Browse our state-by-state school listings below.
Jump to Your State Listings
Alabama
Alaska
Colorado
Florida
Illinois
Massachusetts
Minnesota
Missouri
Nebraska
New York
Ohio
Pennsylvania
Are we missing your school's program or need to update information listed? Please contact us so we can make the necessary changes.