Best Online Bachelor's Degrees in Positive Psychology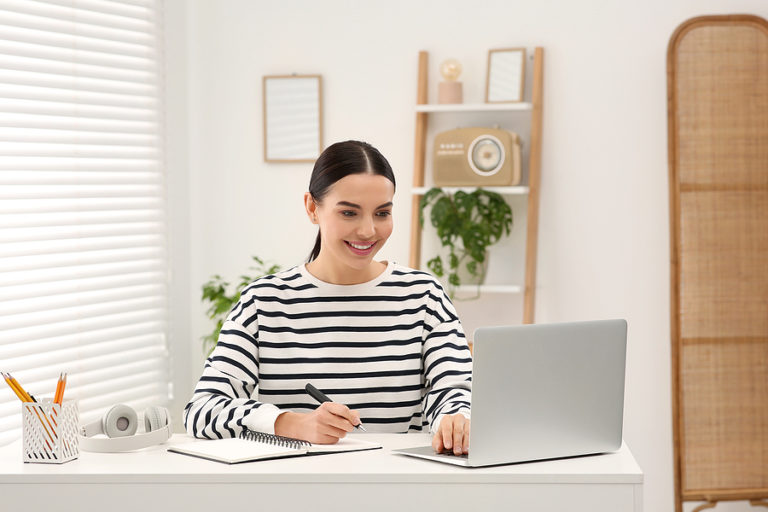 A bachelor's degree in positive psychology provides students with a comprehensive understanding of the principles and applications of positive psychology, emphasizing the promotion of well-being and optimal functioning. This degree equips graduates with a strong foundation in psychology alongside specialized coursework in positive psychology topics such as positive emotions, character strengths, resilience, and positive interventions. Online bachelor's programs in positive psychology can help students reach their goals in a streamlined, convenient format – making higher education much more accessible.
With an online bachelor's degree, individuals can pursue various careers in positive psychology. Graduates may find opportunities in human resources, coaching, counseling, social services, or education, where they can apply positive psychology principles to enhance individual well-being and organizational culture. They may also work in settings such as schools, non-profit organizations, government agencies, or private corporations, making a positive impact on individuals, communities, and society at large. Additionally, a bachelor's in positive psychology can set students up for further study in the field, such as a master's degree or graduate certificate in positive psychology.
What Will I Learn in an Online Positive Psychology Bachelor's Degree Program?
In a positive psychology bachelor's degree program, students gain a comprehensive understanding of the theories, research, and practical applications of positive psychology principles. This four-year program requires roughly 120-130 total credits to complete. Through a combination of core psychology courses and specialized positive psychology coursework, students develop the knowledge and skills necessary to promote well-being and enhance human flourishing. Some typical courses and topics covered in a campus-based or online bachelor's degree program in positive psychology include:
Introduction to Psychology
Developmental Psychology
Abnormal Psychology
Positive Emotions
Character Strengths
Resilience
Well-being
Positive Interventions
Positive Relationships
Positive Education
Research Methods in Positive Psychology
These courses provide students with a solid foundation in psychology while focusing on positive psychology concepts such as understanding and cultivating positive emotions, identifying and utilizing character strengths, fostering resilience, and implementing positive interventions to enhance well-being. Students also gain insights into the importance of positive relationships and how positive psychology principles can be applied in educational settings. Through research methods courses, students learn the skills to critically evaluate scientific literature and conduct their own research in the field of positive psychology. Overall, an online bachelor's degree in positive psychology equips students with the knowledge and tools to contribute to individual well-being, personal growth, and the development of thriving communities.
Admissions Requirements for a Bachelor's in Positive Psychology
An online bachelor's degree in positive psychology offers individuals the flexibility to pursue their education remotely while gaining a comprehensive understanding of the principles and applications of positive psychology. These programs provide an accessible pathway for students to explore the field and prepare for a career centered around promoting well-being. Admissions requirements for online and campus-based bachelor's programs in positive psychology may vary depending on the institution, but here are some typical requirements:
High school diploma or equivalent
Completed application form and application fee
Transcripts from previous educational institutions
Minimum GPA (usually around 2.5 or higher)
Personal statement or essay outlining interest in positive psychology
Letters of recommendation (usually 1-2)
SAT/ACT scores (may be optional or waived for some programs)
Resume or curriculum vitae highlighting relevant experiences
Interview (may be required by some institutions)
English language proficiency for non-native English speakers (if applicable)
It's important to note that specific requirements can vary from program to program, so prospective students should review the admissions criteria of their desired institution for the most accurate and up-to-date information.
List of Positive Psychology Bachelor's Degree Programs
Find an online or campus-based bachelor's program in positive psychology today – our state-by-state listings make it easy to find a great program near you.
Jump to Your State Listings
Arizona
1151 S Forest Ave.
Tempe
,
AZ
85281
(866) 277-6589
Iowa
1000 N 4th Street
Fairfield
,
IA
52557
(641) 472-1110
Are we missing your school's program or need to update information listed? Please contact us so we can make the necessary changes.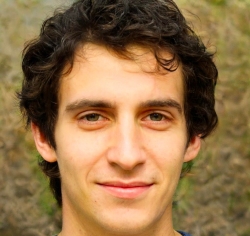 Latest posts by Joel Gill
(see all)