How to Become a Crisis Intervention Specialist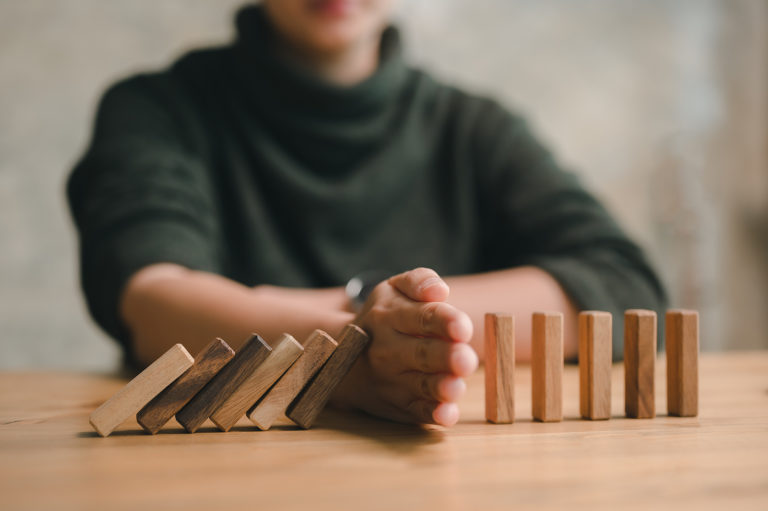 Today, the term "crisis" appears in all forms of media, including online news, television shows, and newspaper headlines. When a crisis occurs — whether it's a physical, mental, or social one — people are sometimes driven to their breaking points. They can be unable to handle scenarios in which they find themselves due to a lack of skills and/or resources.
A crisis intervention professional intervenes when these problematic scenarios occur. Although it's a rewarding and satisfying profession, students pursuing a career in crisis intervention should think carefully about whether the profession is right for them. It's a demanding job that comes with the possibility of long hours, challenging circumstances, and a high risk of burnout.
Step 1: Complete a Crisis Intervention Specialist Degree
A bachelor's degree is the initial requirement for landing a job in crisis intervention. Majors that include psychology, sociology, gender and women's studies, education, or social work are often chosen by students. Note that you can work in the area of crisis intervention with a bachelor's degree, but you cannot work in one-on-one settings with patients. A master's degree in social work or psychology is necessary for individual intervention counseling.
You can decide to pursue a master's in psychology or counseling after receiving your bachelor's degree, since both will allow you to deal with patients individually. With an advanced degree, you can work on more involved issues in a broader range of situations. Crisis counseling is often its own major at the master's level (and occasionally at the bachelor's level), and a more advanced degree offers a stronger basis for working as a crisis intervention specialist.
Some specialists may even decide to pursue a Ph.D., which calls for them to contribute significantly to the common body of knowledge in some manner by publishing in peer-reviewed journals, in addition to understanding the fundamental principles of the discipline. A Ph.D. can help you progress professionally and make it easier for you to find work in academia or as a crisis intervention instructor.
Step 2: Become Licensed as a Crisis Intervention Specialist
Other than what's often necessary for a license to operate in the profession, there are no formal education or training requirements to become a crisis intervention expert. For instance, you only need to have a license before you can work in a large company, perform individual crisis management out of your own office, or find employment at a facility that provides counseling.
Since so few educational institutions provide a course of study or degree that's entirely focused on crisis intervention, many professionals opt for certifications (such as those provided by the American Institute of Health Care Professionals [AIHCP]) instead, which also help them develop in their employment.
Certification demonstrates that an applicant has experience above and beyond what's shown by an existing, more generic degree. Crisis intervention professionals can get certified in a variety of specific areas, including intervention theory, treatment planning, nonviolent crisis intervention, therapeutic stress management, trauma and crisis counseling, intervention evaluation and treatment, and more.
Internship / Practicum Experience
Numerous crisis intervention positions in the public and commercial sectors, as well as those in nonprofit organizations, provide possibilities for continuing education, allowing specialists to add to their credentials and broaden their career options.
Examination
While there's no standardized exam or test for crisis intervention specialization per se, those who choose to be certified by the AIHCP (see above) must pass examinations related to their continuing education courses.
State Requirements
Different states have different licensing requirements for crisis intervention specialists. Check with your state for the requirements that apply to you.
Step 3: Apply for a Crisis Intervention Specialist Job
A counselor's main responsibility as a crisis intervention expert is to support a patient's psychological reaction to a given circumstance. Short-term crises often last no more than a month, but within that four-week period, a person will need more care during the acute time, which typically progressively fades away. However, this doesn't imply that a crisis's consequences don't last. For this reason, crisis intervention specialists need to undergo specific training in order to lessen emotional harm that's capable of stretching on for a long time.
To assist those who are impacted by a crisis, a crisis intervention professional might meet with clients at their homes, workplaces, or other locations where a terrible incident has happened. For the purpose of assisting people in receiving the care they need, they may also instruct other individuals in crisis intervention and services coordination. If required, they may suggest that those who are impacted seek long-term therapy if it's obvious that just a few sessions won't be sufficient to treat emotional trauma.
To succeed in their position, a crisis intervention professional requires a wide range of knowledge and skills. These consist of, but are not always limited to:
• Recognizing the usual repercussions of loss and sorrow
• Being cognizant of the social services that are offered to various people
• Coordinating services with various governmental or humanitarian agencies
• Possessing empathetic listening abilities
• Having the capacity to support a patient in making healthier decisions in a professional and calm way, without passing judgment
• Having knowledge of the development of post-traumatic emotional states
What Careers Can I Pursue With a Crisis Intervention Specialist Degree?
Prospective crisis intervention experts should thoroughly research a job description before taking a position. Long hours and challenging settings are something that some individuals can handle while others cannot. Similarly to this, watching abuse and assisting victims may inspire sympathy in some people while horrifying them to the point of being rendered helpless and ineffectual. Before taking a position in this field, it's essential that an applicant is aware of their own nature and skills as well as what each job entails. If such awareness doesn't exist, the outcome can be quick burnout — or worse.
In any event, it's essential that a crisis intervention specialist schedules downtime to recover. In such a taxing role, even individuals who enjoy their job risk burning out. By scheduling sufficient break time and self-care, it's much easier to prevent sudden burnout.
In 2019, 351,000 substance abuse, behavioral disorder, and mental health counselors (which include crisis intervention specialists) were employed in the United States, according to the U.S. Bureau of Labor Statistics (BLS). Substance abuse, behavioral disorder, and mental health counselor employment is expected to grow at a 22% rate during the 2021-2031 decade, generating some 77,500 new positions.
Where Can I Work With a Crisis Intervention Specialist Degree?
Specialists in crisis intervention may work in a range of locations, such as classrooms, offices, mental hospitals, refugee camps, medical facilities, clinics, their own offices, or in many places at once. Crisis counselors are often employed by state agencies and/or nonprofit groups, although these roles usually demand a greater degree of education than others.
Telephone crisis experts, counselors that work directly with government organizations (such as the Federal Emergency Management Agency [FEMA]), domestic abuse counselors, counselors at police departments, sexual assault intervention specialists, and other positions are all included in the field of crisis intervention.
Step 4: Learn About Crisis Intervention Specialist Salaries
Substance abuse, behavioral disorder, and mental health counselors (which include crisis intervention specialists) earned an average yearly salary of $53,490 in the U.S. as of 2021, according to the Bureau of Labor Statistics (BLS). Substance abuse, behavioral disorder, and mental health counselors' median annual wages, according to the BLS, range from $59,790 in California to $49,480 in Pennsylvania, two of the states with the greatest employment levels in this profession. A crisis intervention expert with an advanced degree who's worked in the field for a while is likely to make more money due to their degree and the fact that income generally increases with experience.