How to Become a Community Mental Health Counselor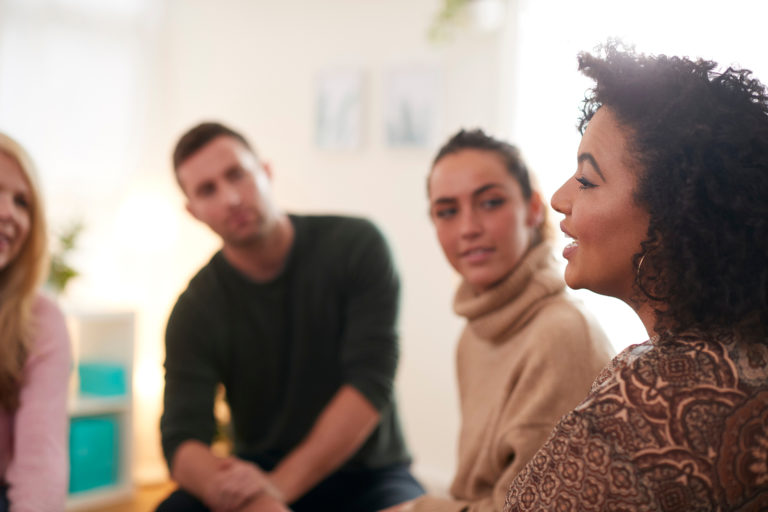 Community mental health counselors help individuals with the specific mental health challenges that they face. Many of these counselors work in impoverished areas, where crime, violence, poverty, and other issues weigh down many people. Access to other therapy services is often limited in these communities, so the work that community counselors do is especially important.
To become a community mental health counselor, you'll need to meet both academic and professional requirements. These take years to complete.
Step 1: Complete A Community Mental Health Counselor Degree
You'll have to complete two degree programs in order to become a community mental health counselor. These are a bachelor's and a master's:
Bachelor's Degree: Bachelor's degrees take four years to complete, and can be started immediately after high school. You'll need a bachelor's before applying to master's degree programs. You can choose to major in something related to community counseling, such as social sciences, behavioral sciences, human services, or psychology. Master's programs don't require that you choose one of these majors, however.
Master's Degree: Master's degrees take two years to complete in most cases. They can be started after you have your bachelor's degree, and are required before you can become licensed.
Your master's degree must be in counseling or a related field. Look for programs that are accredited by CACREP or a similar entity. Accredited programs will all include a practicum of ~600 hours, where you'll gain valuable experience working with clients.
No other degrees are required to become a licensed counselor. You might want to complete one of the following, though:
Associate Degree: An associate degree requires two years, and can be started after high school. This is useful if you need to boost your GPA and/or want to reduce tuition costs. Associate programs tend to have lower admission requirements and cost less than bachelor's programs. You should be able to apply for an associate degree toward any bachelor's requirements. Confirm that the degree will count toward two years of your bachelor's work before beginning, however.
Graduate Certificate: A graduate certificate requires six to twelve months, and can be completed after a master's (or bachelor's) program. You can use a graduate certificate to specialize in community mental health counseling, especially if your master's program didn't have this specialization.
Doctorate Degree: A doctorate degree, such as a psychology Ph.D. or PsyD, requires an investment of three to six years, or possibly longer. The degree will prepare you for high-level and supervisory work. Most programs require a master's degree and several years of experience.
Step 2: Become Licensed as a Community Mental Health Counselor
Upon completing the academic requirement of a master's degree, becoming licensed as a community mental health counselor requires two additional steps.
Supervised Counseling Hours
First, you'll have to complete supervised hours providing counseling services under a licensed professional counselor (LPC). Most states require between 1,500 and 3,000 hours, but specific requirements vary. Expect to spend your first year or two after graduating working on this requirement.
Licensure Examination
States require all counselors, including community mental health counselors, to pass a licensing exam. This is a general exam for counselors, and not specific to any one specialization.
The most common licensing exam is the National Clinical Mental Health Counseling Exam. Some states accept other exams as alternative options.
State Requirements
Each state sets its own particular counseling licensure requirements. Be sure to confirm that your academic and professional work will satisfy the particular requirements of the state you want to be licensed in.
Step 3: Apply for a Community Mental Health Counselor Job
Once licensed, you can apply for community mental health counselor jobs as an LPC. There are numerous opportunities in underserved communities, as well as other places.
What Careers Can I Pursue With a Community Mental Health Counselor Degree?
A community mental health counselor degree can prepare you for all manner of mental health counseling jobs. You'll be best prepared for community mental health counselor jobs, though.
As a community mental health counselor, you can expect to work with individuals, organizations, and local governments. Community counselors provide direct client counseling services, both to help individuals and to understand the needs of a community. They'll then collaborate with nonprofits, civic groups, and government officials to alleviate the underlying conditions that plague a community.
Where Can I Work With a Community Mental Health Counselor Degree?
With a degree in community mental health counseling, you'll be prepared for jobs at hospitals, schools, substance abuse clinics, shelters, and local community organizations. Few community counselors open private practices, largely because individuals in the communities they serve can't afford to pay for counseling.
Step 4: Learn About Community Mental Health Counselor Salaries
Glassdoor pegs the median annual salary of community mental health counselors at $57,366. Most earn between $47,000 and $70,000, but anywhere between $40,000 and $83,000 is possible. Things like location, experience level, degree level, and type of employer will all impact salary capabilities for community mental health counselors.