How to Become a Couples Counselor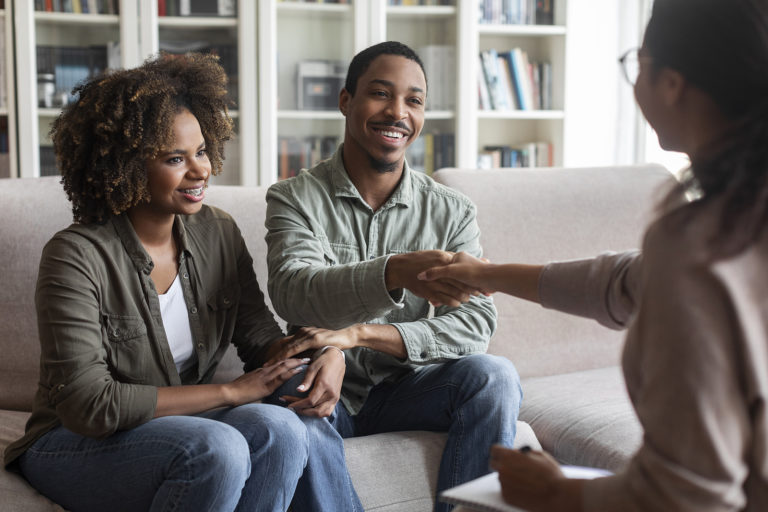 Couples counseling, more commonly known as marriage counseling or even marriage and family counseling, involves working with couples to resolve their differences. The goal is often to preserve a marriage, but when others in the family are involved, it may be to improve relations between them all or help resolve behavioral issues.
This type of counseling has important differences from others. It involves at least two people, other than the therapist, at most appointments. The proceedings can start out or become adversarial. Finally, the goal is to "treat relationships" rather than the individuals within them. All of this can make it more stressful to be a couples counselor than another type of mental health professional.
Another thing to note is that even though many people still call this sort of therapy "marriage counseling," more and more who sign up for it are not married. Because of this, the newer term "couples counseling" is likely to become more prevalent over time.
Step 1: Complete a Couples Counseling Degree
The educational pathway for a prospective couples counselor may involve several degrees. Choices include:
Step 2: Become Licensed as a Couples Counselor
The licensing requirements for couples counseling depend not only on your state but which specific title you want to use. For many, that title is marriage and family counselor, so we will use its typical requirements as an example.
Unlike many psychological professions, a doctorate is not typically required for a license. Instead, a master's degree is enough. The degree must come from an appropriately-accredited program; CACREP is a respected accrediting body.
Internship / Practicum Experience
A two-year internship is typically required for this license. What counts as "two years" may vary; states typically state it as a number of hours, broken down into unsupervised and supervised practice. Check with your state to be sure of the specifics.
Examination
A national examination, created by the Examination Advisory Committee of the Association of Marital and Family Therapy Regulatory Boards, must be passed. It is also typical to need to pass a state examination that focuses on the laws of that state as they pertain to this type of therapy.
Some states also insist that applicants pass more exams or take state-run short courses, such as a course focused on domestic violence and one that centers on AIDS.
States also have fees associated with getting a license and/or taking exams and state-run courses.
Step 3: Apply for a Couples Counselor Job
Many organizations need couples counselors, either working alone or as part of a team. Private practice is also an option.
What Careers Can I Pursue With a Couples Counselor Degree?
Where Can I Work With a Couples Counselor Degree?
Social services organizations
Outpatient mental health facilities
Step 4: Learn About Couples Counselor Salaries
There is a tremendous range in salaries in this general field, with some of the differences being dependent on the specific title one has. Of course, your specific degree type, experience level, geographic location, and type of workplace all factor in, as well.
The reported range for a "marriage and family therapist" is from $40,000 – $79,000 per year. Meanwhile, a "marriage counselor" can make an average of $131,000 per year.