Online Educational Psychology Degrees and Programs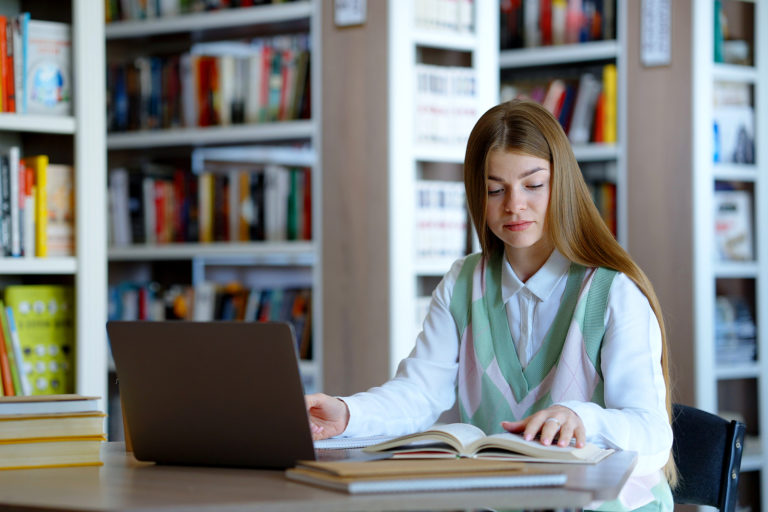 Educational psychologists study students in educational settings. They use educational theory and practice, cognitive psychology, and other methods. Educational psychologists explore how different teaching styles relate to learning outcomes. They also help teachers and schools to support learning outcomes.
There are several online educational psychology degree programs of all levels available to those looking to earn a degree from the comfort of their own home. To learn how to find, apply to, and graduate from these programs, continue reading below.
Choosing the Right Online Educational Psychology Degree Program
The American Psychological Association (APA) is an accrediting body for psychologists. Programs that are not accredited may lead to students not being able to find work in educational psychology. They may have their licensure scrutinized by a licensing board.
Each state has its own licensing requirements. There is no formal organization for the licensure of educational psychologists. The Association of State and Provincial Psychology Boards is responsible for the licensure and certification of psychologists in the U.S. and Canada.
Students usually need to earn a doctorate degree to work as educational psychologists. Some students earn a master's degree and a graduate certificate.
Bachelor's Degree
Students are not likely to find a bachelor's degree program in educational psychology. Many students earn a bachelor's degree in psychology, offered either in a traditional classroom setting or in an online format. One example is the Online Bachelor of Arts in Psychology program at Arizona State University.
Master's Degree
Earning an online master's degree is a path for students who want to become educational psychologists. Students either earn a master's degree to start practicing or as a gateway to earning a doctorate degree.
The University of New Mexico offers several programs, including ones with an online format, for future educational psychologists. The Master of Arts in Educational Psychology provides students with a research-based curriculum with "an integrated sequence of courses and other learning experiences." Students gain an understanding of the connection between learning, teaching, human development, and assessment.
Students complete the program in four semesters. There is a thesis and a non-thesis option.
Here are a few sample courses that may be available to you online:
M.S. in Educational Psychology with a specialization in research, measurement, and statistics
Online M.Ed. in Educational Psychology with specialization in school counseling
Online M.Ed. in Educational Psychology with specialization in creativity and cognition
M.Ed. or M.S. in Educational Psychology with a specialization in developmental sciences.
Graduate Certificate
Graduate certificates offer students the opportunity to gain additional skills and knowledge. Some online programs, such as the Certificate in Applied Behavioral Analysis program at Texas A&M University, may lead to additional certification or licensure.
Doctorate
With an online doctorate in educational psychology, students gain advanced skills in research methodology. They gain hands-on research experience through research internships or seminars and complete oral and written examinations and a dissertation.
The students who enroll in an online doctorate degree program often tailor some of their elective courses to their interests in either research or practice.
Which Educational Psychology Degree is Right for Me?
| | | | | |
| --- | --- | --- | --- | --- |
| | Bachelor's Degree | Master's Degree | Graduate Certificate | Ph.D. or PsyD |
| I am interested in gaining entry-level experience in educational psychology | x | | | |
| I want to get started in my educational psychology career before I pursue more education | x | | | |
| I want to pursue a non-patient-facing role in educational psychology | x | x | | |
| I want to pursue or switch to an educational psychology specialty | | x | x | |
| I already have a psychology degree and want to gain specialized knowledge | | | x | x |
| I want to conduct research in psychology | | x | | x |
| I want to become a licensed psychologist and treat patients | | | | x |
| I want to work in academia | | | | x |
Educational Psychology Degree Program Curriculum
The number of required credit hours and program topics varies by degree and by specialization.
Bachelor's: An online bachelor's degree in psychology requires the completion of 117 to 120 credit hours of study. Sample courses include Research Methods, Personality Theory and Research, and Learning and Motivation.
Master's: Students complete 30 to 36 credit hours of study, up to 400 clinical hours, an internship or a capstone project.
Courses include Survey of Research Methods in Education, Lateral Thinking, and Emerging Technologies for Learning.
Graduate Certificate: Online graduate certificate programs require completing about 15 semester hours of study and a bachelor's or master's degree.
Some courses include Quantitative Research and Introduction to Program Evaluation.
Doctorate: A Doctorate in Educational Psychology requires around 91 credit hours of study, up to 12 hours in dissertation research, and other requirements.
Sample courses include Conducting Quantitative Educational Research and Principles of Classroom Learning.
Educational Psychology Degree Program Clinical Requirements
Most online psychology programs require students to complete an internship or clinical hours. The Bachelor of Science in Psychology program at the University of Alaska Fairbanks explains that their Practicum in Psychology consists of 50 clock hours per credit hour.
The online M.Ed. in Educational Psychology: Emphasis in School Counseling at the University of New Mexico requires students to complete 400 clinical hours. Doctorate programs in educational psychology require students to complete internships or clinical hours.
The number of required hours may not be listed on the school's site. Students may be directed to see an adviser.
Students are placed in internships or clinical placements based on their specialization, goals, or interests. Advisers work with students to determine placements.
List of Educational Psychology Degree Programs
Looking for an online or campus-based educational psychology degree program near you? Browse our state-by-state school listings below.
Jump to Your State Listings
California
Colorado
Connecticut
Florida
Georgia
Illinois
Indiana
Iowa
Kansas
Louisiana
Maine
Massachusetts
Michigan
Minnesota
Mississippi
New Hampshire
New Jersey
New York
North Carolina
Ohio
Pennsylvania
South Dakota
Tennessee
Texas
Utah
Washington
Wisconsin
Are we missing your school's program or need to update information listed? Please contact us so we can make the necessary changes.