Online Cognitive Psychology Degrees and Programs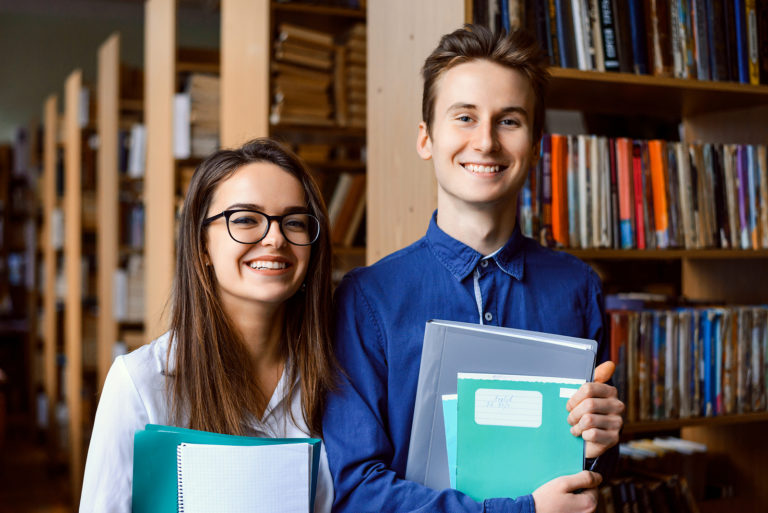 Cognitive psychologists work with people who have problems related to cognition, which includes memory, perception, attention, and language processing. Patients with attention deficit disorder, autism spectrum conditions, learning disabilities, brain trauma, and Alzheimer's disease may find that their mental health professional is a cognitive psychologist. These psychologists also work in research, medical, and university settings.
When looking at online programs, it is important to choose accredited degree programs. Always check to make sure a program has this qualification since not all programs are properly qualified – even at some state-level universities. Accreditation is typically provided by the American Psychological Association and is required by most employers and licensing boards.
Choosing the Right Online Cognitive Psychology Degree Program
Which online degree is right for you depends on your career goals. A license is required to be a clinical practitioner, but many positions in this field do not call for licensing. You can work in research positions without licensing, and many non-doctoral positions exist in medical or even mental health facilities.
Bachelor's Degree
There is no specialist degree at this level. Instead, most will get their bachelor's in (general) psychology. The coursework will be heavy on psychology classes, but a few math, English, and history classes will be peppered into the mix. It usually takes four years to get this degree online.
Master's Degree
Specialization begins at this level, and it is also possible to get cognitive psychology-specific careers at this point. Research work, certain teaching positions, and some clinical positions are available to master's degree holders. A doctorate-level professional will typically supervise the team or facility. Getting this degree online can take as little as two years beyond your bachelor's, so it's a fairly quick step up.
Doctorate Degree
This is required to become licensed as a clinical psychologist. Licensure lets you work on your own, or be the boss over a team of other practitioners. The amount of credit hours for a doctorate isn't very arduous, but there are other requirements for earning a doctorate. A specified number of practicum hours, as well as a dissertation, are common to these programs. The number of practicum hours depends on the university as well as the state it is in. Since you'll be studying in an online format, you'll be performing these internship or practicum hours within your own community.
Which Cognitive Psychology Degree is Right for Me?
| | | | | |
| --- | --- | --- | --- | --- |
| | Bachelor's Degree | Master's Degree | Graduate Certificate | Ph.D. or PsyD |
| I am interested in gaining entry-level experience in cognitive psychology | x | | | |
| I want to get started in my cognitive psychology career before I pursue more education | x | | | |
| I want to pursue a non-patient-facing role in cognitive psychology | x | x | | |
| I want to pursue or switch to a niche psychology specialty | | x | x | |
| I already have a psychology degree and want to gain specialized knowledge | | | x | x |
| I want to conduct research in cognitive psychology | | x | | x |
| I want to become a licensed psychologist and treat patients | | | | x |
| I want to work in academia | | | | x |
Cognitive Psychology Degree Program Curriculum
As should be expected, online courses in a cognitive psychology degree program focus on subjects related to the field. The bachelor's degree has more of a focus on general psychology and underlying theories, and also includes several classes in unrelated subjects like history and math.
Bachelor's Degree – This will usually be a general psychology degree. It takes 120 credit hours to complete and is set up so that if you take 15 credit hours each fall and spring, you'll get it in four years. Because of this, institutions that offer it are known as "four-year" universities.

Master's Degree – The specific credit requirement depends on the university, but is typically about 30. Depending on the program, a dissertation may also be required.

Doctorate Degree – Credit hour requirements range from 85-95, with some possible outliers, depending on the university in question. Most of the work of getting this degree comes in the form of practicum experience. You will also have to do a dissertation. How much practicum experience is involved varies widely; many schools base it on their state's requirements for licensure. Licensure requirements range from 1,500-6,000 hours of experience.
Cognitive Psychology Degree Program Clinical Requirements
Clinical practice requirements are typically set according to what the state's licensing board demands. This lets you get all of the needed experience to apply for a license as part of your doctorate degree study, rather than doing it separately.
States require between 1,500-6,000 hours of practicum experience, so it's important to check with the state where you intend to practice before choosing a doctorate degree program. The experience can come in the form of an internship, externship, or other such placement.
Normally, this part of the online program will involve you being placed in a real-world clinical situation under the supervision of a licensed clinical psychologist in your own community. At first, you'll only get to observe the doctor as she or he interacts with patients, and then ask questions once sessions are over. As time goes on, you'll get to be more hands-on. Finally, you'll be allowed to practice on your own, with the licensed doctor giving you pointers and commentary after your sessions are done.
List of Cognitive Psychology Degree Programs
Looking for an online or campus-based cognitive psychology degree program near you? Browse our state-by-state school listings below.
Jump to Your State Listings
Alabama
Arizona
California
Colorado
Connecticut
Florida
Georgia
Illinois
Indiana
Iowa
Kansas
Kentucky
Louisiana
Massachusetts
Michigan
Minnesota
Mississippi
Missouri
Montana
Nebraska
Nevada
New Jersey
New Mexico
New York
North Carolina
Ohio
Oregon
Pennsylvania
South Carolina
Tennessee
Texas
Utah
Virginia
Wisconsin
Wyoming
Are we missing your school's program or need to update information listed? Please contact us so we can make the necessary changes.