How to Become a Consumer Psychologist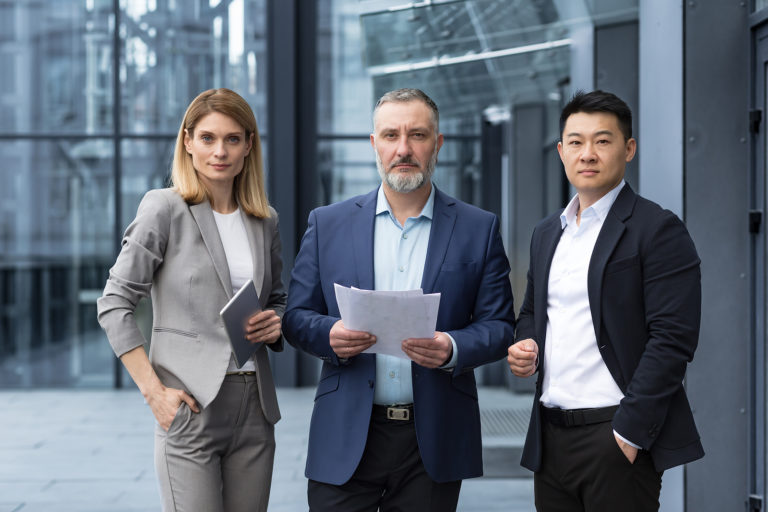 As you consider a career as a consumer psychologist, take into account the pathways you have at your disposal. The role of a consumer psychologist is to research consumer feelings, beliefs, and perceptions regarding purchasing behavior.
This is an important job for companies that are marketing and advertising products for the general public to consume. What do you need to do to become a consumer psychologist? Start with getting a degree and training in this area of psychology.
Step 1: Complete a Consumer Psychology Degree
To train as a consumer psychologist, you will need to attend post-secondary school. This includes college or university training, while some technical schools may also fit your training needs. The goal is to find a school that offers a consumer psychology degree.
Associate's Degree – Associate's degrees are typically not offered for consumer psychology, but general psychology associate's degree programs are available.
Master's Degree – This graduate degree can sometimes come in a specific consumer psychology major and offers advanced level education for a consumer psychologist; takes one to three years to complete.
Step 2: Become Licensed as a Consumer Psychologist
Before you can be hired as a consumer psychologist, you will be required to complete professional training. This starts with getting a bachelor's degree for most consumer psychologists, who will most likely continue with advanced education at some point. The more educational attainments you have, the more money you can expect to make in this career field.
The process of becoming a licensed consumer psychologist starts with training. This includes going to school, but also involves hands-on practice experience. Usually, a school program will provide students with an internship opportunity or two. Most often, this type of training is available in master's level programs.
You also need to have some internship or practicum experience in order to sit for the certificate exam in consumer psychology. Examination boards require students to have a minimum number of hours in order to be eligible to take these exams.
By including an internship semester with your classroom training as a consumer psychologist, you have the best outcome for your career.
Internship / Practicum Experience
3,000 hours of supervised experience is expected by most employers, according to Indeed.
Internships offer supervised experience and are often part of a degree program.
Hospitals, clinics, psychiatrist offices, and health departments can provide valuable clinical experience.
Examination
Licensing for consumer psychologists is required to provide practice to the public.
Each state mandates independent licensing requirements.
Certification exams are not required but are recommended for employment.
State Requirements
Follow your home state's specific requirements for licensing.
Licensing requirements are generally set forth by the state department of health or state department of psychology.
Renewing a consumer psychologist license is typically done by mail or online
Usually, an employment license is good for at least one year, and most must be renewed within two years.
Step 3: Apply for a Consumer Psychology Job
In order to work as a consumer psychologist, you need to apply with a reputable company that is hiring in your field and specialization. Locally, newspapers are generally the best place to go to search for consumer psychology jobs. You can see the most recent job postings in the classified advertisements in the back of the newspaper.
On the regional and national levels, consumer psychologists will want to pursue jobs with individual companies. See which companies are hiring in the field and have open employment opportunities. Online job boards will also have up-to-date information about how to contact supervisors at companies you may be interested in working for as a consumer psychologist.
What Careers Can I Pursue With a Consumer Psychologist Degree?
Marriage and family therapist
Training and development specialist
Marketing and advertising specialist
Where Can I Work With a Consumer Psychologist Degree?
Restaurant development teams
Hospitals, medical centers, and medical research laboratories
Churches and religious organizations
Nonprofit groups, such as libraries
Magazine editors, such as The New Yorker or The Wall Street Journal
Clothing designers, i.e. H&M or Zara
Retail manufacturers, such as REI or Target
Independently as a contractor or self-employed as a consumer psychologist
Step 4: Learn About Consumer Psychologist Salaries
The US Bureau of Labor Statistics (BLS) reports that a psychologist earns a median salary of $81,040 a year. This is nearly $39 an hour but refers to a general psychologist who does not necessarily specialize in consumer behavior.
Compare this to the more specific salary noted by Salary.com. According to that website, the average salary for a consumer psychologist is $59,172 a year. This is the salary range for the entire nation, but it focuses solely on consumer behavior in psychology.
There is a $20,000 difference between the two salary ranges for psychologist careers. Therefore, it is important to consider whether you should specialize in consumer psychology for your occupation, or get a degree in psychology with a certificate in consumer behavior if money is the bottom line for you.