How to Become a Gerontologist
Gerontology is the study of aging from a psychological perspective. It can have a research or treatment focus, but both involve looking at a combination of physical and psychological factors. It is a different profession from geriatrics, which is done by medical doctors who specialize in treating the elderly.
As a gerontologist, you'll take a multidisciplinary approach to tackle the many challenges of aging. The physical effects are still important, but you'll also be paying attention to things like accessibility, public health policy, economics, sociological factors, dealing with changes in society, and more. Perhaps surprisingly, gerontologists don't only deal with elderly people. Your populational focus will be those from middle age all the way to people at the ends of their natural lives.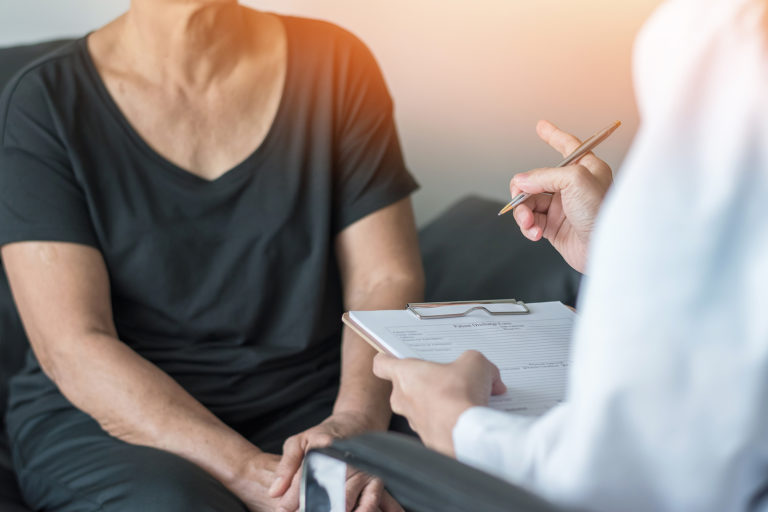 Step 1: Complete a Gerontology Degree
You can get jobs working with middle-aged and elderly people with as little as an associate's degree, but you won't be able to call yourself a "gerontologist" until you have a master's degree.
Associate's Degree – This is a two-year degree that is often used as a stepping stone to the four-year bachelor's. Though the educational level is low compared to other degrees, this will open doors to jobs in places such as nursing homes and rehab facilities. It's a good choice if you want to work with older people as you continue your education, or if you just want to make sure that you'll actually enjoy the general occupational field.

Bachelor's Degree – You still won't be able to call yourself a gerontologist with this degree, which takes four years to get (or two more years, if you got an associate's degree first). However, more doors will be opened to you. You'll be able to apply for jobs as a social worker, community health worker, occupational therapy assistant, and several other entry-level or mid-level positions involving middle-aged and elderly populations.

Master's Degree – You need a master's degree if you want to use the title of "gerontologist" and have almost every door open to you in this field. It takes two-three years more study than a bachelor's. With it, you can be a medical and health services manager, administrative services manager, rehabilitation counselor, occupational therapist, researcher, or hold one of several other positions.

Doctorate Degree – As with pretty much any other professional field, you'll outshine most of the competition if you go ahead and get a doctorate degree. If you get this degree via the MD pathway, you can become a specialist in geriatrics. A doctorate (such as a Ph.D. or PsyD) also lets you become a professor at the post-secondary level, a clinical practitioner, and more. Notably, there are fewer positions that can actually make use of the additional knowledge provided by a doctorate, causing many to stop at the master's level.

Graduate Certificate – Many colleges and universities offer certificates in gerontology that require only 15-18 credit hours. These quick credentials are mostly meant for people who already have degrees in other things, but want to expand their understanding of aging and their ability to get jobs in aging-related fields. They also provide a way for people to "take a taste" of the gerontology field before committing to a degree program.
Step 2: Become Licensed as a Gerontologist
There is no need to have a license to be a gerontologist. This is one of the big reasons that a master's degree is almost always sufficient to use the title and be part of the profession.
That said, many other professions have degrees that offer gerontology "as a focus" of the main credential. Some of these professions, such as clinical psychologist, nurse, or medical doctor, do require licenses. In these cases, the licensing requirements depend on what is required for the main profession.
Step 3: Apply for a Gerontology Job
As previously mentioned, there are seemingly endless possibilities for gerontology jobs. Therefore, it is best to consider not only the age of the population you'll be dealing with, but the general category of the job. For example, if you're good at organizing, you'll want to look for something on the administrative side rather than a hands-on position such as nurse. If you'd rather deal with patients one-on-one, you'll want to do the opposite, and look for a patient-centric job instead of an administrative one.
What Careers Can I Pursue With a Gerontology Degree?
Nursing home/illness rehab manager
Care management for the elderly
Nursing with a focus on gerontology
Grief counseling
Senior housing
Social work
Art therapy
Mental health counseling
Where Can I Work With a Gerontology Degree?
Rehab and nursing centers
Government social work programs
Hospitals
Private practice
Mental health centers
Hospices
Corporations
Assisted living centers
Step 4: Learn About Gerontology Salaries
According to the U.S. Bureau of Labor Statistics, gerontologists make a median salary of just over $95,000. The bottom 10% make about $50,000 and the top 10% make about $167,000. Job growth is projected to be 17.4%, which is strong.
While this paints a rosy picture, keep in mind that many people have gerontology as an add-on focus to another, "main" degree or credential. The underlying credential will have a significant effect on both earning capability and the level of demand for workers in the field.