How to Become a Positive Psychologist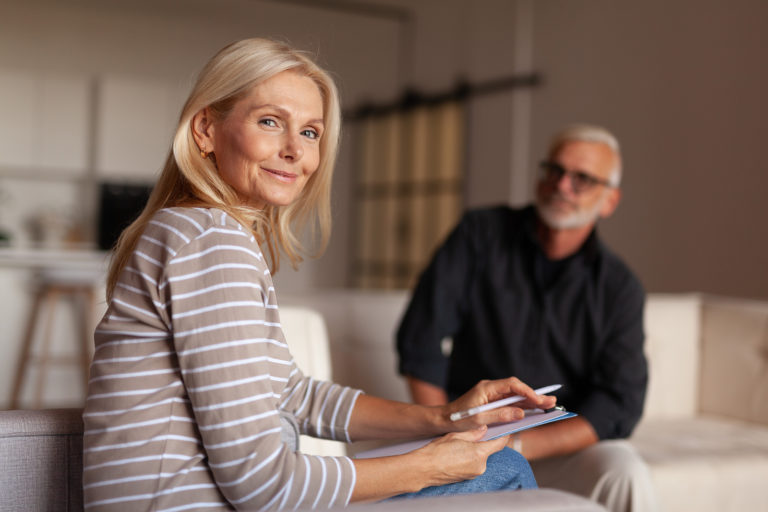 Positive psychology focuses on the traits and qualities that help people flourish and thrive. Positive psychology has become very well-known in recent years, both in academia and among the general public.
A positive psychologist advises their patients to focus on their strengths, in contrast to most disciplines of psychology that address the impacts of mental illness. Government, business, the arts, and education are just a few of the many industries that positive psychologists have an impact on.
Positive psychology can be a fascinating, challenging, and rewarding discipline for those who are interested in this career path. Becoming a positive psychologist isn't difficult if you follow the recommendations and guidelines outlined below.
Step 1: Complete a Positive Psychology Degree
The majority of students who want to major in positive psychology graduate with a bachelor's degree in general psychology. However, there are few professional options for those with just a bachelor's degree, and regardless of their area of interest, the majority of hopeful positive psychologists will continue on to graduate school.
Students may also proceed to get their master's degree after earning their undergraduate degree. The majority of master's degree programs demand that students complete written theses or dissertations as well as internships, practica, and/or supervised training. A positive psychologist must have a Ph.D. degree in order to be qualified for the majority of positions in this industry and/or to open a solo practice. The majority of Ph.D. or PsyD programs take five to seven years to finish. At this level, degrees in general psychology, education, or counseling provide psychologists with the option of concentrating on positive psychology.
Associate's Degree – This takes two years two complete and can provide an entryway into general psychology, but you will likely need at least a bachelor's degree to work in the positive psychology field.
Bachelor's Degree in Positive Psychology – A bachelor's degree takes four years and is typically the minimum level of education a positive psychologist will need to start a career, but many more options will be available at a higher level of education.
Master's Degree in Positive Psychology – At the very least, a master's degree will be needed to practice as a clinical positive psychologist, but it's more likely that you will need a doctorate. It will require you to already have a bachelor's degree and take an additional two years of classes.
Graduate Certificate in Positive Psychology – While not a degree, a graduate certificate can be helpful in narrowing down a field of study such as positive psychology. This typically takes less than a year.
Doctorate Degree in Psychology – A doctorate will be needed to practice under the title of positive psychologist. You will need either a master's degree or bachelor's degree, three to six additional years of study, and a number of hours in an internship.
Read more about online positive psychology degrees.
Step 2: Become Licensed as a Positive Psychologist
A psychologist must receive a license in the state where they operate in order to work independently or provide patient services. Board certification is an optional step that psychologists can take to strengthen their credentials, improve their chances of employment, and increase their earning potential. The major entity that awards board certification in psychology is the American Board of Professional Psychology (ABPP).
Internship / Practicum Experience
In order to achieve a doctorate in positive psychology, you will be required a number of hours working as an intern. The number of hours required will depend on state laws and program requirements.
Specific job duties that could help in training for a role as a positive psychologist include:
• Assisting patients in learning how to better understand themselves
• Easing the emotional suffering and disorientation of patients
• Assisting individuals in learning more effective coping mechanisms for behavioral issues
• Decreasing individuals' negative and harmful beliefs
• Educating patients on how to use their talents and abilities to benefit the community as a whole
• Assisting patients in establishing wholesome connections at work and home
• Encouraging patients to be happy and make a positive impact on society
The competition for jobs in psychology is growing. As a result, a lot of people are looking for postdoctoral jobs to assist and strengthen their credentials. Positive psychologists who pursue jobs in clinical or research settings often look for postdoctoral fellowships, although this is not compulsory. One- or two-year postdoctoral fellowships are the norm, and they often entail grant-funded research in a large public or private institution.
Examination
Although there was no formal certification for positive psychology as of 2021, a psychologist with training in the field could be qualified to take counseling or couple and family exams. For board certification in these areas, postdoctoral training and professional experience are often required.
State Requirements
While U.S. states don't have formal requirements for individuals who desire to work in positive psychology, anyone seeking employment as a counselor in a public school must possess a state-issued certificate.
HR professionals need to have a bachelor's degree in human resources, business, or a closely related discipline from an authorized institution. These degree programs include courses in business, HR management, and psychology and provide students with a strong foundation in the industry.
Although accreditation from the Society for Human Resource Management is available for HR professionals, most companies do not demand it. However, for such professionals wishing to progress in their careers, certification is a desirable alternative, since it increases the likelihood of professional acceptance.
Step 3: Apply for a Positive Psychologist Job
Positive psychology is an emerging discipline. This focus has had more employment development and more educational options than many other fields of psychology due to a rise in public awareness and academic acknowledgment. Competition may be tough, however, since 6,403 Ph.D. degrees in psychology were granted in 2019. Your chances of landing a job in this area may be increased by specializing in a role that focuses on a particular application of positive psychology, such as that of a military adviser or a school counselor.
What Careers Can I Pursue With an Experimental Psychology Degree?
A positive psychologist could start a non-profit organization, launch a writing career, become a life or career counselor, establish a private practice, or become a motivational speaker. They could perform consulting services for the military, teach business executives effective workplace practices, or find employment in legal firms. The groundwork for development into many more specialized areas is now being established since positive psychology is still a relatively young profession.
Where Can I Work With a Positive Psychology Degree?
Positive psychologists can be found in many different fields. Workplace, weekly hours, income, and benefits vary widely in this industry since it's spreading into many different industries. For instance, a lot of positive psychologists often travel from one place to another, some will need to work on the weekends and on holidays, and others could often find themselves working overtime.
The following are some of the most popular settings for positive psychologists:
• Schools, including colleges and universities
• Research companies
• Governmental organizations, like the Army
• Places where therapy is provided
• Medical centers and hospitals
• HR departments of commercial businesses
• Psychiatric institutions
• Consulting businesses
Step 4: Learn About Positive Psychologist Salaries
The U.S. Bureau of Labor Statistics (BLS) projects that from 2019 until 2029, employment prospects for psychologists will grow at a rate that's comparable to the national average for all jobs. Median annual salaries for "all other" psychologists (a category that includes positive psychologists) were $102,900 in the United States as of 2021. BLS reported that "all other" psychologists earn median annual salaries as high as $113,040 in Alaska and as low as $106,200 in Iowa, states that have some of the highest employment levels for this job category.
Undoubtedly, the pay for positive psychologists can differ significantly depending on the position and the area. For instance, someone working for a consulting company or in research could anticipate making more money than those employed by a non-profit. Salary disparities are also influenced by education and geographic location. People with advanced degrees should anticipate higher salaries and greater prospects for growth than people with undergraduate degrees. A doctorate is required for those who want to work in private practice, as well as for those who want to lecture at the university level.